Hotel California: Anoop Menon and Jayasuriya ready for next flight

Hotel California malayalam movie directed by Aji John will have Anoop Menon and Jayasurya in the lead. It would be Aji John – Anoop Menon duo joining together after Namukku Paarkaan which got mixed responses in the box office. Earlier the movie was titled as Pushpakavimanam, but now the team decided to change it to Hotel California, the title of the well known Eagles song of 70's. The other cast include Dhwani, Maria Roy, Nishan, Babu Antony, Saiju Kurup and Suresh Krishna in supporting roles.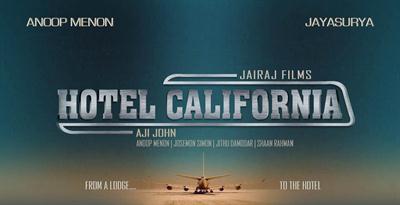 Pushpakavimanam, the name made a huge buzz online with its long line of star cast including Anoop Menon, Jayasurya and Dhwani. The project which was announced just after Trivandrum Lodge hit theatres, a movie which kept the eye balls of the viewers out. Aji John who made his directorial debut with Nammukku Parkaan is gearing up for his next venture having the few of those who had featured in Trivandrum Lodge. According to the latest information, the title of the movie has been changed to 'Hotel California' which remembers the title of the well known Eagles song of 70's.

Anoop Menon, the young bachelor rose to popularity with his majestic style of acting and couple of other talents too which is less seen among malayalam actors. Anoop is known not only as an actor but also proved his mettle as screenwriter and Lyricist. Anoop joined with actor Jayasurya for few movies which rocked the theatres in Kerala for its stylish way of portraying a tale. The duo had built a strong bond for uniting in Cocktail, Beautiful and Trivandrum Lodge.

Hotel California will bring both actors together again on a single frame while the movie is about the dramatic incidents connected with 5 people who board on a flight took off from Dubai expected to reach Kochi on time. Meanwhile another 5 persons are eagerly waiting at the Kochi Airport waiting for their arrival.

The theme of the movie is wrapped with fun and thrills, expecting to bring enjoyment to the viewers at its peak. Anoop Menon who helms the script of the movie says that the original song has made name touching the hearts of generations. He finds logic to turn the title of the movie to 'Hotel California' as it too is for all generations who are ready to enjoy freedom.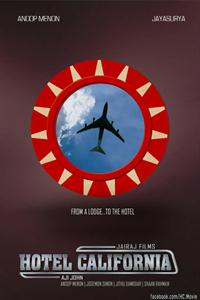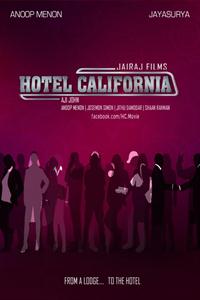 'Hotel California' also stars Maria Roy, Nishan, Babu Antony, Saiju Kurup and Suresh Krishna in supporting roles. The shooting of the movie is slated to begin on 21st December at Mumbai. The flight scenes of the movie will be shot at the majestic sets of Ramoji Film City, Hyderabad. Following, the movie will have locations at Dubai and Colombo too.

As Anoop and Jayasuriya have proved to be known as lucky gems, viewers keep their hope high about 'Hotel California'. So get ready for the flight, and make a plan to enjoy while it reaches theatres.