Reenu Mathews as heroine to Mammootty in Emmanuel

Reenu Mathews, popular model known for her appearance in tele films like December Mist and Kanapurangal will be seen as heroine in Emmanual, sharing screen space with Mammootty. Director Lal Jose, who had introduced actresses Kavya Madhavan, Samvrutha Sunil, Meera Nanda, Archana Kavi and Ann Augustine to the movie world will lend his hands for Reenu Mathews who keep high passion over her acting career.



Job oriented Digital Marketing Courses in Kerala.
Call +91 8138875600 for details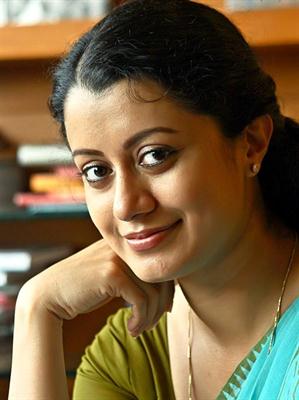 Malayalam movie industry had been the stepping stone for many youngsters who could keep their dreams strong and solid for a better career. The year 2012 can be marked as the 'golden period' of the industry because of its majestic releases. Even though a number of new faces were introduced, only very few could keep the shoulders high and enthrall the audience. With 2013 just on the shore, a long line of movies (150) are currently under pre–production. The year started with a bang as 5 new movies were released on the first week of January.

Lal Jose who had risen to the position of a successful director is known for keeping the audience intact with his unique way of telling the tale. The man who introduced many actresses in the recent past including Kavya Madhavan, Samvrutha Sunil, Meera Nanda, Archana Kavi and Ann Augustine is lending hands for Reenu Mathews to make her tinsel town debut. Reena will be sharing screen space with Mammootty in Lal Jose's latest venture 'Emmanuel'.

Reenu who works as a cabin crew for an international airline is known as a popular model. With an acting experience in tele-films like December Mist and Kanapurangal, the actress is much excited about his first movie. Reenu would find herself comfortable with the character role as wife of Mammootty while keeping an eye on her film career.Even though many projects are under discussion, Reenu do want to give preference to the good scripts which is the real flesh of any movies.

After the movie 'Pattalam', Mammootty and Lal Jose are teaming up for Emmanuel which will be produced by George. The shooting of the movie is already on full swing with locations set at Ernakulam. 'Emmanuel' slated to release on 5th April 2013 will be complete entertainer for Vishu. A C Vijeesh has done the screen play while the camera is cranked by Pradeep Nair.

Mammootty will be having a glorious 2013 with a handful projects in hand which include Kammath and Kammath, Kunjananthante Kada, Balyakala Sakhi, Arivaal Chuttika Nakshtram, The Gangster etc.