MES Institute of Technology and Management Kollam – Courses and Details

MES Institute of Technology and Management, Kollam is popularly known as MESITAM. It is a college under Muslim management providing engineering courses to its students. The college has hostel facility, canteen, library, transportation etc. Read the below article to know more about MESITAM and about the admission procedure and eligibility.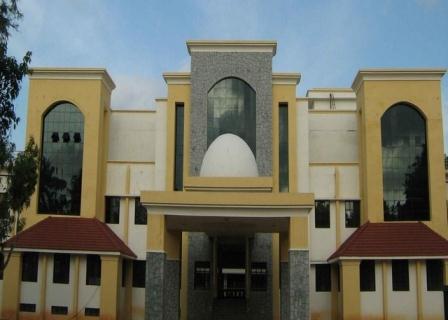 The college Muslim Educational Society Institute of Technology and Management is an Engineering college established in the year 2009. It is managed by the Muslim Educational Society(MES), hence the name. Muslim Educational Society (1964) is the biggest educational society in India for the Muslim community. Like MESITAM, there are many other institutions under this society. MESITAM is affiliated to Kerala University and is been providing top quality higher education to the students in the region and from distant places. Recently MES Institute of Technology and Management was rated among the top institutions by the Inspection Committee of Kerala Government. The current principal at MESITAM is Dr. Paul K Mathew, PhD.


Courses Offered

MES Institute of Technology and Management offers five branches of under graduate engineering courses. They are Civil Engineering, Computer Science and Engineering, Electrical & Electronics Engineering, Electronics and Communication Engineering and Mechanical Engineering. The duration of each course is four years comprising of eight semesters.


Admission

For applying for a seat at MES Institute of Technology and Management, one has to fill up the application form. An application form can be obtained from the college by paying Rs.500.00. The filled form has to be sent across to the principal by post along with a self addressed envelope bearing a stamp of Rs.5.00, self attested copies of mark list and original receipt received when obtaining the application form. NRI Seats are also available in this college.


Eligibility

Students who have passed the Higher Secondary Examination(HSE)and have secured 50% marks in Mathematics separately and 50% marks in Mathematics, Physics and Chemistry/Bio-technology/Computer Science/Biology together can apply for admission in MESITAM. Three year Diploma holders who have secured 50% mark in the final examination is eligible for admission to first year B-Tech, whereas Diploma students with 60% mark are eligible for admission to second year B-Tech.


Location

MES Institute of Technology and Management is located near St. George UPS School. It is not very far away from Thirumukku Junction, next to Chathanoor junction and is near to the Vydyuthi Bhavan.


Hostel Facilities

The MES Institute of Technology and Management has two separate hostel buildings within the college campus. One is for boys and the other one is for girls. Preference is given to the students from far off places and to those with high academic marks.


Transportation

College buses are available for students and staffs. Those who prefer to avail the service has to inform the college administration. College buses connect almost all towns within Kollam district. As the college is situated near Thirumukku Junction, both private and public buses are also available.


Canteen

There is a canteen within the MESITAM college premises providing quality food at affordable rates to the students and staffs. This is really helpful to those students who might have forgotten to bring their lunch.


Address

MES Institute of Technology and Management
Thirumukku,
Chathannoor P.O
Kollam Dist - PIN : 691572
Kerala – India
Tel : 0091 474 2590700
Fax: 0091 474 2590700
Mail ID : principal@mesitam.ac.in, info@mesitam.ac.in