Priya Mani Malayalam Actress - Profile and Biography

Priya Mani malayalam actress profile and biography are given here. Priya Mani came into film industry through modelling. After her 12th she came to modelling. Now, she is very famous in modeling and acting. She is very smart and talkative.


Biography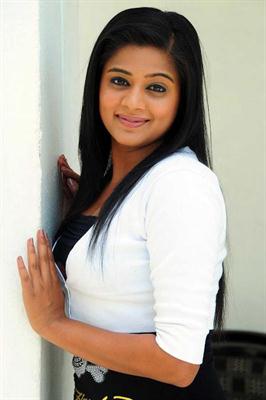 Priya Mani is a well known actress in South Indian Film Industry. She is also a famous model. Priya Mani's real name is Priya Vasudev Mani. She was born on June 4, 1984 in Palakkad district, Kerala. Her father is Vasudeva Mani Iyer and mother is Latha Mani Iyer. Her nick name is Pillu. She is very smart and talkative. Her brother is Vishak Dev Mani. She grew up in Bangalore. She completed her school education(12th) and after that she started modeling for advertisements. She has done modeling for Kancheepuram silks, Erode silks and Lakshmi silks. As a result of her good modeling features, she got opportunities in film industry. She is also a textile designer and has much experience in that. Her hobbies are music, dancing, watching movies etc. The famous Bollywood actress Vidya Balan is her cousin.


Film Industry

Priya Mani started her film career in 2003 and her first film was "Evare Atagudu", a Telugu movie. Her second movie was a Tamil film "Kangalal Kaithu Sei", released in the year 2004 directed by Bharathiraja. This film was a flop at box office. She became one of the top actress in the South India by her roles in Telugu movies "Pellaina Kothalo" and "Yamadonga" also in Tamil movie "Malaikottai". She got National Film Award in 2006 for the Tamil film "Paruthi Veeran" and she played the character of Muththazhagu in this movie. Her first Malayalam film was "Sathyam", directed by Vinayan. In this film her hero was Pritviraj Sukumaran.


Films
2003 - Evare Atagudu (Telugu)


2004 - Satyam (Malayalam), Kangalal Kaidhu Sei (Tamil)


2005 - Adhu Oru Kana Kaalam (Tamil)


2006 - Otta Nanayam (Malayalam), Madhu (Tamil), Pellaina Kothalo (Telugu)


2007 - Paruthi Veeran (Tamil), Malaikottai (Tamil), Toss (Telugu), Yamadonga (Telugu), Nava Vasantham (Telugu)


2008 - Thirakkatha (Malayalam), Thotta (Tamil), Hare Ram (Telugu), King (Telugu)


2009 - Puthiya Mukham (Malayalam), Arumugam (Tamil), Ninaithale Inikkum (Tamil), Drona (Telugu), Mitrudu (Telugu), Pravarakhyudu (Telugu), Raam (Kannada)


2010 - Pranchiyettan and the Saint (Malayalam), Raavanan (Tamil), Shambo Shiva Shambo (Telugu), Sadhyam (Telugu), Golimaar (Telugu), Ragada (Telugu), Eno Onthara (Kannada), Raavan (Hindi), Rakta Charitra II (Hindi)


2011 - Raaj (Telugu), Kshetram (Telugu), Veera Vishnuvardhana (Kannada)


2012 - Grandmaster (Malayalam), Baburao Ninnodala (Telugu), Ko Ko (Telugu), Anna Bond (Kannada)


2013 - Lakshmi (Kannada)
Upcoming Films

In 2013 she committed two Malayalam films. "Yes I Am" is a directed by Majeed Maranchery. Next "Perfume", directed by Gireesh. Priyatama Raave, Thikka, Angulika, Chandi are her films in Telugu. "Priyatama Raave" is a Romantic film directed by K.Tennarasu. "Thikka" is directed by B.R. Duggineni. "Angulika" is directed by Prem Aryan. In Tamil her film is "6 Candles", directed by V.Z.Dhorai.


Awards
2007 - National Film Award for Best Actress (Paruthi Veeran – Tamil)


2007 - Film Fare Award for Best Actress (Paruthi Veeran – Tamil)


2007 - Tamil Nadu State Film Award for Best Actress (Paruthi Veeran – Tamil)


2007 - Vijay Award for Best Actress (Paruthi Veeran – Tamil)


2008 - Film Fare Award for Best Actress (Thirakkatha – Malayalam)


2008 - Special appearance (King – Telugu)