Iyer in Pakistan: Sreelakshmi Sreekumar debuts with Fahad Fazil

Iyer in Pakistan malayalam movie will be Sreelakhshmi Sreekumar's acting debut alongside Fahad Fazil. Sreelakshmi who keeps an ambition to become an IAS officer is interested to keep her foot strong in acting. Produced by Aaromani, the movie will be directed by Sajil who assisted Rafi Meccartin in their previous ventures. Sanusha will also be seen as lead heroine with Sreelakshmi.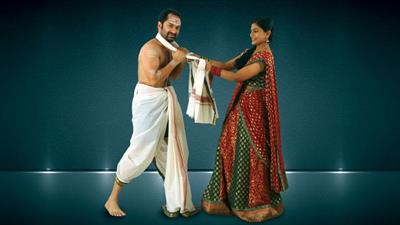 Looking back, modern malayalam film industry had gone through a renovation giving way to many youngsters who landed into the world of entertainment with a passion to express their craft. The year 2012 had given a handful of budding talents who later found a place in the heart of millions.

The current year too is blessed with the arrival of new faces who are ready to showcase their flair for acting on big screen. Sreelakshmi Sreekumar, who dreams of becoming an IAS officer, likes to get recognized as an actress.

It was Aaroma Mani who is providing a break to Sreelakshmi with the movie 'Iyer in Pakistan' which will have Fahadh Fazil and Sanusha as co actors. To be directed by Sajil who worked with Rafi Mecartin, the shooting of the movie is expected to begin in April.

Couple of years ago, it was director Sathyan Anthikadu who had invited her to be a part of 'Snehaveedu', with Mohanlal as the lead. But Sreelakshmi rejected the offer as she decided to concentrate more on studies. Later she was offered a key role in the movie Cherukkanum Pennum'. That project too was not acceptable for her as studies were given prior importance.

With the Plus Two exams get over by March, Sreelakshmi will join the team of 'Iyer in Pakistan' as the movie is scheduled to start from April this year. It would be dream come true for young Sreelakshmi who kept a passion for acting from her childhood onwards. Let the movie be a stepping stone to move forward in her acting career.