Pattam Pole: Dulquer Salmaan in Azhagappan's directorial debut

Pattam Pole malayalam movie starring Dulquer Salmaan in lead role will be cinematographer Azhagappan's directorial debut. Scripted by Anoop Menon, Pattam Pole will be centered upon a theme embedded with romance and comedy. The movie will go on floor after the script works finish at the end of 2013.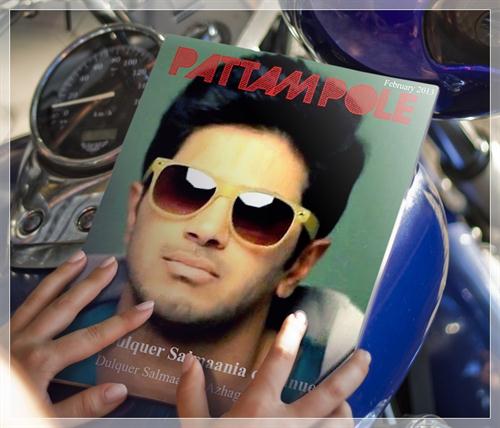 How can one describe the moment when a popular young actor joins hands with a successful scriptwriter for a new movie? It would add more excitement when known that the project would be helmed by Dulquer Salmaan and Anoop Menon. Tiled as 'Pattom Pole' this movie will be centered upon a theme with flovours of romance and comedy combined together. After getting high regard as a script writer, it would be for the first time Anoop penning the script without including Jayasurya in the venture.

The script of the movie will be finished at the end of 2013 and later it would go on floor. The heroine and other major characters of the movie are yet to decide. This new combination would surely be a talk in the town while Anoop would be getting a chance to work with Dulquer, son of Mammootty whom he considers to be his best critic. During a recent award function Anoop praised Mammootty with words of gratitude for giving suggestions and analyzing each movie critically.

Anoop who is also known for his splendid acting likes to give preference to script writing in 2013. It is known that Anoop wishes to try his skill over director giving clues of his active presence behind and in front of the scenes for David and Goliath assisting Rajiv Nath. He is expected to don the role of direction next year.

As an actor Anoop was a part of 10 malayalam movies in 2012. He already had committed a handful of projects in 2013 including Buddy, Hotel California, Lavendar, David and Goliath etc. As a screenwriter, Anoop went up the ladder of success with penning the dialogues for Cocktail. He has also lent his hands for the script works of beautiful, Trivandrum Lodge, David and Goliath.

On the other side Dulquer Salmaan who pooled into the film industry with Second Show proved to keep the pace getting rich movies to prove his acting skill. Usthad Hotel and Theevram were his next ventures which too got positive response from theatres. Dulquer has recently completed with works of Martin Prakkat's ABCD: American-Born Confused Desi which would reach theatres in March. He will soon join the sets of 'Neelakasham Pachakadal Chuvanna Bhoomi' and 'Anju Sundarikal'.

Pattam Pole would also mark the directorial debut of cinematographer Azhagappan, who has been part of much-admired films during the past. His recent movies include Arike and Ozhimuri.