1983 - Abrid Shine's directorial debut to zoom the soul of cricket

1983 malayalam movie will be the directorial debut of celebrity photographer Abrid Shine. Scripted by Anoop Menon, this movie will bring the young actors in malayalam along with few members of Kerala Strikers. The cast of 1983 include Nivin Pauly, Rajeev Pillai, Saiju Kurup, Anoop Menon, Aju Varghese, Shine Chacko and Gregory.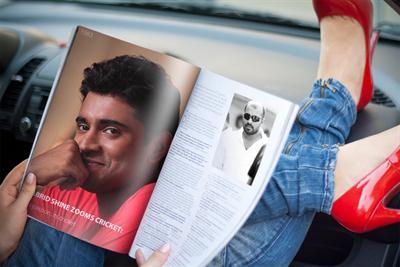 The year 1983 finds an important place in the history of cricket giving India a prime position among cricketing playing countries. After India lifted their first ever World Cup, cricket became a part of the life for young Indians playing it with passion and interest spread across the country. Truly, the nostalgic feel and lasting love for the game have made celebrity photographer Abrid Shine to helm a project titled '1983' for his debut direction.

Movies like Lagaan, Patiala House and Dil Bole Hadiappa which were made on the backdrops of cricket had got respectful reception at the box office. Abrid Shine is well known among the celebrity circle as a professional photographer having a long line of friends who would join him for his directorial debut.

Actor Rajeev Pillai who is a key player of AMMA Kerala Strikers will be donning a prominent role in the movie along with other young actors like Nivin Pauly and Saiju Kurup. More interestingly, the script of the movie will be safe in the hands of Anoop Menon who would play the role of a cricket coach.

The theme of the movie is centered upon the life of 2 youngsters who became ambitious towards cricket after India won the world cup under the captaincy of Kapil Dev. The movie featuring cricket as its background, passes through 3 periods adding emotions and thrills. '1983' would set a platform for young actors in malayalam come together for a grandiose project shouldered by Abrid Shine.

Young actors Aju Varghese, Shine Chacko and Gregory who had kept their presence alive through their respective movies would share screen space with lead hero Nivin Pauly. It is good to see the advent of young film makers into the industry keeping novel ideas close to their heart. If the thoughts could be able to implement onto the frames, with no doubt 1983' would change the phase of malayalam film industry.