Indian Independence Day Speech 2014 for School Children

Indian Independence Day Speech 2014 for school children is given here. Do you have to deliver a speech on independence day? Are you worried of finding one? Worries apart, you have reached the right place. Here is a short and sweet speech on Indian independence. Read it thoroughly and start preparing today itself.


Respected headmaster/headmistress, teachers and my dear fellow mates.

Let me start off with wishing you all a very happy Independence Day!!!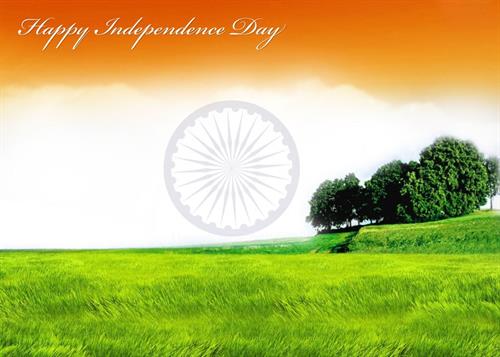 15th August is celebrated as Independence day every year by all Indians across the globe. Years back on 1947, we were given freedom for this land and nation on this particular day, without which we wouldn't be standing here today. It was not merely a freedom from foreign rule and from our brutal rulers, it was a freedom to raise our voice against evils and a right to be treated as equal.

After about 200 years of British rule, our mother India was freed from foreign power. Her tricolor flag was unfurled by Jawaharlal Nehru, the first Prime Minister of Independent India, on the ramparts of the Red Fort of New Delhi. It was a moment of pride and glory indeed.

Independence Day is the day to commemorate the efforts and sacrifices made by our great leaders. On this occasion, I would like to say out the names of some of our great freedom fighters. They are Mohandas Karamchand Gandhi, Subhash Chandra Bose, Jawaharlal Nehru, Bal Gangadhar Tilak, Rani Lakshmibai, Bhagat Singh, Dr. Rajendra Prasad, Lal Bahadur Shastri, Sardar Vallabhbhai Patel, Gopal Krishna Gokhale and so on.

Our martyrs had fought day and night to obtain the freedom we enjoy today. Mahatma Gandhi, the father of our nation is a great man, whom India should be proud of having. He is the only man in the world who has achieved his goal through non-violence and Ahimsa. Even though it took years for India to gain freedom, Gandhiji still hold on to his policy of non-violence. I take this opportunity to pay tribute to our great freedom fighters who have taught us unity is strength and to our soldiers who is ready to sacrifice their lives for the good of our nation.

Years passed, India has grown a lot. Today she is a strong competitor to any country in the world even though still she is a developing nation. We, Indians should be proud of our country and should stay together, united to fight against all the evils approaching it. I request all my fellow mates not to limit our freedom just to elect our representatives to lead us, instead we should stand together to fight against the inequalities and injustice prevailing in our country. This helps us in building a better tomorrow together with a united and integrated nation.

Gandhiji has rightly said that "India lives in the villages". Yes, it is true, once villages was the backbone of India, but today hardly we can see any villages, farmers or crops. Everything is been exported and we hardly take any effort from our side. We should put an end to this. India being a well populated country, should join together to make the maximum utilization of our soil and natural resources rather than exploiting it.

Children are the youth of tomorrow and I think it is the right time to take a decision. May be we can make a change. Lets all do our little part to have a better India and for protecting our freedom.

Thanks all and hope you all have a great day today.

Proud to be an Indian!

Jai Hind!