Kerala SSLC results 2014 through sms on Mobile – Get registration number

Do you know how to get Kerala SSLC exam 2014 results via SMS? You can get the Kerala state board SSLC exam results 2014 through sms on your mobile phone. This article will help you to get the registration code number that which can be used to know the results. If you are a student appeared for the Kerala SSLC exam 2014 and is waiting for the results, you can get the results through the m-Governance initiated by the Kerala State IT Mission under the Department of IT, Government of Kerala.


The Kerala SSLC exam 2014 results will be announced by the Education Minister of Kerala P. K, Abdu Rabb at an official press conference on 16th April (Wednesday) at 3.00 PM. As soon as the results get declared, it would be published at the official website of the SSLC examination government of Kerala. Other than the official website, a number of other portals will be equipped to publicize the results. The tabulation process and the final draft was completed on record time which has enabled the education department to arrange the results much early than the previous years.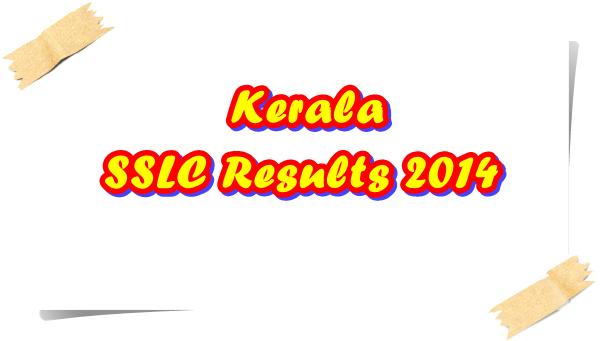 Students who had appeared for the Kerala SSLC exam 2014 can check their results from the official websites and also through the Short Messaging Service (SMS) facility which is being initiated by the Kerala IT Mission under department of IT of the government of Kerala.

The m-Governance facilitates the students to get their results with just an SMS. This is made available to the subscribers of all mobile service providers in Kerala. For those who wish to get the results via SMS, the user has to send an SMS to Kerala short code No 537252 in the format, SSLC (space) registration number. The results will be delivered safely to your mobile as text message.

Other than using the SMS facility, the results will be available online on the following websites.

• keralapareekshabhavan.in
• results.kerala.nic.in
• keralaresults.nic.in
• kerala.gov.in
• prd.kerala.gov.in
• results.itschool.gov.in

The website http://results.itschool.gov.in run by IT @school uses Content Delivery Network (CDN) system which is capable of delivering the results much faster without any interference/. The other two other websites http://keralaresults.nic.in and http://kerala.results.nic.in which are hosted by the National Informatics Centre (NIC) will also aid in providing the Kerala SSLC results 2014.

With 54 valuation camps set up with nearly 13,000 teachers involved in the evaluation process, the complete work got over by 12th April 2014. As the final verification too was done on 13th April impeccably, the education department decided to announce the results on 16th April 2014. In 2014 too, the valuation was done without giving moderation. This year 4.5 lakh students had appeared for the SSLC examination.