Malutty Sabu: Suresh Gopi in new avatar

Malutty Sabu malayalam movie directed by Prasanth Mambully will feature Suresh Gopi in lead. Produced by Biju Mynagappallu under the banner Nandana International, the movie tells the story of a historical figure named 'Malutty Sabu' who lived in Rakkattil near Muvattupuzha. Born in a poor family, Sabu couldn't complete his education and gave his life for the welfare of the society. The story and screen play is safe in the hands of Babu Janardanan. Ratheesh Vega will move his hands to set mesmerizing tunes


Superstar Suresh Gopi is back in double power to the silver screen after taking a short break. With a half a dozen of movies in his kitty, the actor is ready to mesmerize the movie enthusiasts donning interesting roles in different projects. He has already completed three movies and committed few others helmed by established film makers.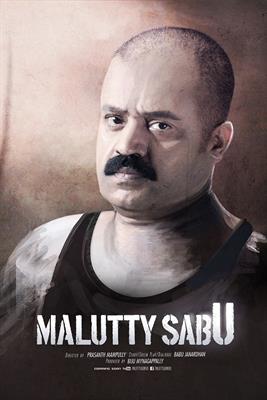 A number of projects are under discussion which will feature the actor in lead. The big next would be 'Malutty Sabu' directed by Prasanth Mampully. Produced by Biju Mynagappallu under the banner Nandana International, the movie tells the story of a historical figure named 'Malutty Sabu' who lived in Rakkattil near Muvattupuzha.

Prasanth entered the film industry with 'Bhagavan', a movie which made name by completing the shooting in a single day. After wrapping up the works of 'Love Story', Prasanth took time to make a research on 'Malutty Sabu', a social reformer who lived for the welfare of the society. The story of the movie revolves around the life of 'Malutty Sabu' a person who was too committed towards cultural and social development of his region.

Born in a poor family, Sabu couldn't complete his education and gave up his life for the wellbeing of the humanity. The story and screen play is safe in the hands of Babu Janardanan. Ratheesh Vega will move his hands to set mesmerizing tunes for the movie. After the primary works, this movie will kick start from 25th April 2014. His announced projects in 2014 include The Dolphins, Apothecary, Pappa, Sapnon Ki Rani, The Real Players, Ranji Panikar's 'Aaanakaattil Chackochi', and a sequel to super hit movie 'Lelam'.

The story of 'The Dolphins' revolves round a bar named the 'Dolphin bar' and the daily life and incidents of its visitors. Meanwhile another project which is to be directed by Prasanth himself themes around the deep bond shared between a father and his son. 'Sapnom Ki Rani', a big budget romantic entertainer directed by Aji John is based on the story of a young actress who rose to fame in an overnight. Suresh Gopi portrays the role of a volleyball player who represents the Kerala Police team in debutant Tiwin Varghese 'Real Players'.