Upcoming new Mammootty movies in 2012 – Latest projects with release date

Upcoming new Mammootty movies in 2012 with latest projects with release date are added here. Mammootty is a much popular actor in Kerala who has acted in more than 350 films till date. He is not only an actor but also stepped into the production and distribution through his own banner Play House. Read more to know about his upcoming movies in 2012.


Mammootty after successfully completing 2011 with a number of movies in his account is now up with a bunch of movies in 2012. The year started with the release of 'The King and The Commissioner', had a run with 'Cobra' which is running successfully in theatres. Even though 'The King and The Commissioner' didn't do get much success in the box office, the movie 'Cobra' adding a flavour of humor is on the move around Kerala in various theatres. In 2012, Mammootty will feature the lead role in 'Jawan of Vellimala' directed by debutant Anoop Kannan and 'Thappana' from super hit director Johny Antony.


Jawan of Vellimala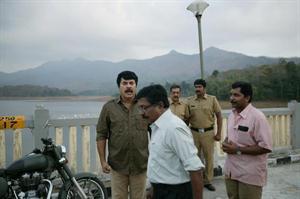 Jawan of Vellimala directed by Anoop Kannan speaks the story of people who are living in a high range village called Vellimala. Through this movie, Mammootty turns producer who will play double role in the movie. He dons the role of Gopi Krishanan an ex serviceman who arrives to work as a labour in the dam which is situated in the village. Varghese (Sreenivasan), Koshi Oommen(Asif Ali) and Anita (Mamta Mohandas), Niyona, Sunil Sugath, Sadhiq, Kottayam Nazir are the will play other key characters in the movie. Varghese (Sreenivasan) is an executive engineer at the dam Anita (Mamta Mohandas) is a project officer at the dam site who is much interested in the development of the society. The movie reveals various incidents when the main characters and villagers come together. James Albert is back to show his caliber being the script writer of the movie. Anoop Kannan had been with Lal Jose as associate director who has lot to prove with his debutant venture. The release date of the 'movie 'Jawan of Vellimala' is set for 6th July 2012.



Job oriented Digital Marketing Courses in Kerala.
Call +91 8138875600 for details
Thappana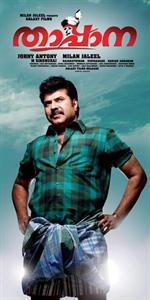 Thappana directed by Johny Antony will feature Mammootty and Charmi in the lead. After 'Thuruppu Gulan' and 'Ee Pattanathil Bhootham', Johny Antony teams with Mammootty for yet another movie which will be a clean entertainer. Murali Gopi, Lakshmi Priya are the other cast in 'Thappana'. The movie revolves around the story of an innocent person Monai(Mammootty) who likes to fight for justice and help people in need. But his involvement in various issues ended up him jail. After coming out of the Jail, Monai gets in touch with his lover Mallika (Charmi). Rest of the story reveals various incidents. The movie is produced by Milan Jaleel.


Balyakalasakhi

The name Balyakalasakhi is much popular with Keralalities connected to Vaikom Muhammed Basheer. Now this classical novel is turned to a movie by Pramod Payyannur featuring Mammootty in the lead. The movie deals with the love story of Majeed and Suhra. It is known that veteran music composer K Raghavan master at the age of 97 has composed a song for the movie fetching him a Guinness world record of being the oldest music composer. The song 'Thamarapoonkavanathil Thamasikkunnole' composed by K Raghavan is being sung by KJ Yesudas. The movie also will be an opportunity to many new comers.

Other than 'Jawan of Vellimala' and 'Thappana', there are a few more movies which are in line. Balyakalasakhi and Black Investigators, Randaamoozham, News Maker, Arivaal Chuttika Nakshatram, Mathilukalkkappuram, Pick Pocket and The Gangster are some of the movies which are announced.



Job oriented Digital Marketing Courses in Kerala.
Call +91 8138875600 for details