Upcoming Mohanlal's malayalam movies in 2013 – New projects with release date

Upcoming Mohanlal's malayalam movies in 2013, new projects with release date are given here. After a majestic 2012, Mohanlal is gearing up for yet another year with handful of movies in kitty. The committed projects of Mohanlal in 2013 are Lokpal, Red Wine, Ladies and Gentlemen, Dollar Raja, 6 Muthal 60 Vare and Mister Fraud.


Malayalam super star Mohanlal who had shown his mettle as an actor for 3 decades is gearing up to enthrall the fans with handful of movies in kitty. With an acting record of 301 movies till now, Mohanlal had a majestic 2012 providing 3 back to back hits. Grandmaster, Spirit and Run Babby Run had done well at box office as Mohanlal could perform well beyond the expectations of the viewers. Keeping high expectations about his upcoming movies in 2013, the actor is known for his commitment on screen. Here are the upcoming movies of Mohanlal which will reach theatres in 2013.


Lokpal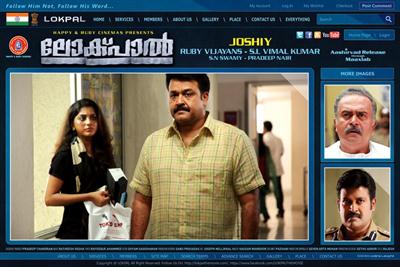 After the grand success of run Babby Run, Mohanlal and Joshiy has joined together for yet another movie titled 'Lokpal'. The thriller written by S.N Swamy will have Mohanlal and Kavya Madhavan in lead roles with Meera Nandan, Manoj K. Jayan, Vijayaraghavan and Saikumar donning important roles. S N Swamy who had kept the viewers intact with his pen is back teaming with Mohanlal and Joshiy after Naduvazhikal 22 years ago.

The movie themes around the central character played by Lal who runs a restaurant during day time while also works secretly as a social activist who fights against corruption. Lokpal is being produced by S. L. Vimal kumar, Balan Vijayan and M. Vijayakumar, under the banner of Happy & Ruby Cinemas. Young musician Ratheesh Vegha has lend his hands to tune songs for the lyrics penned by Rafeeq Ahammed. Pradeep Nair will crank the camera while the movie will be released on 25th January 2013.


Ladies and Gentleman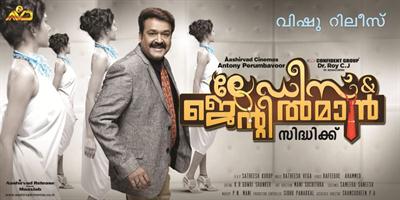 Ladies and Gentleman will be yet another stunning movie as director Siddique and Mohanlal joining after 'Vietnam Colony' released 20 years ago. The movie set on the backdrops of IT industry of Kerala will have Krish Sathar, Meera Jasmine, Mamta Mohandas (Anu), Padmapriya, Mithra Kurian (Chinnu) sharing screen space with Mohanlal (Chandra Bose). Set for a budget of 15 crores, the movie is being produced by Antony Perumbavoor and C. J. Roy. Krish, the son of actress Jayabharati will be doing an important role along with Mohanlal in this movie. Siddique himself will be penning the script of the movie while young Ratheesh Vega will be a part of yet another project along with Mohanlal. 'Ladies and Gentleman' will be fun filled movie which is set for April 2013 release.


Red Wine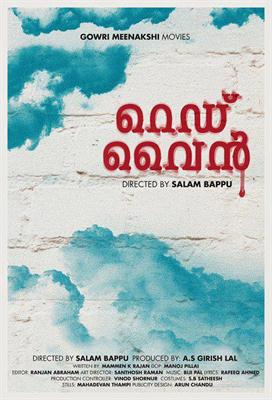 Red Wine directed by debutant Salam Bappu will be a thriller with Mohanlal, Fahad Fazil and Asif Ali in the lead roles. The 15 crore budget movie will be produced by Gireesh Lal under Gowri Meenakshi Movies banner, Red Wine will have a strong theme penned by Mammen Rajan. Meghana Raj, Mia and Anu Sree will be the leading ladies which revolve around the life of 3 people who meets accidently. The unusual theme of the movie attracted Mohanlal and Fahad who committed to work with the Red Wine team. Salam Palapetty who worked as the assistant director with Lal Jose from Meesha Madhavan to Ayalum Njanum Thammil will wear the cap of an independent director with 'Red Wine'. For the lyrics of Sarath Vayalar, Bijibal has composed the songs which will be something special for the viewers.


Mr.Fraud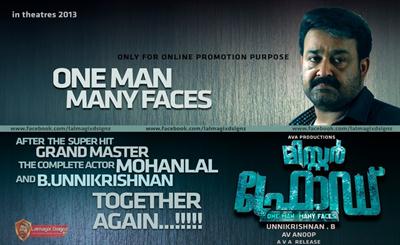 Grand Master has given yet another feather in the cap of director B Unni Krishnan who will be teaming up again with Mohanlal for Mr. Fraud which will be set in the rich locations of Russia. With a tagline 'One Man Many Faces', Mr Fraud will bring Mohanlal on stage for yet another unique show. After the busy schedule of Ladies and Gentle Man and Red Wine, Mohanlal will join the team for Mr.Fraud. The movie will be an Onam release in 2013.


Aaru Muthal Arupathu Vare

Aaru Muthal Arupathu Vare will be another majestic project announced by Johny Antony with Mohanlal in lead. Scripted by Siby K Thomas and Udaykrishna, the movie will be produced by Joy Thomas Sakthikulangara under the banner of Jithin Arts. This fun filled movie will be a complete entertainment shot at locations in Cochin and Bangkok. As the shooting of the movie has not commenced, the release date is yet known.


Billion Dollar Raja

Billion Dollar Raja directed by Nayan Padrai will be a Hollywood movie which tells the true story of Raj Rajaratnam who is currently jailed in US under accusation of inside trading. Mohanlal will play the title character Rajarajaratnam who founded the Gallen group, a prominent name in world stock market. The script of the movie is handled by Nayan himself. Rajarajaratnam, a Tamil American had walked up the ladder of success but later had fallen down for illegal acts. Produced by Sheethal Vyas, Billion Dollar Raja will have shooting at New York, Africa and Sri Lanka.

Mohanlal will also be seen in yet another movie which tells the tale of an ISRO scientist who was falsely charged with spying and arrested in 1994 and later released with no clues about the incident.