Watch Kerala School Kalolsavam 2013 live Streaming and Online result

The 53rd Kerala State School Kalolsavam 2013 will start on 14th January at Malappuram. The event is conducted at 17 venues. The inauguration function is on 14th january at Malappuram. The online live streaming and online result of Kerala School Kalaosavam is available on both internet and television. Read the below article to know how to watch Kerala State School Kalolsavam online and to get the updated results


Kerala School Kalolsavam 2013

Kerala State School Kalolsavam is a festival unique in its structure and organization being conducted by the educational department of Kerala state. Started in 1956-57 academic year, this is the 53rd Kerala State School Kalolsavam. Malappuram is selected as the venue to conduct this mega cultural extravanganza. Starting on 14th January, the event will last for 1 week. Excluding the appeals, a total of 8,049 students are participating to show their talents and to grab the prize. 1,983 boys and 2,353 girls are participating in High School section and 1,916 boys and 1,797 girls in higher secondary category. Around 500 appeals are expected to register through DDE. Last year Kerala State Kalolsavam was held at Thrissur. Kozhikode finished at the first place followed by Thrissur, Malappuram and kannur.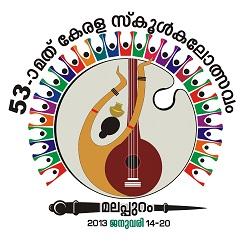 The organizing committee has arranged 17 venues with Malabar Special Police Parade Ground (MSP) as the main venue. All venues are arranged within a circumference of 2Km. DPI Mr. I Shaji will hoist the flag at 9:30 on 14th January. Honorable Chief Minister of Kerala, Sri Ommen Chandy will inaugurate the function at 4 PM. Union Minister E Ahmed, Kerala Minister P K Abdurab, P K Kunhalikutty, Aryadan Muhammed, A P Anil Kumar and Manzhalamkuzhi Ali will also attend the function. 14 new event competitions have been included for this year. Earlier, Union Minister, E Ahmed revealed the logo for 53rd Kerala State School Kalolsavam in a function held at MSP malappuram.


Watch Live on TV and Internet

The online live streaming of the 53rd Kerala State School Kalolsavam will be available in www.schoolkalolsavam.in. The live webcast from all venues is available in the site. The uptodate result of all events are also updated in this website. A photo gallegry section is also made avail in the site. ac All major Malayalam TV channels are also providing the live telecasting of the event. A special media department has been set up at Malappuram to make avail of this facility. All viewers can make use of this facility to enjoy this cultural extravaganza from our talented students.

A rolling Golden Cup of 117.5 sovereign gold is awarded to the winning district. Kozhikode will put up their best talent to retain the cup. But Malappuram will produce a hard core competition to all others to grab the trophy at home field. The next 1 week is going to be a cultural week for all keralites.