Mathrubhumi Malayalam News Channel frequency, Satellite, Technical data and Tuning Details

Mathrubhumi has started the test signal of their news channel. Mathrubhumi News channel is a 24x7 Malayalam News channel. Read the below article to get the channel frequency, Satellite data, tuning details and technical parameters including 0rbital Location, downlink polarisation, downlink Frequency, Symbol Rate, format, carrier and modulation.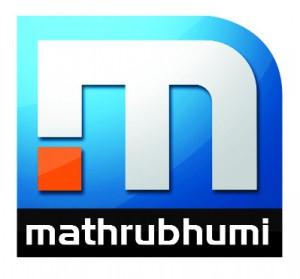 Mathrubhumi group is strengthening their presence in the media by the launch of their News Channel. Mathrubhumi News channel is a 24x7 Malayalam News channel. Mathrubhumi is the sixth Malayalam channel only dedicated for News. They have to build a strong foundation to competate with the other Malayalam New channels in Kerala. The recently launched Manorama News and Reporter have already made an impressive presence in the heart of Malayalees. So Mathrubhumi group has acquired highly experienced media professionals for their channel. Mathrubhumi news channel id telecasting from the capital city of Kerala with their local editions in North, Central and south to bring more regional news.

All Malayalees are familiar with the name Mathrubhumi. Mathrubhumi is one of the front-runners among the Malayalam newspapers. The first copy of Mathrubhumi was published on 18th of March 1923 - the day before the first anniversary of Mahatma Gandhi's arrest for the first time by the British police. Mathrubhumi Daily has already found a place in the heart of malayaless. Mathrubhumi is the second most read Malayalam newspaper in Kerala for many decades. Today with editions in major cities of India like Delhi, Mumbai, Bangalore and Chennai, they have a total of fourteen edition with an impressive circulation of over one million copies.


Test Signal – Technical details

The test signal of Mathrubhumi News channel has started from Intelsat 17 at 66.0 Deg east. All the technical parameters of the channel are given below.

Satellite – IS-17
Orbital Location – 66 Deg Esat
Downlink Polarisation – Horizontal
Downlink Frequency – 4006 Mhz
Symbol Rate – 14400 ksps
Format – MPEG-4
Carrier – DVB-S2
Modulation – 8PSK FEC:3/4