Celebrity Cricket League 3rd Season - Kalyan Jewelers as Title Sponsor

Kalyan Jewelers has bagged the title sponsorship of the "3rd Celebrity Cricket League 2013". One of the India's premier cricketing events, Kalyan Jewelers CCL 3 will feature film stars as cricket players. T.S. Kalyanaraman has launched the CCL 3 trophy in a spectacular event held at Mumbai.


Our nation India is having a population of around 1.2 billion and different people lead different life styles and belongs to different cultural background. However, when it comes to the topic of cricket, everyone will join in a unique platform. India is the one and only country where cricketers and stars are virtually adored with the image of God. Sachin, Kapil Dev, Sourav Ganguly, Rahul Dravid, Rajanikanth, Kamalahasan, Amithab Bachan, Mohanlal, Mammooty, Chiranjeevi etc are some example of such Gods. What happen when film stars play cricket? This thought has lead to the initiation of Celebrity Cricket League just to enchant the viewers. But the truth is that, Celebrity Cricket League has got all the spirit as a real cricket match.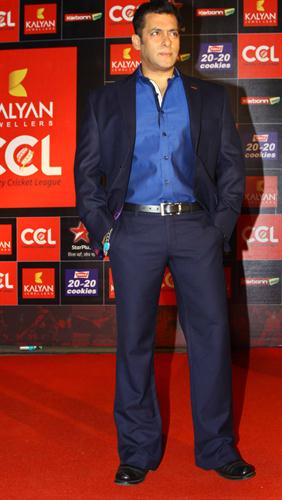 Our national game is Hockey, but we Indians love and watch Cricket more than Hockey. Cricket department has utilized the Indian business market with awesome business ideas in an appropriate manner which leads to much popularity of cricket in India. Now with the initiation of CCL, film stars are also coming into cricket. CCL not only provides entertainment to viewers but also gives large earnings to the coordinators. The two previous seasons of CCL have gained much popularity in our nation. With the encouragement of its success, they have been going ahead with CCL 3rd Season which is decided to be started on February 9 at Kochi.

Kalyan Jewelers, one of the leading brands of Gold in India has bagged the title sponsorship of CCL 3rd edition. They will sponsor the CCL league for the next three years. Kalyan Jewelers' chairman T.S Kalyanaraman has launched 3rd CCL trophy in a spectacular event held at Mumbai. This trophy will be given to the winner of the CCL 3 final match which will be held at Bengaluru. Eight teams of CCL 3 which includes Bipasha Basu, Salman Khan, Kathreena Kaif etc took part in the launching ceremony of CCL 3 trophy held at Mumbai. Now onwards CCL 3 will be named as "Kalyan Jewelers CCL 3". Amma's Kerala strikers will take on Mumbai Heroes in the first match.

There are eight teams in this third season Celebrity Cricket League which includes Telugu Warriors, Bengal Tigers, Chennai Rhinos, Kerala Strikers, Karnataka Bulldozers, Mumbai Heroes, Veer Marathi and Bhojpuri Dabbangs. This twenty-twenty Matches will be conducted at Kochi, Siliguri, Vizag, Dubai, Kanpur, Chennai, Pune, Hyderabad and Bengaluru.

Parle 20-20 Cookies, Karbon Smart Mobiles, Godrej Eon, Axe, Big Cinemas etc are the other partners of Celebrity Cricket League 3rd edition. Star Plus, Star Gold, Asianet, Asianet Suvarna, Zee, Vijay, Star Pravah, Anjan etc are the official broadcasters of CCL 3. Viewers get to see the live performances of their favorite artistes through any of these channels and through those websites which streams CCL3 match live online.