Richard Joy Thomas to steal hearts with 'Rose Guitarinaal'

Richard Joy Thomas (Richy), an upcoming malayalam actor would be on cloud nine being one among the lead heroes in Ranjan Pramod's second outing "Rose Guitarinaal". The man who made his directorial debut with Mohanlal starring 'Photographer' is back in double power with a colourful triangular love story featuring Manu, Richard, Rejith, Jagadeesh and Athmeeya. Rose Guitarinal will be blessed with the majestic music by Shahabaz Aman.


"I don't know what my calling is, but I want to be here for a bigger reason. I strive to be like the greatest people who have ever lived." Richard Joy Thomas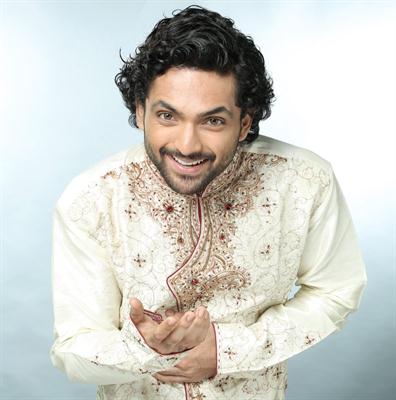 People with strong belief and courage to follow their dreams can create their own space in the world. Those high talented individuals who can break through self generated possibilities can reach more heights. Standing on the threshold of getting noticed, Richard Joy Thomas (Richy) is on cloud nine as the release date of his debut venture "Rose Guitarinaal" is getting near. Being the second outing of scriptwriter turned director Ranjan Promod who had debuted with 'Photographer'.

The man who had been the backbone as script writer of a number of box office hits including "Meesamaadhavan", "Manassinakkare" and "Achuvinte Amma". With his directorial debut 'Photograher' failed to impress the audience, Ranjan who he is back in action after a gap of 5 years wants to cover his black days with "Rose Guitarinaal", a musical triangular love story.

With high expectations, this colourful movie is double packed with an interesting story and eight long living songs composed by Shahabaz Aman. Along with youngsters Manu and Rejeth Menon, Ranjan will be introducing two new faces – Richard Joy Thomas (Richy) and Athmiya. For young chap Richard the shooting was an experience for him to showcase his naturalism in acting. He is a person who feels that acting would the best thing that he enjoys with true heart.

After getting casted for the movie, Richard got acquitted with the story and the character which he had to play. He had spent a lot of time charging himself suitable for the role. Being his debut film Richard did took opinion from the director and other crew members regarding improvisation for the presenting the dialogues. Richard who keeps experimenting with his life, keep trying to find what he really admired which might have finally landed him into the world of entertainment. Dubbing himself was another great experience for Richard who really enjoyed it.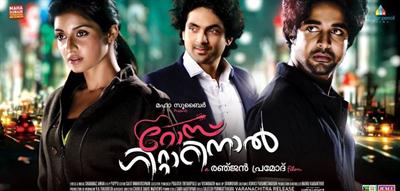 "Rose Guitarinaal" tells the tale which happens in between three weeks during a Christmas season. This triangular love story revolves around Joe (Manu), Shyam (Richard) and Binoy (Rejath Menon) who tries to impress Thara( Athmeeya). Joe is employed in the marketing division of a bank, while Shyam serves as chief executive officer of an airline company. Binoy, a close friend of Shaym comes with a wealthy background. Thara who is a trainee at an airline company falls in love with one among them.

The incidents connected with her during the 21 days forms the rest of the story. Athmeeya who had earlier appeared in Manam Kothi Paravai, a Tamil film do keep high ambition about her acting career. Being tagged as an anthology of romance, the movie will be a visual treat told in stylish and poetic way. For Jagadesh who plays the role of Athmeeya's father, the character in the movie is completely different giving a lot of possibilities to show the other shade of his acting. "Rose Guitarinaal" is produced by Varnachithra Big Screen which is being presented by Color Pencils.

So get ready to welcome the movie which is gearing up to get released on Valentine's Day -14th February 2013.