Saranya Mohan Malayalam Actress - Profile and Biography

Saranya Mohan malayalam actress profile and biography are given here. Saranaya Mohan who has a typical village girl look has appeared in Tamil, Malayalam, Telugu and Kannada movies. Even though a Malayali by birth and has started her acting career as a child artist in a Malayalam movie, now she is better known as a Tamil actress.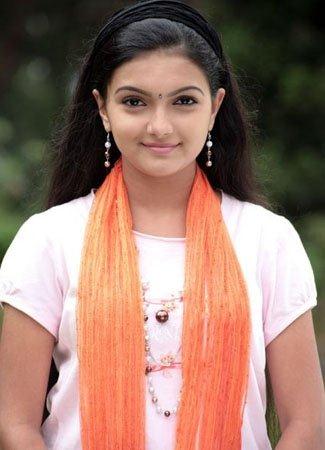 Early Life

Saranaya Mohan is a Malayali girl born on 9th February 1989 to Devika and Mohan. She hails from Alappuzha, Kerala and belongs to a Palakkad Iyer family. Her mother is a trained classical dancer and she runs a dance school in Alappuzha. Mother being a classical dancer, it is obvious that Saranya will learn dance at a young age. Yes, she did at her mom's school itself and this had really helped her in her acting career. She completed B.A in Literature at the St. Joseph's College in Alappuzha. She has a sister by the name Sukanya.


Saranya Mohan as an Actress

Saranya's entry into film field was through the movie "Aniyathi Pravu", by Fasil. She has acted as a child artist in the movies "Aniyathi Pravu", "Kadhalukku Mariyadhai", "Harikrishnans" and "Rakthasakshikal Sindabad". Fasil was impressed by her dance in the dancing school, thus he brought her into acting. That was indeed a right decision taken by the great director Fasil. "Kadhalukku Mariyadhai" is the remake of the movie "Aniyathi Pravu" in Tamil. After acting in the movie "Rakthasakshikal Sindabad", she took a break to concentrate on her studies.

After a long time, Saranya Mohan was back with another movie "Oru Naal Oru Kanavu" directed by Fasil. It is a Tamil movie released in the year 2005. Srikanth, Nizhalgal Ravi and Sonia Agarwal appeared in the lead roles and Saranya played a supporting role as the sister of Srikanth(Cheenu). Again she appeared in another Tamil movie "Yaaradi Nee Mohini" in the year 2008 in a supporting role. She had shown outstanding performance in this movie and was nominated as the Best Tamil Supporting Actress for the Filmfare Award and as the Best Supporting Actress for the Vijay Award.

Some of the other Tamil movies acted by her during the year 2008-2009 are "Jayamkondaan", "Mahesh, Saranya Matrum Palar", "Panchamirtham", "A Aa E Ee", "Vennila Kabadi Kuzhu", "Eeram" and "Arumugam". Her first Telugu movie "Village Lo Vinayakudu", directed, written and produced by Sai Kiran Adivi was released in the year 2009. It is a comedy film where Saranya played the female lead role. All together 2009 was a good year for her as she got to appear in a Telugu movie and in a Malayalam movie after long time.

She had to wait long to get a chance in a Malyalam movie. Finally she appeared in the movie "Chemistry" directed by Viji Thampi in the year 2009. The film featured Saranya Mohan, Mukesh, Shilpa Bala, Jagathy Sreekumar, Vineeth, Manoj K Jayan, Harisree Ashokan and so on. This movie says the love story of a high school student. "Nadakame Ulakam", "Innanu Aa Kalyanam" and "Perinoru Makan" are her other Malayalam movies.

"Bheemli Kabadi Jattu", "Happy Happy Gaa", "Kalyanram Kathi" and "Mudra" are the other Telugu movies in which Saranya is involved. "Azhagarsamiyin Kudhirai", "Velayudham", "Osthe", "Ennai Etho Seithu Vittai" and "Thanushan En Aalu" are her Tamil movies. She has first appeared in Kannada through the movie "Ee Bhoomi Aa Bhanu". "Kadhalai Thavira Veru Ondrum Illai", "Jayam Manadi", "Perinoru Makan" etc are her upcoming movies.