Nazriya Nazim Malayalam Actress & TV Anchor - Profile and Biography

The profile and biography of the young Malayalam actress Nazriya Nazim is given below. She is also a model, child artist and a TV anchor too. Even though she is popularly known among the Malayali viewers as the Anchor of the reality show Asianet Munch Star Singer Junior, she is much more than that. Go through the below article to know about the incidences and turning points in her life.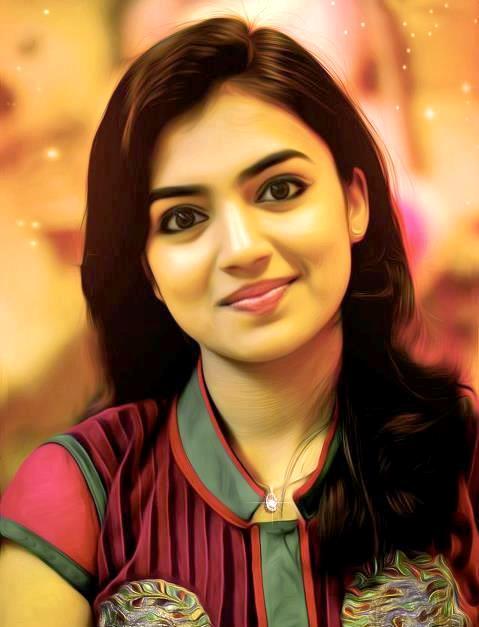 Introduction

Nazriya Nazim, the charming young Malayalam actress is more popular as a television anchor rather than as an actress. She was born on 1966 in Trivandrum, Kerala. Even though born into a Muslim family, she does not have the typical Muslim look. She is very smart and outspoken, that in-turn has created huge number of fans for her. Her father is a business man and she was in Dubai during her early stages of life. Her ambition is to become a successful business women in future as she belongs to a business family where she have seen her father and fore fathers into business. When it comes to acting, her ambition is to become a good actress and to do movies that have good story and script in it. Her favorite actor is Mamooty and her favorite actresses are Manju Warrier, Kavya Madhavan and Shobhana.

Nazriya Nazim is a good singer and have sung couple of Mappilla Songs. She used to do Ramadan programs in TV channels when she was small. Then she got a chance to be the anchor for the reality show 'Munch Star Singer – Junior' in Asianet TV. It was actually a turning point in her life. Her style of communication, the way of presentation and so on have attracted more viewers. Nazriya Nazim have also done the Advertisement for "Fashion Asia".


Nazriya as an actress

Nazriya Nazim came into the big screen through the movie "Palunku", directed by Blessy in the year 2006. Then she was 'Baby Nazriya Nazim'. She got a lead role in this movie, even though she was a child artist. In 2006 Nazriya had acted in a Tamil movie "Oru Naal Oru Kanavu" directed by Fazil. Then she took a break in between and came back through the movie "Pramani", directed by B. Unnikrishnan in the year 2010. She has also appeared in another 2010 Malayalam movie "Oru Naal Varum", directed by T.K Rajeev Kumar. In all these movies Nazriya was a child artist.

Nazriya Nazim in the Malayalam Album 'Yuva' :-
Nazriya has also acted in a 2012 Malayalam musical album, 'Yuva', directed by Alphonse. The song "Nenjodu Cherthu… from this album is widely accepted by the Malayali youth. It is a love song between Nazriya Nazim and Nivin Pauly, both of them have acted very well with good expressions. The shooting of this album took place at Chennai and it just took one and a half day to shoot this popular song. Nazriya, in an interview with 'Vartha Prabhatham' at Asianet TV, had said that she really enjoyed doing this project as most of the team members were young and energetic. Also, it is the first project in which Nazriya is a heroine. Another peculiarity of the musical album 'Yuva', is that, it is the first project by Sony Music in Malayalam. Nazriya Nazim got many offers after acting in this album.

Nazriya Nazim, the heroine in the Malayalam movie 'Mad Dad' :-
Nazriya, the 12th grade student was planning to concentrate on her studies, when she got an offer to act in the movie 'Mad Dad', directed by Revathy S Varmha. She was really excited when she got a role as a heroine and was also interested with the title of the movie. Nazriya decided to go ahead with this project when she was told the story of the movie. The story is about the love and bonding between a father(Lal) and his daughter(Nazriya). It was released in January 2013 and have got good responses from around the globe. Thus Nazriya Nazim was transformed into an young actress from a child artist.

Nazriya Nazim's upcoming movie "Neram" :-
Nazriya Nazim plays the role of a heroine in the movie "Neram", directed by Alphonse. It is the same team behind the musical album "Yuva". In an interview, Nazria has mentioned that she love to work with this team as it is a young team and she is the youngest among them. Hence she feels a fresh feel when working with them. In this movie, Nivin Pauly is a computer engineer and Nazriya is his lover.

"Thirumanam Ennum Nikkah" and "Naiyaandi" are her two upcoming movies in Tamil.