Sundari Neeyum Sundaran Njanum - Asianet Reality Show

Did you watch Sundari Neeyum Sundaran Njanum latest episodes? Sundari Neeyum Sundaran Njanum telecast in Asianet is a reality show which is packed with entertainment. It is a show which brings the popular artists of the mini screen onto a unique platform giving them opportunity to perform their talents. Participating six pairs will compete in various rounds which consist of dance, music, humour and games.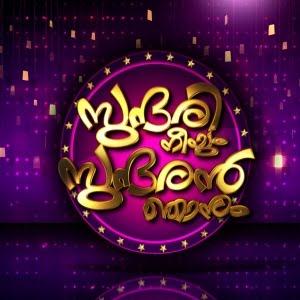 Reality shows had been dominating malayalam television arena which in turn brought viewers back to their seats with variation in presentation and freshness in making it. Almost all entertainment channels in malayalam do give prime importance to reality shows which include dance and music.

During the past there had been a shift in the interest of the viewers regarding the selection of themes for reality shows. If dance and music were given more preference in the past, now the trend has shifted to humour and programs based on acting.

But how about watching a unique concept combining dance, music, humour and games? If so, Sundari Neeyum Sundaran Njanum will be one you are looking forward. Being telecast in Asianet, Sundari Neeyum Sundaran Njanum is getting popular with its colourful presentation and dedication put forward by the participants.

Anchored by actress Archana Kavi, this reality show features popular actors popular among the mini- screen family audience. Six pairs including Beena Antony & Manoj Kumar will present their talents in dancing, music and bringing out homour too. The judging panel of 'Sundari Neeyum Sundaran Njanum' has eminent personalities including Kaniha, KPAC Lalitha, Tini Tom, Sudheesh and Ranjini Haridas.

This reality show has already become top favourite among family audience who eagerly wait for explosive performance from the mini screen actors. What makes this program different would be none other than the totality in making it. A mighty crew is working behind to bring success to this variety show.

From a primitive stage of amateurish act, the malayalam television industry has rose up to international standard making it compatible to programs in other channels. Taking a leap forward, those associated with television are now professionals who are not ready to sacrifice for the best outcome.

Sundari Neeyum Sundaran Njanum will be telecast on Asianet from Monady to Thursday - 8 PM to 9 PM. So get ready to watch the latest episodes of Sundari Neeyum Sundaran Njanum and enjoy with your family.