Niveda Thomas Malayalam Actress - Profile and Biography

Niveda Thomas malayalam actress profile and biography is given below. She entered the film industry as a child artist but now she is grown up and is doing lead roles in movies. Niveda may be familiar to us as a kid but the grown up girl too have lot of opportunities. Read below to know more about her personal and career life.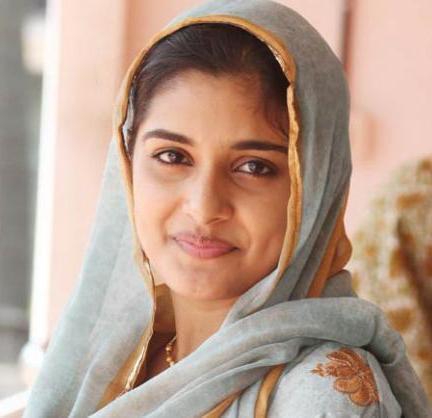 Early Life
The attractive and gorgeous young actress Nivedha Thomas was born on 15th October 1995 to Lilly and Thomas. She was a child artist who used to act for television serials and movies. Nivedha was raised in Chennai, Tamil Nadu and is now settled there. She was active at the school sport functions and had won many gold medals for Badminton in school tournaments.


Filmography

Nivedha's entry to the acting world was in the year 2001 through the Tamil serial "Raja Rajeshwari", directed by Bharati Kannan. She played the role of 'Nallamma'. As Nivedha was bought up in Chennai, doing a Tamil serial was of no difficult to her as she was quite familiar with the language. Her first entry into the big screen was through the Malayalam movie "Uthara", directed by Sanil Kalathil. She was 8 years old then. After doing this film, she got offers to act in TV Serials and she had signed contract with to act in two serials, one in Malayalam and the other in Tamil. "My dear Bhootham" in Malayalam and "Thenmozhiyal" in Tamil. In the year 2009, Nivedha has acted in another Tamil serial "Arasi", directed by Samuthirakani.

In the year 2008, she again got an opportunity to act in the Malayalam movie "Veruthe Oru Bharya", directed by Akku Akbar. Nivedha was a child artist and has given life to the character 'Anjana'(Anju), daughter of Jayaram (Sugunan) and Gopika (Bindu). She had a prominent role to play in this film and have received the Kerala State Film Award for Best Child Artist award for her performance in this movie. "Veruthe Oru Bharya" was a great success at the box-office. In 2008 itself, she entered the Tamil film industry through the movie "Kuruvi", directed by Dharani. This was an average movie were Nivedha played the role of Vijay's sister.

Again in the year 2009, Nivedha Thomas have acted in two movies, a Tamil and a Malayalam movie. Her character was "Manikutty" in the Malayalam film "Madhya Venal", directed by Madhu Kaithapram. As her character name states, she was a child artist in this movie too. This movie received many awards including Padmarajan Puraskaram/Award for the Best Movie of 2009 in Malayalam. "Rajadhi Raja", directed by Sakthi Chidambaram was the Tamil movie. This movie was a huge flop at the box-office After this movie, Nivedha was not seen in any films for a year or so as she was concentrating in her studies.

In the year 2011, Nivedha Thomas was back with another Malayalam movie "Chappa Kurushu", a thriller directed by Sameer Thahir. She played the role of a Muslim girl Nafiza. Ansari (Vineeth Sreenivasan), had a soft corner towards Nafzia, his co-worker. Thus Nivedha got a chance to be uplifted as the heroine of Vineeth Sreenivasan from the tag of child artist. In this movie she got a notable role and her performance was appreciative. Her second movie of the year was "Pranayam", a romantic movie directed by noted director Blessy. This movie featured superstar Mohanlal in the male lead role and Jaya Prada in the female lead role. Jaya Prada's character was 'Grace'. Nivedha appeared as Grace in the teen age. This film has received many awards.

Nivedha made a comeback in the Tamil film industry also in the year 2011 through the movie "Poraali", directed by Samuthirakani. She has acted in a TV Serial directed by the same director in 2009. In this movie she appeared in a supporting role as 'Thamizhselvi'. She has signed contract for a Tamil film "Kadarkarai" and for a Malayalam film "Home Science" in the year 2011. Both these films have not been released so far. Again in 2012, Nivedha came in from of Malyali viewers through the romantic hit of the year "Thattathin Marayathu", directed by Vineeth Sreenivasan. Her character in this movie was 'Fathima', the girl who is in love with Najaf (Manikuttan). This movie was widely accepted by the youngsters.

Nivedha's first Malayalam movie in the year 2013 was "Romans", directed by Boban Samuel. The film features Kunchacko Boban, Biju Menon and Nivedha Thomas in the lead roles. The movie was declared as a blockbuster. Nivedha's character in this film was 'Elena'. For the first time she got a chance to play the female lead role in a Malayalam movie. Her performance in this movie was excellent and surely more films will be one her way. This year seems lucky for her so far.