Rituparna Sengupta Actress - Profile and Biography

Rituparna Sengupta actress profile and biography is given here. Rituparna Sengupta makes her debut in Malayalam movie industry through the movie "Kadhaveedu" directed by Sohan Lal. Read more about the Bengali glamorous actress Rituparna Sengupta from here.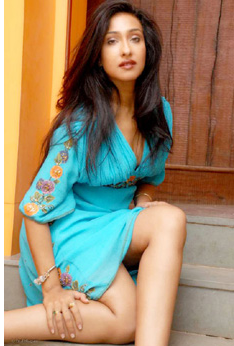 Rituparna Sengupta is an Indian film actress who has predominantly appeared in Bengali movie industry. She is the leading actress in Bengali films in the last decade and also stamps her position in some Hindi movies too. She was born as the daughter of Prabhir Sengupta and Nandita Sengupta on 7th November 1971 in West Bengal. She has married Sanjay Chakrabarty in 1999 and has two children Ankan (Son) and Rishona Niya (Daughter). Rituparna Sengupta has won number of national and state awards in her filmy career including Silver Lotus for best actress for Dahan in 42nd National Film Festival of India in 1998.

The hot and gorgeous beauty Rituparna Sengupta now makes her debut in Malayalam movie industry with the upcoming movie "Kadhaveedu" directed by Sohan Lal. The director has made the movie based on the short stories of legendary writers M.T Vasudevan Nair, Madhavikkutty and Bahseer.

She has shared her experience in Malayalam movie industry with Bengali Medias. She hasn't forgotten to appreciate the beauty of nature in Kerala and the gentle behavior of Malayali co workers. According to her, Kovalam is the most beautiful beach she had ever witnessed in her lifetime. She bacame fond of the Kerala food while doing the movie "Kadhaveedu" directed by Sohanlal.

The beauty of the script has attracted her to the movie "Kadhaveedu". According to Rithuparna Sengupta, she likes to act in south Indian movie industries. However she likes to do Bengali movies more than that of Bollywood films. She is the permanent appearance in most of the Bengali movies those are made under female centric concept. She also had acted in many Hindi movies.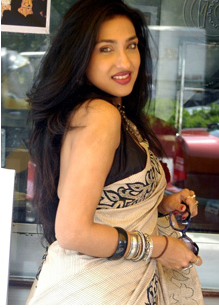 Rituparna was the heroine of the recent sensational hits in Bengali movie industry such as Theen Kanya, Charulatha 2011 etc. She has acted in the movies of famous Bengali directors such as Budhadev Das Guptha, Ritu Parna Ghosh and Aparnasen. In Hindi she has acted in "Bum Bole Bum" directed by Malayalam director Priyadarshan.

"Kadhaveedu" movie is portraying the life of some characters and traveling through their memories. Ritu Parna's characters has crucial role in this movie. She is casting in the role of a wife, who lives in husband's memories. Kavya Madhavan, Manoj K Jayan, Biju Menon, Kunjakko Boban and Mallika have also played prominent characters in the movie "Kadhaveedu".