Nyla Usha, heroine of Mammootty in Kunjananthante Kada

Nyla Usha will play heroine in Kunjananthante Kada malayalam movie. Nyla Usha known as a popular RJ is on cloud nine after being casted to pair as heroine to Mammootty in National Award winning director Salim Ahamed's Kunjananthante Kada. Being admired by people in Middle East, Nyla had been a part of various Channel programs as Anchor and Host. Excited to be a part of the project, Nyla loves to work with a team comprising of National award winners.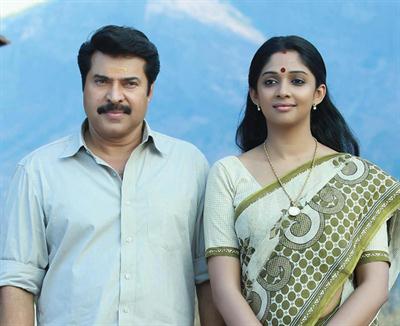 Malayalam movie industry had proved to be a stepping stone for many young actors who had taken advantage of the stage to bring fortune to their
acting career. As the theme of each movie made in malayalam is closely related to real life situations, the actors could give their best on screen giving the audience exciting moments.

Nyla Usha who is admired by people in Middle East as a RJ, anchor and host is a fresh face in mollywood. Riding high on her career, Nyla is truly on cloud nine being a part of a majestic project 'Kunjananthante Kada' helmed by National Award winning director Salim Ahamed. Leaving out all rumors, Nyla will don the role of superstar Mammootty's wife. Even though there had been a lot of offers coming back to back, Nyla found Salim's movie as the perfect launch for her who does have lot of scope for performance.

Standing on the peak of exhilaration, Nyla finds herself getting nervous while meeting Mammootty. The actress does expect a real break in her new venture working with a team of talents credited with national award. The entire shooting of the movie will be carried out using sync sound handled by which is very new in malayalam film industry.

Rasool Pookutty, known for his glittering performance behind the camera for 'Slum Dog Millionaire' will give his service as sound designer. Nyla who loves to continue her job as RJ is expecting more opportunities in movies which she could keep in par with her current profession. As the movie which is based up in Kannur, the actress too has to get her comfortable with the language suited for the occasion.

Nyla who was groomed up through modeling, wished to be an air hostess. But she landed up as a celebrity hostess, introducing them to millions of fans around the globe. Got married to Rona Rajan, Nyla is blessed with Arnaa, a five year old kid.