Nimisha Suresh Malayalam Actress - Profile and Biography

The profile and biography of the Malayalam actress Nimisha Suresh is given below. She is a talented actress who still have not received good roles to bring out the complete actress hidden in her. She is an MCA graduate from Amrita College and is now planning to enter the Tamil film industry through the 17th film of director Vikraman. Read the below article to know more about her.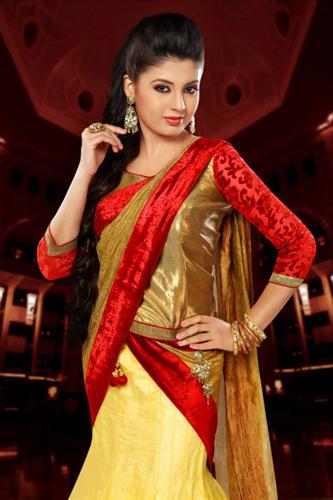 Early Life

The gorgeous and elegant young actress of Malayalam film industry, Nimisha Suresh hails from Kochi, Kerala. She is a Post Graduate who has completed her schooling from Lobelia Higher Secondary School, Kochi. Then she did BCA (Bachelor of Computer Applications) and MCA (Master of Computer Applications) from the famous Amrita School of Arts and Sciences, Kochi. Even though she is into software engineering, she had a passion towards modeling. Nimisha is a trained dancer who has performed in various stages and have won the Kalathilakam award couple of times at Vypin Sub district. She entered into modelling when she reached Higher Secondary Level. It definitely has helped her a lot in her filmy career. Nimisha entered the Malayalam film industry in the year 2006.


Filmography

The talented and prominent actress Nimsiha Suresh's entry into silver screen was through the movie "Pachakuthira", directed by Kamal starring Dileep in double role. Nimisha appeared in a supporting role as the girl from Germany, the butterfly girl who is the friend of 'Akash Menon'(Dileep). She did the small part given to her very well and the movie had god collection at the box-office. Her next film was "Mayavi" released in the yer 2007. This movie was directed by Shafi under the banner of Vaishaka Movies. In this movie too Nimisha got a supporting role as Ammu, Indu's(Gopika) sister. This movie was indeed one of the best movies of 2007 and Nimisha became popular through this movie.

Nimisha Suresh's third film was a Malayalam movie "November Rain", directed by debutant director Vinu Joseph, released in the year 2007. For the first time Nimisha got the chance to play a female lead role in this movie. The movie says the story of Satyanarayanan (Arun), son of Circle Inspector Krishnamoorthy (Lalu Alex). Nimisha appears as the lover of Sathyanarayanan. Even though she does not have a great role to play in this movie, she has put forward good acting in the scenes she got. Her next film was "Payum Puli", directed by Mohan Kupplery.

After the movie "Payum Puli", Nimisha took a short break. Her re-entry was in 2010 through the Shafi movie "Marykkundoru Kunjaadu". This movie was a blockbuster. In this movie too Nimisha had a supporting role as the sister of Solomon (Dileep). In the year 2011, her first movie was "Ithu Nammude Katha", directed by Rajesh Kannankara. this movie was produced by K. C. James under the banner of The Media Window Creations. In this movie she appeared as the sister of Vinod (Asif Ali), the hero. This movie was declared as a flop at the box-office.

Nimisha then made cameo appearance in the movie "Makeup Man", directed by Sahfi. She was portrayed as the reality show winner. Further she got a supporting role in the movie "Doctor Love", directed by K. Biju. She played the role of Ebin's (Bhavana) friend. In the year 2012 she made a special appearance in the movie "Padmasree Bharat Dr. Saroj Kumar", directed by Sajin Raaghavan as actress Nimsiha Suresh itself. In her second movie of 2012 also she made a cameo appearance as a bus conductor. The movie was "Ordinary", directed by Sugeeth. Her next movie was "Mullamottum Munthiricharum", directed by Aneesh Anwar. Then she appeared in the Lijin Jose movie "Friday".

Nimisha's first film of the year 2013 was "Isaac Newton S/O Philipose", directed by V Bosse. This movie was a flop. Aan Piranna Veedu, Pigman, Don't worry be happy etc are her upcoming movies in Malayalam. Until now she has appeared only in Malayalam films and unfortunately she did not get any noticeable roles in any of these movies except "Mayavi". Nimisha is now entering Kollywood through the movie "Ninaithathu Yaaro", under the direction of Vikraman. Hopefully she might get good roles in Tamil film industry.