Aparna Nair Malayalam Actress - Profile and Biography

The profile and biography of the tall and young actress Aparna Nair is given below. She has appeared in Malayalam, Tamil and Telugu movies. Aparna was a part of the super-hit Malayalam play "Chayamukhi" as well. Read the below article to know more about the actress and about her upcoming movies.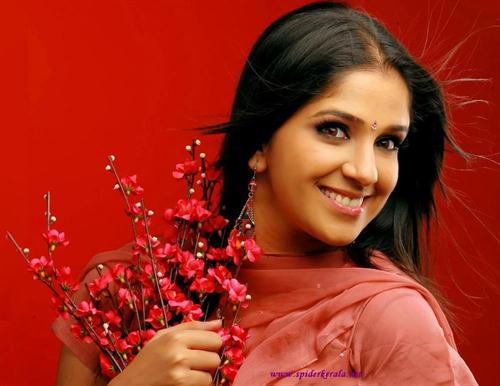 Biography and Filmography

Aparna Nair who was into modelling was introduced to the world by the noted director late A.K Lohithadas. Her first film was "Nivedyam" released in the year 2007 starring Vinu Mohan and Bhama in the lead roles. Aparna played the role of a supporting character. Her second film was "Meghatheertham". In this movie she acted as young Gayathri Devi, teen age Kaviyoor Ponnamma. Even though the film was not a hit, Aparna had quite a good role opposite Manikuttan.

She has even performed in the superhit Malayalam play "Chayamukhi" as Panchali along with Mohanlal and Mukesh. The story of the play was based on Bheema and Keechaka according to the Hindu epic, Mahabharata. The play had twenty four actors and was two hours long. Panchali is the wife of Pandavas and Aparna has done justice to her character. "Chayamukhi" was directed by Prashanth Narayanan under the banner of Kalidasa Visual Magic. The play won the Kerala Sangeetha Nataka Academy Award for the Best Script in 2003.

Aparna Nair's debut film in Tamil was "Edhuvum Nadakkum", produced by G. Kesavan. This movie features Karthik Kumar and Aparna Nair in the lead roles along with a lot of newcomers in the supporting roles. Through this movie Aparna Nair gave life to the character 'Pooja'. In the year 2010, Aparna appeared in a movie "Cocktail", directed by debutant director Arun Kumar. This movie was an average movie and Aparna appeared as the second heroine 'Devi'. Devi is an important character of the movie, whose entry gives a twist to the tale. Aparna has put forward decent acting in this movie too.

In the same year she was blessed with yet another movie, "Ammanilavu", directed by M. D. Rajendran. In this movie she got a lead role to play but the film did not have much takers. In 2011, Aparna Nair had two movies "Kayam" and "Beautiful". In "Kayam", directed by Anil K, Aprana gave life to a local girl 'Muthu', the heroine of Sasikuttan (Bala). In the movie "Beautiful", directed by V.K Prakash, she acted as 'Meera'. After acting in this movie, Aparna had said that she believe that she had played her role beautifully. Yes, she did and she received lot of appreciations for the same.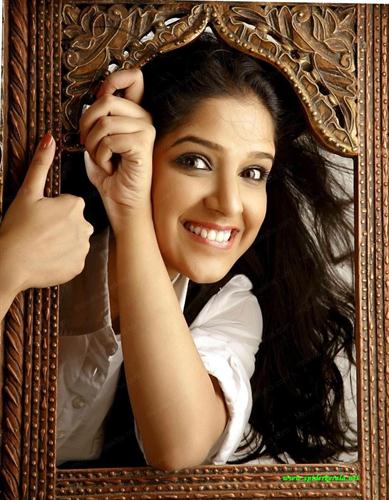 In the year 2012, Aparna appeared in some of the hit movies of the year like "Mallu Singh", "Thattathin Marayathu", "Run Baby" etc. Her role in these movies have helped her a lot to grow up in her career life. In "Mallu Sing", directed by Vyshakh, Aparna played the role of 'Shwetha'. In the movie "Thattathin Marayathu", directed by Vineeth Sreenivasan, she appeared as a Muslim girl 'Mehru', as the elder sister of Aysha (Isha Talwar). Mehru is a victim of early marriage and male dominating society. Her next film was "Run Babby Run", directed by Joshy. She appeared as a reporter 'Tndu Panicker' in this movie. After the release of this movie, in an interview with Asianet News channel, she had said that it is her first opportunity to work with such a great director. Even though she has acted with the superstar Mohanlal in a drama, it is her first appearance with him in a movie. She was tensed while working with such a senior director but she had all good experiences and support from the entire team behind the movie.

Aparna Nair also got the opportunity to appear in the short film "Oru Kutty Chodyam", directed by Ganesh Raj. The movie was about a 5 year old smart and intelligent boy 'Akku'. Then she appeared in the film "Poppins", directed by V. K. Prakash. Here she played a supporting role and the movie was rated as a below average movie.


Upcoming Movies of Aparna Nair

"Immanuel" directed by veteran director Lal Jose, starring Mammootty, Reenu Mathews, Aparna Nair, and Fahadh Fazil is one of the most expected upcoming movies of Aparna Nair. She will appear as 'Hima' soon in the movie "Streetlight". Aparna has also committed for a Telugu movie "Chinni Chinni Aasa", her debut Telugu film. "Hotel California" directed by Aji John starring Jayasurya, Anoop Menon, Honey Rose, Maria Roy, Aparna Nair etc, "Mirror", "Mumbai Police", directed by Roshan Andrews starring Prithviraj, Jayasurya, Rahman, Anoop Menon, Kunjan, Meera Nandan, Aparna Nair and Hima Davis etc are her other upcoming movies in Malayalam.