Meghana Raj Malayalam Actress - Profile and Biography

The profile and biography of the Malayalam actress Meghana Raj is given below. She is an artist who has shown her acting skills in Tamil, Telugu, Kannada and Malayalam films. As she is born into a family where her parents are into acting, her entry to film field was much expected. Read the below article to know more about this actress.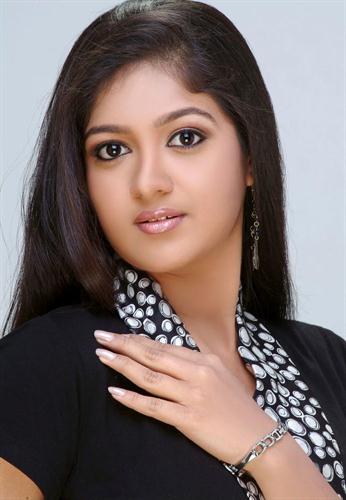 Biography of Meghana Raj

Meghana Sunder Raj, the familiar young Malayalam actress is not a Malayali by birth. She hails from Bangalore Karnataka. She was born on 3rd May 1990 as the only daughter to Sundar Raj and Pramila Joshai. Acting is not a new factor for a girl like Meghana as both her parents are known artists in Kannada film industry. As she belongs to a mixed family, she is quite fluent with Kannada and Tamil language. Meghana is currently pursuing Bachelor's degree in psychology from Christ University, Bangalore.


Filmography

Meghana Raj was initially a theater artist. She has performed in the play "Jokumaraswamy" with her father Sudar Raj when she was a child. That was the starting for everything. Director K. Balachander was the one who first asked Meghana to act in his upcoming film. The director have seen her during the audio launch function of the Tamil film "Poi". Accepting his offer, Meghana acted in the Tamil film "Krishnaleelai". But due to various reasons the release of the film got delayed.

Meghana's first film that was released was a Telugu film " Bendu Apparao R.M.P" (2009), directed by E.V.V Satyanarayana. She signed the contract and started acting for this movie even before the release of her first film "Krishnaleelai". In this movie Meghana appeared as Gayathri, a school teacher. This comedy entertainer was a huge success at the box office. Soon after this movie, she made her debut in Kannada through the film "Punda" (2010), a remake of the 2007 Tamil film "Polladhavan". She played the female lead role in this movie as well.

In the year 2010, Meghana got an opportunity to act in the Tamil film "Kaadhal Solla Vandhen", directed by Boopathy Pandian. It is considered to be her first movie in Tamil but it was a commercial failure. But still, by then she had made her debut in three languages continuously. In the same year she got the chance to make her debut in Malayalam film industry through the movie "Yakshiyum Njanum", directed by Vinayan. Even though the movie was just an average movie, it had good songs in it with excellent picturaization. As Meghana played the female lead role in this film, all the song sequences where filled with her, this in-turn made her quite popular in Kerala.

In 2011, she appeared in a Malayalam movie "August 15", directed by Shaji Kailas starring Mammooty, Shwetha Menon, Meghana Raj etc. Her character was Lekshmi in this movie. Again she got an opportunity to act as the heroine in another Malayalam movie "Raghuvinte Swantham Rasiya", directed by Vinayan. Meghana appeared as Raziya who was in love with Raghu (Murali Krishnan), her neighbor. Later on due to situations she becomes mentally challenged and wanders here and there. Many men took advantage of her. Meghana has done excellent performance as Raziya.

Her first Tamil film in 2011 was "Uyarthiru 420", directed by S. Premnath. Meghana and lyricist Snehan appeared in the lead roles. Her next Malayalam movie was "Pachuvum Kovalanum", directed by Thaha. In this movie Mukesh, Suraj Venjaramood, Meghna Raj and Jyothirmayi played the lead roles. It was a flop movie. But not to worry, as Meghana had a super-hit release in Malayalam soon after this movie. The super-hit movie was "Beautiful" directed by V. K. Prakash. Jayasurya, Anoop Menon and Meghana Raj played the lead roles. Meghana truly deserves appreciation for her performance in this movie. She appeared as Anjali, a home nurse and was even nominated for Filmfare Award for Best Supporting Actress.

"Nandha Nandhitha" (Tamil), "Achante Aanmakkal" (Malayalam), "Namukku Parkkan" (Malayalam), "Mullamottum Munthiricharum" (Malayalam), "Banking Hours 10 to 4" (Malayalam), "Lucky" (Telugu), "Poppins" (Malayalam), "Madirasi" (Malayalam) etc are her movies which were released in the year 2012. "Maad Dad" (2013), a Malayalam movie is her latest release. The film was directed by Revathy S Varma under the banner of P N V Associates. Meghana appeared as Annamma, the wife of Palachottil Geevargees Kuriyakose Easo (Lal). It is a good movie with positive reviews.


Upcoming Movies of Meghana Raj

"Up & Down - Mukalil Oralundu" directed by T. K. Rajeev Kumar, "Good Bad and Ugly" directed by V R Rathish, "Red Wine" directed by Salam Bappu, "Mirror" directed by Kukku Surendran etc are her upcoming movies in Malayalam. Meghana has also signed contract for a couple of Tamil and Kananda movies as well. "Kalla Siripazhaga" (Tamil), "Nimirndhu Nil" (Tamil), "Raja Huli" (Kannada) etc are some among them.