Remya Nambeesan Malayalam Actress - Profile and Biography

The profile and biography of the Malayalam actress Remya Nambeesan is given below. She is a talented actress who is well-versed in Carnatic music as well. So far Remya has acted in Malayalam, Tamil and Telugu movies and have even sung for films. Details about her personal life and career life is mentioned in the below article.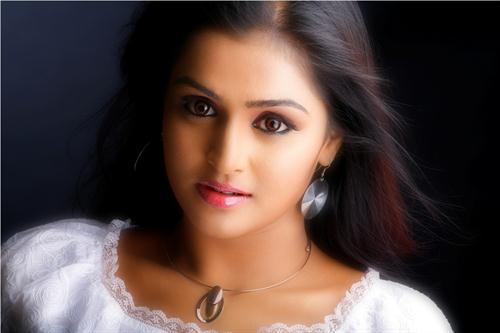 Personal Life

Remya Nambeesan, the beautiful girl is familiar to all of us a television presenter. But now, she is way more than that. Remya who hails from Chottanikkara, Kochi is a known actress in Malayalam, Tamil and Telugu film industry. She was born to Subrahmaniam Unni, a theater artist and Jayasree. Her father was an active member of the renowned troupes such as "Jubilee", "Harishree" etc. Remya has a brother, Rahul, who is an emerging playback singer and has sung for the movie "Thattathin Marayathu".


Education

Remya Nambeesan, the Malayalam actress has completed her schooling from Mahatma Gandhi Public School in Ambadimala near Chottanikkara, Kochi. After that she joined for Communicative English at the popular girls only college, St. Teresa's College, Ernakulam. She has also learned Carnatic music from her childhood.


Filmography

Acting is not a new concept to Remya, as her father was a theater artist. She has started her career as a child artist during the early 2000s. Her debut film was " Sayahnam", directed by R. Sarath starring O. Madhavan, Gomathi Mahadevan, Ebrahim Kutty, Alex Kadavil, Jomol and Remya Nambeesan. The film had won several State and National Awards. Then in the year 2001, she appeared as 'Sethulekshmi' in the movie "Narendran Makan Jayakanthan Vaka", directed by Sathyan Anthikad. She played a supporting role here as the sister of Jayakanthan (Kunchako Bobban).

In the year 2002, Remya got the opportunity to act in an art film "Sthithi", under the direction of R. Sarath. Remya then got a supporting role in the Kamal movie "Gramaphone". Further she played a minor supporting role in the movie "Meerayude Dukhavum Muthuvinte Swapnavum", directed by Vinayan as Aswathy's (Renuka Menon) sister. Remya also got a place in the movie "Perumazhakkalam", directed by Kamal. All these where supporting roles. Remya has also hosted a live phone-in program "Hello, Good Evening" in Kairali TV, a Malayalam channel.

Remya joined with director R. Sarath for the third time in 2006 to do the short film "Bhoomikkoru Charamageetham", written by O.N.V Kurup. After performing as a supporting artist in couple of films, Remya got the female lead role as a bold dance teacher opposite Jayaram in the movie "Aanachandam", directed by Jayaraj. The movie was released in the year 2006 and the name of her character was 'Gowri'. After this movie, in 2007 she was blessed with a lot of characters. She appeared as 'Indhu Sreedharan Nair' in the movie "Changathipoocha" directed by S. P. Mahesh, as 'Maya' in the movie "Panthaya Kozhi" directed by M.A.Venu, as 'Pooja Vishwanathan Nair' in the movie "Soorya Kireedam", as 'Susanna' in the movie "Chocolate" directed by Shafi, as 'Amritha' in the movie "Atheetham" and as 'Podimol' in the movie "Naalu Pennungal" directed by Adoor Gopalakrishnan.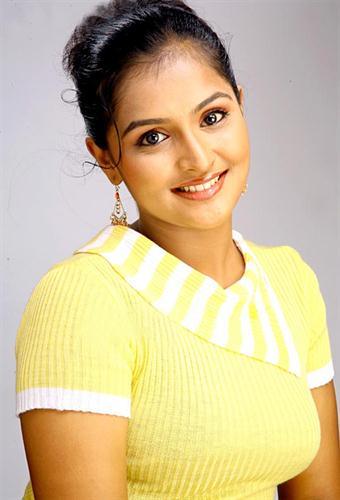 In the year 2008, Remya appeared in two Malayalam films "Shalabam" and "Anthiponvettam". She made her debut in Telugu and Tamil film industry in the same year itself. Her first Tamil film was "Raman Thediya Seethai", directed by K. P. Jegannath. Remya Nambeeshan played a parallel female role in this movie as 'Vidhya Manikkavel' along with Navya Nair. Her debut Telugu film is "Andamaina Mansulo".

Saarai Veerraju, Nammal Thammil, Aattanayagann, Traffic, Ilaignan, Kullanari Koottam, Chaappa Kurish, Nuvvila, Bachelor Party, Ivan Megharoopan, Husbands in Goa, Ayalum Njanum Thammil, Pizza, Oru Yathrayil etc are her other movies in Tamil, Telugu and Malayalam. Remya had put forward excellent performances in the movie "Traffic" and "Chappa Kurish". She had received few awards for her acting in these movies and was also nominated for Filmfare Award for Best Supporting Actress for her acting in "Chappa Kurish".

Upcoming Movies of Remya Nambeesan
Pigman, Rendavathu Padam, Pathiramanal, Telugabbai, English, Muriyadi, D Company, Up and Down Mukalil Oralundu, Ya Ya, Left Right Left etc are some of her upcoming movies.


Remya Nabeesan, the playback singer

Remya Nambeesan has learned Carnatic music from her childhood and she loves singing too. During her early days, she has sung several devotional albums on Chottanikarai Bhagavathi. During a reality show, Remya had expressed her wish to sing for films to the the renowned Malayalam music director Sharath. In the year 2011, Sharath had asked Remya to sing a song for the movie "Ivan Megharoopan", a biopic on P. Kunhiraman Nair. Thus for the first time, Remya became a playback singer. Then she had sung for two more Malayalam films, one is "Bachelor Party" and the other one is "Thattathin Marayathu". Remya had acted in the movie "Bachelor Party". To her luck, all the three songs are quite popular in Kerala.

The songs sung by Remya for Malayalam films are listed below.

In the year 2011, she sang the song "Aande londe nere kannile..." for the film "Ivan Megharoopan". It is a folk song which became very popular. She has personally sung this song in the streets of Kochi to popularize the song and the film. She made a cameo appearance in this movie as well.


In the year 2012, she sang the song "Vijana surabhi vadikayil..." for the movie "Bachelor Party". She has also acted/danced during this song scene and it was a semi item number.


Again in the year 2012, she sang a song for the super-hit movie "Thattathin Marayathu". It was a romantic song "Muthuchippi poloru kathinullill vannoru kinnaaram...". Isha Talwar and Nivin Pauly acted during this song scene.
Awards and Achievements

Remya Nambeesan, the talented actor and playback singer has received couple of awards for her performances. The year 2011 was a blessed year for her and she had received three awards in that year. The awards are listed below.

Guidance Chalachitra Award for Best Supporting Actress - For the movies "Traffic" and "Chaappa Kurish".


Vanitha Film Award for Best Actress - For the movie "Chaappa Kurish".


Vayalar Rama Varma Chalachitra Award for Best Actress - For the movies "Traffic" and "Chaappa Kurish".