Radhika Malayalam Actress - Profile and Biography

The profile and biography of the Malayalam actress Radhika is given below. She is popular through the East Coast Albums and through the movie "Classmates". Yes, she is the 'Raziya' in "Classmates". Are you eager to know more about her likes and career? Then, read the article below, you will find all the information you are searching for.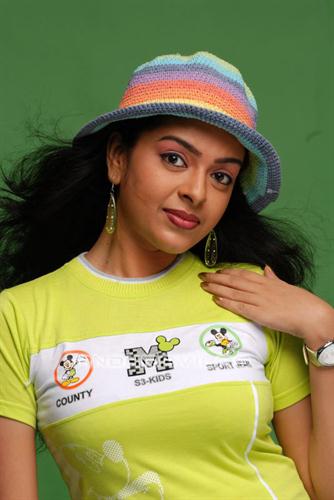 Biogrpahy

Priya Nandini, the beautiful young actress is better known by her stage name Radhika. She hails from Cherthala of Alappuzha district and is born to Sadanandan and Jayasree Sadanandan. Her birthday falls on the 3rd of June. She has a elder brother, Arun who is working in Dubai, UAE. Music, movies and painting are her interests. Now she stays with her parents and her favorite dish is 'Avial'. Radhika has appeared in a lot of albums as well. Some of them are "Maagham" a Malayalam music video by Aashiq Abu released in the year 2006, "Midad" and "Madeed" by East Coast Audio etc. She had appeared in the ads of Malayala Manorama, Modern Silks (Earlier : Modern Dress World) and for many other brands as well.


Filmography

Radhika entered the film industry in the year 1992 as a child artist through the movie "Vietnam Colony", directed by Siddique-Lal. She appeared as the niece of Mohanlal, in a small role. After this film she took a long break to concentrate on her studies. Then she came up with the Rajasenan movie "Darling Darling" in 2000. Radhika then acted as 'Ammukutty' in the movie "Sharja To Sharja", directed by Venugopan and as 'Aswathi' in the movie "One Man Show", directed by Shafi in the year 2001. "War and Love", directed by Vinayan was her only movie in 2003. In all these movies Radhika played supporting roles, hence was not very much noted by the Kerala viewers.

In the year 2005, Radhika appeared in a film "Daivanamathil", directed by Jayaraaj. But her actual career started in 2006 through the Lal Jose film "Classmates". Even though Kavya Madhavan appeared in the female lead role, Radhika too had an equally important role as the character "Raziya". This movie was indeed a turning point in the life of Radhika as from then she was known as Raziya rather than Radhika. Raziya is in love with Murali (Narain). More than the movie, a song from this movie "Ente Khalbile..." sung by Vineeth Sreenivasan was popular. The song was about and for Raziya, Radhika had made this portion very beautiful. This has really helped her a lot in her career life.

In 2007, Radhika appeared in a Malayalam movie "Changathipoocha", directed by debutant director S. P. Mahesh. This movie features Jayasurya, Radhika and Ramya Nambeeshan in the lead roles. Radhika gave life to the character 'Sreedevi', daughter of Raman Nair (Jagathy Sreekumar). In the same year she appeared in two more Malayalam films, as 'Nalini' in the movie "Mission 90 Days", directed by Major Ravi and as 'Archana Shankar' in the film "Nasrani", directed by Joshy.

Radhika's next film was "One Way Ticket", directed by Bipin Prabhakar. In this movie she appeared as 'Sajira', Jahangir aka Kunchappu's (Prithviraj) uncle's daughter. The movie did not have much takers but however Radhika did her part well. Further she got a chance in the Kamal film "Minnaminnikoottam" as 'Kalyani'. The movie features Narain (Abhilash), Meera Jasmine (Charulatha), Indrajith (Sidhaarth), Jayasurya (Manikunju), Roma (Rosemary), Samvrutha (Mumtaz), Anoop Chandran (Partha Saradhi) and Radhika (Kalyani) in the lead roles.

Radhika also played a role in the movie Twenty : 20, directed by Joshi. The movie which was referred to as the "mother of all multi-starrers", had almost all artists in Malayalam film industry. The movie had record breaking collection and each one of the artist did better than the other. In 2009, Radhika appeared in the movie "Daddy Cool", directed by debutant director Aashiq Abu. In this hit movie, she appeared as Annie's (Richa Pallod) sister. "In Ghost House Inn" directed by Lal, "Kudumbasree Travels" directed by Kiran and "Cobra" directed by Lal are her other movies. She appeared in double role in the movie "In Ghost House Inn" and had put forward excellent performances as a ghost.

"Annum Innum Ennum", directed by Rajesh Nair is her latest release. Jishnu and Radhika plays the lead roles where Jishnu appears as 'Sridhar' and Radhika appears as 'Anjana Sridhar'. This movie revolves around a young married couple and their relationship. Both of them have done good performances in this movie. Radhika was lucky enough to work with most of the prominent directors in Malayalam film industry. Hope she could shine in her future films as well.