Fahad Fazil Malayalam Actor - Profile and Biography

The profile and biography of the Malayalam actor Fahad Fazil is given below. Fahad, who was also known as 'Shanu', is the son of the well known director Fazil. His first film was directed by his father himself. Then after a few years Fahad came back to the film industry again. Read below to know more about him.


Fahad Fazil – Personal Life

Fahad is a young talented actor in Malayalam Film Industry. He is the son of the famous South Indian Director Fazil. Fahad was born on 8th August 1984 in Alapuzha, Kerala. Fahad completed his school level from Choice School, Thripunitara and Lawerance School, Lovedale, Ooty. Then he entered into engineering but he droped it and then he joined to take a B.Com degree from Sanatana Dharma College, Alappuzha and after this Fahad took M.A. Philosphy from University of Miami.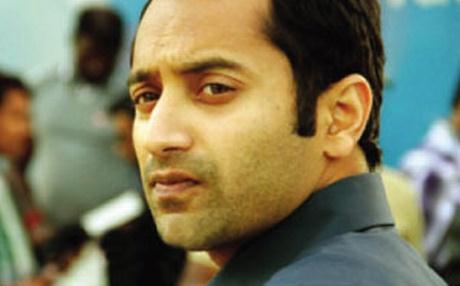 Fahad Fazil – Career Life

Fahad's debut film was 'Kaiyethum Doorath'. It is a romantic film released in the year 2002. This film was written, produced and directed by his father, Fazil. In this film his character was 'Sachin Madhavan' and his heroine was Nikita Thukral, as the character of ' Sushama'. Through this film he got the opportunity to act with eminent artists such as Mammooty, Siddique, Janardhanan, Rajan. P. Dev, Cochin Haneefa, Harisree Ashokan, Augustine, K.P.A.C. Lalitha, Revathy etc. This film was a tragedy to the whole team who coordinated in all areas to make it. The viewers thought that Fahad can't become a good actor but later on he proved that he is a good actor through his other movies. Fahad chose his name as 'Shanu' for the screen but after the failure of his first film he changed it again to his birth name Fahad itself.

In 2010 this new face came into the big screen through the film 'Kerala Cafe' produced by the well known director Ranjith. 'Kerala Cafe' is a film that has created a new milestone in the Malayalam Film Industry which was released on 29th October 2009. This film was conceived by a group of ten directors, ten cinematographers, ten musicians, ten editors and ten art directors. Also all the top Malayalam film actors and actress have joined in the creation of this great film. This was a big opportunity for Fahad. Ranjith had requested to director Uday Ananthan to cast Fahad in his 'Mrityunjayam', one of the ten short films. In this film Fahad acted in the role of a journalist.



In 2010 he acted in four other films. Fahad played a supporting role in 'Pramani', released on 26th March 2010. This film was directed by B. Unnikrishnan. Then he acted in a thriller film 'Cocktail' edited and directed by Arun Kumar. In this film Fahad acted as a business head, even though the role was very short, his presentation got good feedback from audience. Next, he acted in a film 'Tournament', written, produced and directed by Lal. This film was a flop at the box office. Then Fahad appeared as himself In the film 'Best of Luck' directed by M.A Nishad.

In 2011 Fahad got a break in his acting career through the film 'Chappa Kurishu' a thriller directed by Sameer Thahir. In this film Fahad gave life to 'Arjun', a womanizer and the head of a construction business. Vineeth Sreenivasan, Ramya Nambeesan, Roma and Nivetha are the others who acted in the lead roles. Next he acted in the film 'Akam', written and directed by Shalini Usha Nair. In this film Fahad acted in the role of a young architect, Srinivas. Then he appeared as a land broker in the film 'Indian Rupee' directed by Ranjith.

In the year 2012 he acted in the role of Alex Samuel in the film 'Padmasree Bharat Dr. Saroj Kumar', directed by Sajin Raaghavan. After that in the movie '22 Female Kottayam' also known as 22FK released on 13th April 2012. This film was directed by Aashiq Abu. In this film Fahad acted as Cyril C. Mathew, who is from the travel consultancy agency working towards setting visa. Prathap Pothan and Rima Kallingal also acted in the lead roles. 22FK was ranked No 4 among the Top 10 Malayalam Movies of 2012. Next to this he acted in the film 'Diamond Necklace' released on 4th May 2012. This film was directed by Lal Jose starring Sreenivasan, Rohini, Samvritha Sunil, Gauthami Nair, Anusree etc. This film got positive reviews from the viewers and the film was also a super hit at the box office. Then on 18th August 2012 'Friday', a drama thriller was released. This film was directed by Lijin Jose. Fahad gave life to 'Balu' and Ann Augustine was the heroine in this film.

His next film 'Annayum Rasoolum' was released on 4th January 2013. This is a romantic film directed by Rajeev Ravi. The film revolves around the relationship between a young Muslim taxi driver and a Christian girl in Cochi. Fahad appeared as 'Rasool' and Andrea Jeremiah as 'Anna' in this film. Then he acted in a romantic – comedy film 'Natholi Oru Cheriya Meenalla' directed by V.K. Prakash. In this film he gave life to 'Preman and Narendran' and this is the first film where Fahad appears in double role.

Up Coming Movies of Fahad Fazil

'Amen' is a Malayalam romantic musical film Directed by Lijo Jose Pellissery. Fahad, Indrajith, Swati Reddy and Natasha Sahgal are appearing in the lead roles in this film. He is also appearing in the film 'Red Wine', directed by debutant Salaam Bapu. The estimated release date of this film is on 22nd March 2013. Next he acted in a Lal Jose film 'Emmanuel' and this film will be released on 12th April 2013. 'Red Carpet', directed by Senthil and 'Olipporu', directed by A.V. Sasidaran are his other upcoming releases.


Awards

Even though the first film of Fahad was a failure, he had proved himself through his other movies. The people of Kerala did accept him and his talents. Their recognition was given to him in the form of awards.

2011 : Kerala State Film Award for Second Best Actor (Akam, Chappa Kurishu)


2012 : Asiavision Movie Award for Performer of the year (22 Female Kottayam)


2012 : Asianet Film Award for Youth Icon of the Year (22 Female Kottayam, Diamond Necklace, Friday)