Honey Rose(Dhwani) Malayalam Actress - Profile and Biography

Honey Rose(Dhwani)malayalam actress profile and biography is given below. You may be wondering who Honey is? But, I am sure you remember Dhwani of "Trivandrum Lodge". Yes, the actual name of Dhwani is Honey Rose. She is a popular artist now in Telugu, Tamil and Malayalam film industry. Read the below article to know more about her.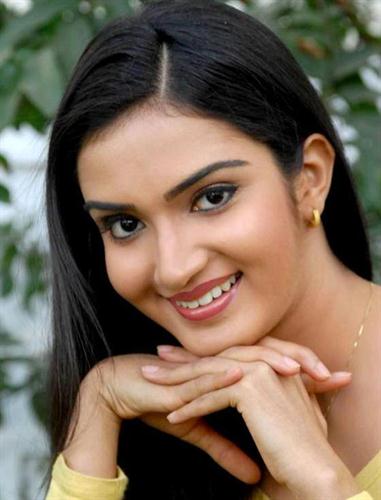 Biography

Honey Rose Varghese also known as Dhwani is a South Indian film actress. She hails from Thodupuzha of Idukki district and is born to Varkey and Rosily in the year 1991. 'Ponnu' is her nick name and dancing is her hobby. This hobby of her's has helped her a lot in her career as an artist. Honey Rose has so far acted in Tamil, Telugu and Malayalam films.


Filmography

Honey Rose Varghese has entered the film industry in the year 2005 through the Malayalam film "Boy Friend", directed by Vinayan. In this film she appeared in a supporting role as Rameshan's (Manikuttan) friend. In the year 2006, she acted in her debut Telugu film "Ee Varsham Sakshiga" directed by Naaga Bhushan. Soon after this film, in 2007, she did her first Tamil film "Mudhal Kanave", directed by C. Balamurugan. In this film Honey played the female lead role as the character 'Jennifer'.

"Aalayam", released in 2008 was her second Telugu film. This film was directed by Mutyala Subbaiah and Sivaji was the hero. In this movie too Honey played the female lead role. Her outstanding performances has given her many more chances in the Tamil, Telugu and Malayalam movies. A shaji Kailas film "Sound of Boot" starring Suresh Gopi, Bala, Honey Rose and Murali was her second Malayalam film. In this film Honey plays a role opposite Bala. Honey, who appears as Meera Nambiar will be taken to Holiday Home tourist resort by Rahul Krishna (Bala). The next day Meera Nambiar will be found dead, actually it is a murder. Thus the story is progressing.

Honey Rose's second Tamil film was released in the year 2011. The movie is "Singam Puli", directed by Sai Ramani. The film features Jiiva, Divya Spandana and Honey Rose in the lead roles. Jiiva appears in double role and both the heroines play opposite him. Honey had put forward remarkable performance in this movie too. In the year 2011, she did a Malayalam movie "Uppukandam Brothers Back in Action" as well. The movie was directed by T. S. Suresh Babu under the banner of Vismaya Studios. Srikanth, the Tamil actor and Honey Rose plays the male and female lead roles respectively.

The movie "Ajantha" is another film which gave lot of opportunities to Honey Rose. This film was directed by Thiruma Valavan and was released in four languages, Malayalam, Kannada, Telugu and Tamil at the same time. The year 2012 was indeed a lucky year for Honey. Soon after "Ajantha", she did a movie "Trivandrum Lodge" in Malayalam. This movie was directed by V. K. Prakash. In this film Honey appears as 'Dhwani Nambiar', a writer. Dhwani is divorced and loves freedom in life. She comes to Trivandrum Lodge to write a novel and there she fells in love with Abdu (Jayasurya). The film was written by Anoop Menon and was well accepted at the box-office. After this film, Honey is better known as Dhwani among Malayali viewers.

"Mallukattu" a Tamil film, "Pithavinum Puthranum Parishudhatmavinum" a Malayalam film, "Hotel California" another Malayalam movie are some of her upcoming releases. In the film "Hotel California", Honey Rose appears as a Television actress. This film is written by Anoop Menon and is directed by Aji John. Again Jayasurya - Anoop Menon meets through this movie and hence we can wait for wonders. In an interview, Honey Rose has commented that she would like to do meaningful films rather than appearing in two to three films and then disappearing one fine day.