Lena Abhilash Malayalam Actress - Profile and Biography

Lena Abhilash malayalam actress profile and biography is given below. Lena, the tall girl who has started acting in 1998 is now popular through serials, films, albums, ads and so on. She is a bold actress who has handled almost all kind of roles very well. In the below article I have mentioned about her personal life and a glimpse of her life in acting industry.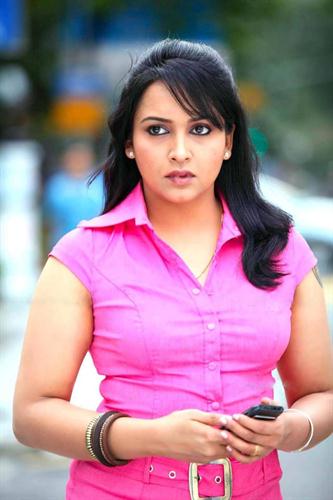 Biography

The bold and beautiful actress Lena Abhilash is a gifted actress. She is seen everywhere, in ads, albums, serials and in movies. She has done many contrasting roles as well and have proved many times that any role can better suit her. That is the most important quality an artist needs. Lena is a post-graduate in clinical psychology, and has worked as a clinical psychologist in Mumbai. After that she quit her job and got involved into full-time acting. That was a wise choice indeed or else we would have missed such a talented actress. Lena has also acted in the album "Pranayam".

Lena got married to her childhood love, Abhilash Kumar. In an interview she had said that they where in love from school time onwards. Abhilash was working as an Assistant manager in a company based in Bangalore, but recently he gave up that job and had assisted the director Aashiq Abu. Now the assistant director has turned a writer through the Malayalam film "22 Female Kottayam". This film is rated as the top 4th film among the Malayalam movies of 2012. Lena is very much thrilled and excited at this successful venture of her husband.


Lena, a serial actress

The housewives in Kerala may be familiar with Lena, the serial actress who boldly handles any character given to her. Yes, she is quite a popular serial artist who has appeared in almost all the major Malayalam channels. The serials acted by Lena are listed below.

"Omanathinkal Pakshi", telecasted in Asianet. It was a super hit serial and Lena appeared as 'Jancy', a girl who delivered before marriage.


"Thadangal Palayam", telecasted in Asianet. This serial was produced by Swathi Bhaskaran, the cast includes Anoop, Rajeev, Renjini Menon and Lena.


"Malayogam", telecatsed in Asianet. In this serial Lena appears as 'Revathi', who is an orphan and is taken care by her uncle who is interested in her wealth. Revathi is then married to a guy who is twice her age. Her struggles there after is portrayed in this serial.


"Aranazhika Neram", by Parappuram telecasted in Amrita TV. Lena has received an award for her outstanding performance in this movie, also the serial has won Kerala Sahithya Academy Award.


"Ohari", was another notable serial of her's telecasted in Amrita TV.


"Pattukalude Pattu", a Sreekumaran Thambi serial telecasted in Surya TV. In this serial, Lena appears as a bold police officer who always stands for the right and who has certain problems in her family. The singer Vidhu Prathap has also acted in this serial.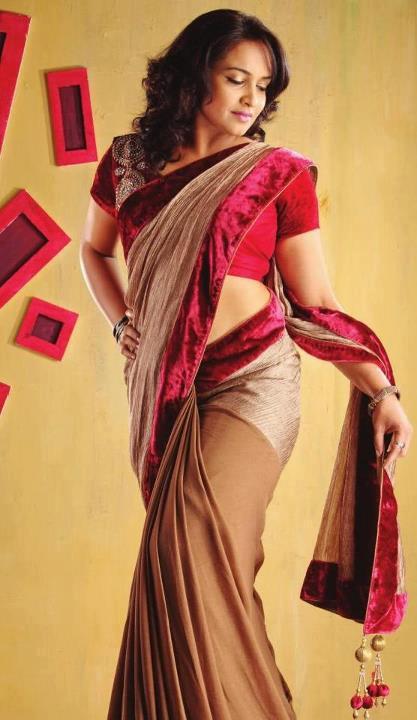 Lena, as a film actress

Lena entered the big screen in the year 1998 through the Malayalam film "Sneham", directed by Jayaraj. She was 'Ammu' in this movie. Then she appeared in the art film "Karunam" (1999), directed by Jayaraj. In the year 2000, Lena acted in the movies "Indriyam", "A Slender Smile", "Devadoothan", "Kochu Kochu Santhoshangal", "Summer Palace", "Varnakkazchchakal", "Oru Cheru Punchiri" and in "Shantham" another award film. It was really a blessed year for her even though she did not get any lead roles.

Lena appeared as 'Manikutty' in the movie "Randam Bhavam", directed by Lal Jose. In this film Suresh Gopi appeared in double role and Lena was the heroine of one of the Suresh Gopi's character. She had put forward excellent acting as a typical village girl. In the year 2004, she did the movie "Koottu". Then in the movie "Big B", she appeared as Selina opposite Manoj K Jayan. De Ingottu Nokkiye, Robin Hood, Thirunakkara Perumal, Daddy Cool, Bhagavan, 2 Harihar Nagar, Kanyakumari Express, Kaaryasthan, Cocktail, Raama Raavanan, In Ghost House Inn, April Fool, Athe Mazha Athe Veyil, Killadi Raman, Snehaveedu, Ulakam Chuttum Valiban, Khaddama etc are some of her other movies.

Another notable character of Lena is 'Shruthi' in the movie "Traffic", directed by Rajesh Pillai. Lena plays opposite Rahman (Sidharth), a superstar. Shruthi's kid had some health problems and Lena had done her part very well as the mother of the sick child. The delivery of dialogues by her is appreciative. Lena got an award for her tremendous performance in this movie. There after Lena appeared as Fathima Abdul Razaq in the super-hit movie "Ustad Hotel". She also got the opportunity to be a part of the superhits of the year "Bachelor Party", "Spirit" etc.

Doctor Innocent Aanu, MLA Mani: Patham Classum Gusthiyum, Orange, Ee Adutha Kaalathu, Asuravithu, Naughty Professor, Chapters, Matinee etc are the other films she did after the superhits. In the 2012 film "Bavuttiyude Namathil", directed by G. S. Vijayan, Lena made a cameo appearance. Her latest release is "David and Goliath", directed by Rajeev Nath. Lena gave life to the supporting character 'Jaynamma', through this movie. Aaru Sundarikalude Kadha, Left Right Left etc are her upcoming films.


Awards and Achievements

This super bold, young actress did receive few appreciations in the form of awards for her excellent performances. More than that she was able to win the heart of the viewers, which will definitely fetch her more awards. The awards received by her so far are listed below.

Kerala State TV Award for Best Actress in 2008 - For the serial "AranaZhika Neram" (Telecasted in Amrita TV).


Filmfare Award for Best Supporting Actress in Malayalam in the year 2011 - For the movie Traffic.