Sarayu Mohan Malayalam Actress - Profile and Biography

Sarayu Mohan Malayalam actress profile and biography is given below. Sarayu, who hails from Ernakulam is a trained dancer and that skill of her's has helped her a lot in her career as well. Currently she has appeared in Malayalam and Tamil films and has signed contract with Telugu films as well. Read the below article to know more about her.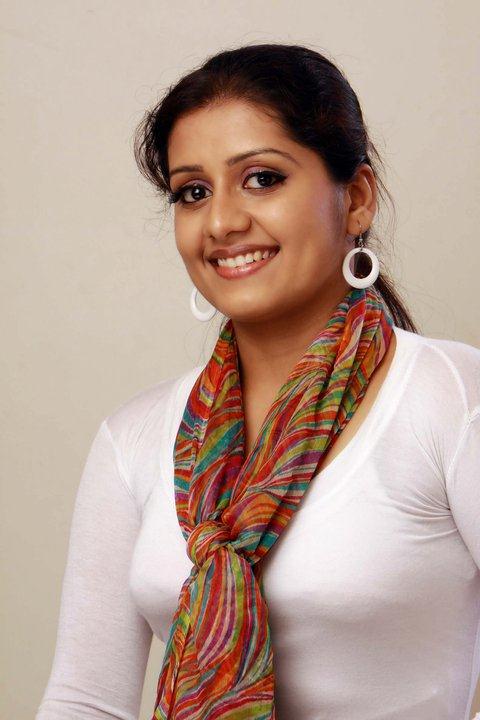 Biography

Sarayu Mohan, the South Indian film actress hails from Thripunithura of Ernakulam district, Kerala. She was born on 19th July 1990 and is the only child of her parents. She is called by the name 'Ammu'. Sarayu completed her schooling in Ernakulam itself. After that she has done graduation in Literature (B.A) from Maharajas College, Ernakulam. Currently she is pursuing a post graduate degree in Literature (M.A) from Annamalai University. Apart from studies, Sarayu is a trained dancer too. She has acted in certain musical albums such as 'Sooryakanthi', 'Kungumam' etc.


Filmography

Like most of the artists, Sarayu too started her career by doing minor supporting roles. "Chakkara Muthu", directed by Lohithadas was her debut film. In this film which was released in the year 2006, Sarayu appeared as Saikumar's daughter. She did a minor role in the film "Veruthe Oru Bharya" too. In the year 2009, Sarayu appeared in the lead role through the movie "Kappal Muthalaali", directed by Thaha. In this movie she appears as 'Radhika' opposite Ramesh Pisharody (Bhoominathan). The movie is all about how unexpected things can change the lie of a person. Sarayu had put forward fantastic performances in this movie.

Sarayu's debut Tamil film was "Kadhalukk Maranamillai", released in the year 2009. The film was directed by C.Balaji starring Theja, Meera Nandan, Madalasa, Suhasini Manirathnam, Sarayu, Saranraj, Ganja Karuppu etc. Her next film in Malayalam was "Chekavar", directed by Sajeevan. In this movie Indrajith, Kalabhavan Mani, Sarayu and Samvrutha Sunil appears in the lead roles. The talented Sarayu, then got the opportunity to appear in the movie "Nizhal", directed by Santhosh Kumar. Here, Jagan and Sarayu appeared in the lead roles. "Sahasram", directed by Dr. Janardhanan was her next film. Sarayu appeared in the lead role as 'Gauri'. This was an above average film where Suresh Gopi and Bala appeared in the male lead roles.

In the movie "Inganeyum Oral" starring Saikumar, Vinu Mohan, Praveena and Sarayu in the lead roles, Sarayu appeared as 'Meera'. "Four Friends", directed by Saji Surendran was her next film. "Kanyakumari Express", "Karayilekku Oru Kadal Dooram" etc are her other movies released in the year 2010. In the 2011 movie "Nadakame Ulakam", directed by Viji Thampi again Vinu Mohan and Sarayu Mohan joined together. In this movie Mukesh and Saranya Mohan also appeared in the lead roles. Sarayu gave life to the character 'Nandana'. The outstanding performances of Sarayu in all these movies is appreciative. She did get more and more opportunities.

Sarayu appeared as 'Vani' in the movie "Naayika", directed by Jayaraj. In this movie she did a supporting role. "Janapriyan", directed by Boban Samuel was her next film. She appeared as 'Revathy' in this film. "Orkut Oru Ormakoot" was the movie in which Sarayu made a special appearance. Then in the movie "Padmasree Bharat Dr. Saroj Kumar", directed by Sajin Raaghavan, Sarayu made a special appearance in a song scene. As she is a trained dancer, acting and dancing was not a very difficult task for her. Husbands in Goa, Nidra, Hero, Banking Hours 10 to 4 etc are her other movies. Sarayu belongs to those category of actress who did not get a chance to act along with the superstars of Malayalam film industry, Mohanlal and Mamooty. But she did act with Suresh Gopi in two films.


Upcoming Movies of Sarayu Mohan

The capable actress, Sarayu has a couple of movies in her pocket, yet to be released. Even though she has played the female lead role in some movies, none of her movies where block-busters. May be her upcoming releases may turn out to be huge success. Ameya, Ente Cinema, Actress, Radio, Money Back Policy, Thomson Villa etc are her upcoming Malayalam films. Sarayu, who has so far entered in Tamil and Malayalam film industries, is now stepping into Telugu film industry. Her upcoming Telugu films are Enduko Nachav, Avanthipuram etc. In the film "Thomson Villa", directed by Abin Jacob, Ananya, Hemanth Menon and Sarayu are joining together. In the movie "Ameya", directed by Asharaf Muhammad, again Ananya and Sarayu is meeting together.