Mia George (Gimi George) Malayalam Actress - Profile and Biography

Mia George (Gimi George )malayalam actress profile and biography is given below. Entry into silver screen was an easier task to Mia who was already into modelling. She has appeared in couple of Malayalam movies so far and have got chances to perform as a heroine as well. Read the below article to know more about this upcoming star.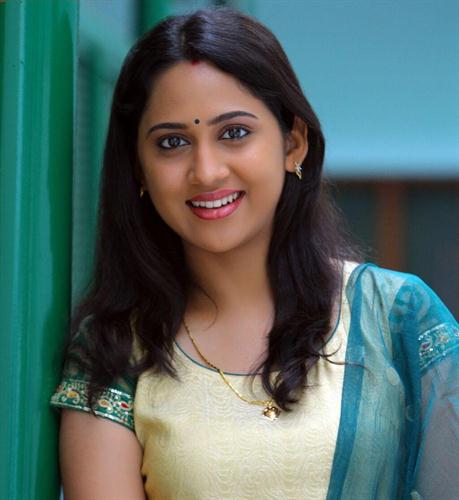 Biography

The South Indian actress Gimi George is better known by her stage name Mia George. She was born in Palai of Kottayam district, Kerala as the youngest daughter of George, an engineer working in Mumbai and Mini. Currently Mia is pursuing a degree in English literature from Alphonsa College, Palai. She is a model too, who was selected as the Kerala Miss Fitness in 2012. This has definitely helped her immensely in her acting career. She has appeared in many ads and have played the lead role in the television serial " Alphonsamma" telecasted in Asianet. Mia entered the film industry in the year 2010 and play a lead role for the first time in 2012.


Filmography

Mia George came into the big screen for the first time through the movie "Oru Small Family", directed by Rajasenan. She did the supporting role as 'Manikutty'. The film was not a success but it did give Mia an entry into the silver screen. Her next film was "Doctor Love", directed by K. Biju. In this film she got a small role as a college student. The film got good responses at the box-office and Mia was lucky to be a part of it. Mia's third film was "Ee Adutha Kaalathu", directed by Arun Kumar Aravind. This movie which was rated among the top ten movies of 2012, gave an opportunity to Mia to appear as 'Shylaja'.

In the year 2012, Mia George got the chance to appear in the female lead role in the Malayalam movie "Ettekaal Second", but the film did not have a commercial release so far. Then she appeared in a lead role in the movie "Chettayees", directed by Shajoon Kariyal. Actually, in this year she was selected as the Kerala Miss Fitness. As an award she was given a cash prize of Rs. 50000.00 and a chance to act in Malayalam movies. At the same the renowned actress Urmila Unni, who was her co artist in the movie "Ettekaal Second" has recommended Mia to the director Shajoon Kariyal. Thus she got the lead role in this movie. In "Chettayees", she gave life to the character 'Merlin', wife of Biju Menon's character. The movie revolves around the eventful New Year Celebrations by five friends. But the film did not have much takers.


Upcoming Movies of Mia George

"6B Paradise" directed by George Varghese, "Red Wine" directed by Salam Bappu, "Nayana" directed by K. N. Sasidharan etc are some of her upcoming releases. Hopefully her old film "Ettekaal Second" will also release this year. "6B Paradise" is a family thriller where Mia plays the female lead role. Miya appears as 'Anna', who leads a happy family life with her husband Abi Abraham Koshi. Once Anna met her old friend Adithyan, a singer during a musical program, the real twist of the movie starts from there. The shooting of this movie is progressing and Mia will definitely put in the best in her to make this film a great success.

"Red Wine" is another most expected family suspense thriller starring Mohanlal with Fahad Fazil and Asif Ali in lead roles. In this movie Mia appears in a supporting role as 'Deepthi'. Mia had signed contract to work for the movie "Nayana" as well . It is a Malayalam family movie Starring Anupam Kher, a Bollywood actor. Prakash Baare and Miya will be playing the lead roles. The shooting of this movie is progressing in Palakkad district.