Amala Paul Malayalam Actress - Profile and Biograhy

The profile and biography of the Malayalam actress Amala Paul is given below. She was earlier known by the name Anakha, which was later changed back to her birth name as she considered it to be a bad luck for her. Amala has so far acted in Tamil, Malayalam and Telugu movies. Read the below article to know more about this talented actress and about her upcoming movies.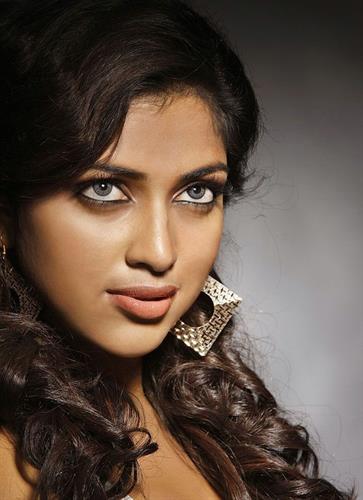 Biography of Amala Paul

Amala Paul, the South Indian actress was born on 26th October 1991 to Paul Varghese and Annice Paul. She hails from Kochi, the metro city of Kerala. She has an elder brother, Abhijit. Amala has completed her Plus Two from government boys HSS, Aluva. She then joined at St. Teresa's College in Kochi, to pursue a degree in BA (Literature). In an interview, she has said that her mother was a singer and her father was into theaters during his college times. But her father was never interested in her taking up acting as her career. Luckily, Amala's brother gave her full support and finally her dad had given her the permission to go ahead with her wish.

Earlier Amala Paul has used 'Anakha' as her stage name but now she is known as Amala Paul itself. It is after the failure of the Tamil movie "Sindhu Samaveli", that she changed her name back to her birth name. Like many other artists, she too started her career by appearing in supporting roles, but later on she had got lead roles especially in Tamil films. Amala Paul has done a couple of Malayalam and Telugu films as well but she is considered to be a leading actress in Tamil film industry.


Filmography of Amala Paul

Amala Paul, who was a model, started acting in the year 2009. Her debut movie was a Malayalam film "Neelathamara", directed by the veteran director Lal Jose. In this movie Amala gave life to the character 'Beena'. It was just a supporting character but Amala was quite lucky to start off with a Lal Jose movie. Her next film was "Veerasekaran", directed by Sathish Kumar. It was her debut Tamil film released on 5th March 2010. In this movie Amala played the female lead role by appearing as the character 'Sugandhi'. It was actually not at all a bad start for her in Kollywood as from then on she had always got many offers from Tamil film industry.

Amala did two more Tamil films in the year 2010. "Sindhu Samaveli", directed by Samy and "Mynaa" directed by Prabu Solomo are the two movies. In Sindhu Samavel, a Tamil drama, Amala Paul, Harish Kalyan and Ghajini appeared in the lead roles. She appeared as Sundari, classmate of Anbu (Harish Kalyan). Sunadri is very poor in studies and have failed couple of times that is how she became in the same class as Anbu, who is younger to her. Finally they got married and after a month Anbu has to leave the house for a training program, Sundari and his dad is left alone at home and thus the story progresses. In this movie Amala got a controversial character and after the release of this movie, she did receive critical acclaim for her performance even though the movie was a failure.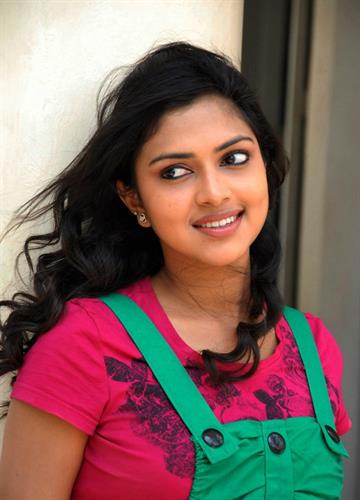 Amala actually became noticed by the Tamil viewers after the release of the movie "Mynaa", directed by Prabu Solomon. In this movie the name of her character too was 'Myna' itself. Amala was able to put forward outstanding performances in this movie and she did receive Vijay Award for the same. She was even nominated for Filmfare Award for Best Actress and for Vijay Award for Best Actress. In this movie she plays a character opposite Vidharth.

Amala's first film in the year 2011 was a Malayalam film "Ithu Nammude Katha", directed by the debutant director Rajesh Kannankara. Asif Ali, Nishan, Abhishek, Vineeth Kumar, Ananya, Amala Paul and Nimisha appeared in the lead roles in this movie. Her next film was "Vikadakavi", a comedy film directed by G. Krishnan. In this movie Amala appeared in the female lead role as Kavitha. In the same year she has got a chance to act in the Tamil film "Deiva Thirumagal", directed by A. L. Vijay. In this movie, she appeared as Shwetha Rajendran and have received critical acclaim for her performances. She was even nominated for Filmfare Award for Best Supporting Actress. In the same year she did her debut Telugu film "Bejawada", directed by Vivek Krishna. Amala appeared in the lead role as Geethanjali, daughter of a policeman, Adi Vishnu (Ahuti Prasad). She did perform well as Geethanjali. Vettai, Kadhalil Sodhappuvadhu Yeppadi, Love Failure, Muppozhudhum Un Karpanaigal, Akasathinte Niram, Run Baby Run, Naayak etc are her other movies.


Upcoming Movies of Amala Paul

Amala Paul is now a busy actress and a leading Tamil actress. "Iddarammayilatho", a Telugu film directed by Puri Jagannadh is one of her upcoming movie starring Allu Arjun, Amala Paul and Catherine Tresa in the lead roles. "Nimirndhu Nil", a Tamil film directed by Samuthirakani; "Janda Pai Kapiraju", a Telugu film directed by Samuthirakani; "Thalaivaa", another Tamil film directed by A. L. Vijay are some of Amala's upcoming releases. Even though she is a Keralite by birth, now she has lot of opportunities in Tamil and Telugu when compared to Malayalam. Lets hope to see her in the upcoming Malayalam films as well.