Ratheesh Vegha Malayalam Music Director - Profile and Biography

The profile and biography of the Malayalam music director Ratheesh Vegha is given below. You may not know him, but his sound tracks are quite popular. The tracks in the musical album "Café Love", "Neeyam Thanalinu Tahzhe…", "Mazhaneer Thullikal…", "Attumanal Payayil..." etc are some among them. Yes. now you got him right? Read the below article to know more about his personal life and career life.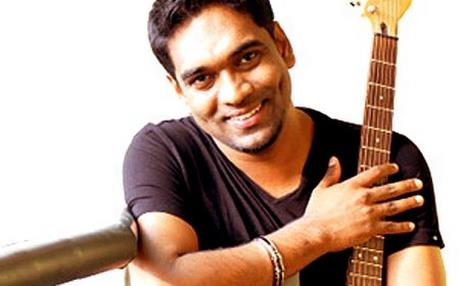 Introduction

Ratheesh Menon, who is better known by his stage name Ratheesh Vega, is an upcoming talent in Malayalam film industry. He is a composer, a singer, a keyboard programmer and a music director too. Ratheesh, hails from Palakkad district, Kerala. He is married to Dr. Anu Ratheesh Vega and they are blessed with a son, Nadhin Ratheesh Vega. Ratheesh has entered the film industry in the year 2010. Since then he has proved that any genre of music can be better handled by him. That might be the reason for his success. Ratheesh has done his graduation in music from Madras University. He then completed a short course on sound engineering. His greatest ambition was to become a Carnatic vocalist and he is still learning music from Thrissur R. Vaidyanatha Bhagavathar. Currently Ratheesh is settled in Thrissur.

Ratheesh Vegha's entry into music direction was through the television program "Music Talks" telecasted in the popular channel Asianet TV. While he was doing this show, he met the renowned music director and programmer Gopi Sunder. It was Gopi Sunder who told Ratheesh that he can try his luck on music direction too and he introduces Vegha to many popular people in the music field. But none of this made his entry into film field smooth. He then started off with jingles and have done jingle for many popular brands such as Kalyan Silks, Josco, MCR, Joy Alukkas etc. Ratheesh Vegha has won the Pepper Award for his striking jingles in the year 2010.

Ratheesh Vegha has worked for lot of albums as well. These days musical albums and its songs become quite popular as film songs, this has paved his way to film industry. Some of his hit musical albums are 'Cafe Love', 'Njanum Ente Ayyappa' etc. The Ayappa devotional songs was created in an unique manner, quite differently from its types. It was priced at seven dollars and sold around 5,000 copies. In an interviews Ratheesh has commented that it was 'Café Love' (Sathyam Audios) that gave him his film break. This album had both melodious song as well as trendy pop-styled ones. 'Ormayil…', 'Nestle coffee…' etc are some songs from this album.


Filmography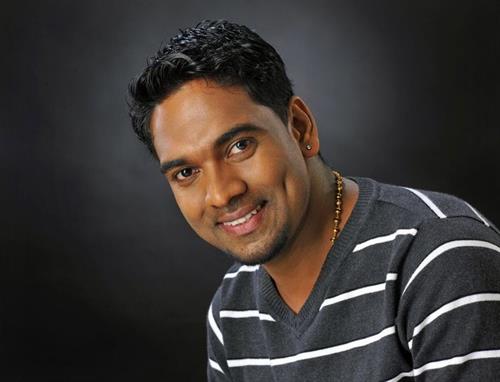 Ratheesh's entry into film industry is very much related with his musical album "Café Love". One of his friends, who has heard this musical album has introduced him to Milan Jaleel, a producer. He immediately offered a chance to Ratheesh Vegha as his musical compositions in the musical album was awesome. Thus Ratheesh Vegha got involved in the 2010 movie "Cocktail", directed by Arun Kumar. The hit song of this movie, "Neeyam Thanalinu Tahzhe…" was directed by Ratheesh. This sound track was handled by Vijay Yesudas and Thulasi Yatheendran. Milan Jaleel, who was impressed by Ratheesh's contribution has again called him for one of his another movie "Again Kasargod Khader Bhai" released in the same year. In the year 2011, Ratheesh Vegha got a chance in the Malayalam movie "Beautiful", written by Anoop Menon. He had composed four songs in this movie and all those had great feel in it. "Mazhaneer Thullikal…" and "Moovanthiyaay…" are the two songs from this movie which was widely accepted by the audience. He has even received couple of awards for his great work in this movie.

Ratheesh then got a chance in the movie "Mullassery Madhavan Kutty Nemom P. O.", directed by Kumar Nanda. He has then tuned the sound tracks for the movie "Namukku Parkkan", directed by Aji John. Ratheesh's next venture was "Run Babby Run", under the direction of the renowned director Joshiy. It was again a project of Milan Jaleel. He has given life to the songs with lyrics penned by Rafeeq Ahmed. One of the song was even sung by the superstar Mohanlal himself. "Attumanal Payayil..." from this film was a great hit. Ratheesh's next film "Poppins" also gave him a chance to shine. He has composed all the songs in this movie as well. One of the song, has been sung by Nithya Menon, the Malayalam actress.

Ratheesh Vegha is lucky enough to get another chance where the popular artist Kavya Madhavan has sung for his composition in the movie "Matinee". In an interview, Ratheesh has said that it is not him who is insisting to have celebrities sing the songs, instead it is the directors who want such a change, may be because they think, that way the song can influence the public. In the year 2013, two of his movies are released so far. The first one is "Lokpal", directed by Joshiy starring Mohanlal. The second movie is "David and Goliath", directed by Rajeev Nath. "Lucky Star", "Ladies and Gentleman" etc are his upcoming releases.


Awards and Achievements

The upcoming music director Ratheesh Vegha has proved himself through a couple of movies. We are lucky enough to have a music director like him who can easily tune songs in the classical and western way. Ratheesh did receive appreciations for the efforts taken by him. Some of the awards received by him are listed below.

Best Music Director Award from The Kochi Times Film Award in the year 2011 for the movie "Beautiful".


Best Music Director Award from Mirchi Music Awards South in the year 2011 for the film "Beautiful".


The award for the Best Music Director from the Film Guidance Society of Kerala Film Awards.


Pepper Award for his striking jingles in the year 2010