Sanusha Malayalam Actress - Profile and Biography

The profile and biography of the young Malayalam actress Sanusha Santhosh is given below. She is not at all new to the Malayali viewers as she is quite familiar through various Television channels and films as Baby Sanusha from a very young age. Now she is all grown up and is taking up lead roles in movies. Lets know more about this talented girl from the below article.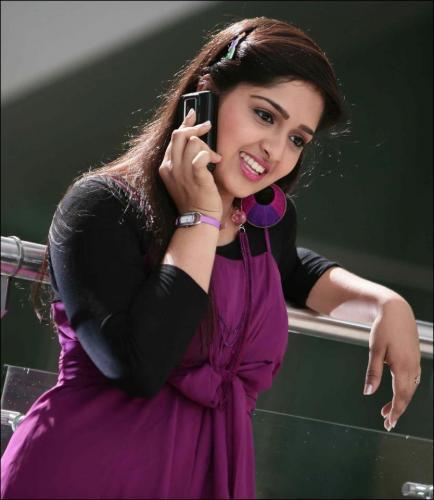 Biography of Sanusha

Sanusha Santhosh might be better known to us as Baby Sanusha, a child artist. She can no longer be grouped under the category of child artist as now she is grown up and is appearing in lead roles. Sanusha Santhosh hails from Neeleswaram, a northern region of Kerala. She was born on 3rd November 1994 to Mr. Santhosh and Mrs. Usha Santhosh. She is called by the pet name 'Ammu' by her parents and relatives. She has a younger brother by the name Anoop. Sanusha has anchored for children's programs in TV channels and has also appeared in TV serials. Like any other artists she also has got the opportunity to inaugurate various shops and complexes.


Filmography of Sanusha

Sanusha entered the film industry as Baby Sanusha , a child artist. Her first film was "Kallu Kondoru Pennu", a Malayalam movie under the direction of Shyamaprasad. Her next movie was "Dada Sahib", directed by Vinayan. In this movie she appeared as 'Aiysha'. Even though she was not very popular during that time, you may remember the song "Dada sahib Varunne Vazhimari...". The little girl appearing in this song scene is none other than the young lady Sanusha. In the year 2011, Sanusha appeared as 'Gayathri' in the comedy film "Ee Parakkum Thalika", directed by Taha. Nitya Das appeared as 'Gayathri', the heroine in this movie and Sanusha has appeared in the childhood roles of Gayathri.

Sanusha Santhosh then appeared in the Malayalam movie "Karumadikuttan", directed by Vinayan. In the same year, she got an entry into Tamil film industry through the movie "Kasi", under the direction of Vinayan itself. Then she appeared in the Malayalam movie "Kanmashi", "Meesa Madhavan", "Ente Veedu Appuvinteyum", "Manjupoloru Penkutti" etc. In 2002, Sanusha appeared as 'Radha' in the Tamil film "Sundara Travels", directed by Taha. This movie was the remake of the Malayalam movie "Ee Parakkum Thalika" and the character 'Gayathri' was renamed as 'Radha' in the Tamil version.

2004 was a lucky year for Sanusha as she got to appear in the Malayalam movie "Kaazhcha", directed by the renowned director Blessy. Sanusha gave life to the character 'Ambily', daughter of Madhavan (Mammootty) and Lakshmi (Padmapriya). Actually it was in this movie, Sanusha got a prominent role for the first time even though as a child. She did perform well and the Malayali viewers across the globe has accepted her wholeheartedly. Sanusha received the Kerala State Film Award for the Best Child Artist for her outstanding performance in the movie "Kaazhcha". In the same year she was blessed with another Malayalam movie "Soumyam", where she could prove her talents once again. Sanusha was awarded the Kerala State Film Award for the Best Child Artist for her performance in this movie as well.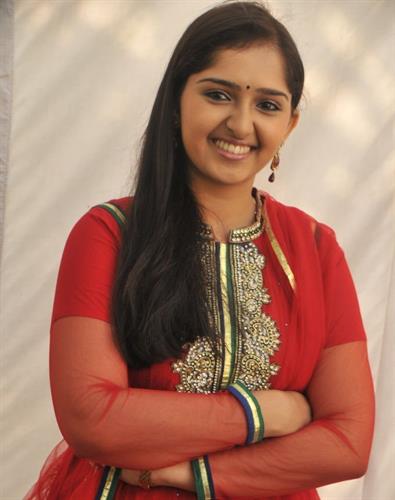 Sanusha's next film was "Maampazhakkaalam", yet another movie in which Sanusha had a good role to play. The film was directed by Joshi starring Shobhana and Mohanlal in the lead roles. In the year 2006, Sanusha appeared in her debut Telugu movie "Bangaram". Further she appeared as a Kashmiri child in the movie "Keerthi Chakra", directed by Major Ravi and as Tomichan's (Indrajith) sister in the movie "Chotta Mumbai", directed by Anwar Rasheed. After that Sanusha appeared in a couple of Tamil movies and she became quite familiar in the Tamil film industry. Bheema, Naalai Namathe, Renigunta. Nandhi, Eththan etc are some among her Tamil films.

It was in the year 2012, Sanusha Santhosh appeared in the lead role for the first time in a Malayalam movie. The movie was "Mr. Marumakan", directed by Sandhya Mohan. Dileep and Sanusha appeared in the lead roles and Sanusha's character's name was Raja Lakshmi. Raja Lakshmi is the only daughter of Raja Mallika (Khushboo). She is adamant and has not known the value of money in her life. In-short she is a spoiled brat but later she will turn out to be good when Ashok Chakravarthy / Ashok Raj (Dileep) comes into her life. Finally they will unite and the movie has a sweet ending. Sanusha had taken lot of effort to make her debut heroine role excellent and she did achieve success to a great extent. Idiots (Malayalam), Genius (Telugu), Alex Pandian (Tamil) etc are her other movies. Kuttiyum Kolum (Malayalam), Parimala Thiraiyarangam (Tamil) etc are Sanusha's upcoming releases.


Awards and Achievements

Sanusha Santhosh, the actress who grew up as a child artist is obviously familiar with the tips and tricks in acting. It helps her a lot in making her roles perfect. The film industry which has always appreciated the talented artists did open its eyes towards Sanusha as well. She has received two awards so far which is listed below.

Kerala State Film Award for Best Child Artist. (Movie : Kaazhcha)


Kerala State Film Award for Best Child Artist. (Movie : Saumyam)