Dolls Malayalam Movie Review - FDFS Reports from theaters in Kerala

"Dolls" Malayalam movie review and FDFS reports from theaters in Kerala are given below. The movie "Dolls" was released on 15th March 2013 in theaters of Kerala. The movie gained mixed reviews from viewers and can be rated as an average suspense thriller. Read the below article to know more about the cast and about the story line of the movie "Dolls".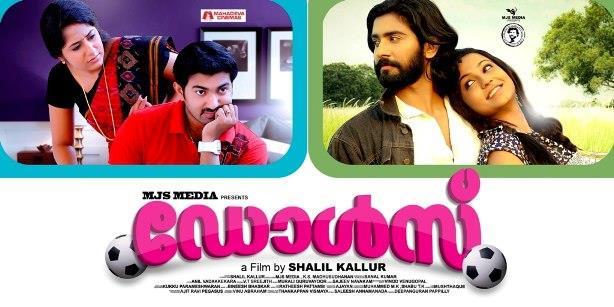 Introduction

"Dolls" is one of the latest Malayalam movie released in Kerala which is directed by the debutant director Shalil Kallur. The movie was released on 15th march 2013 in almost all the theaters in Kerala. John Jacob, Shruthi Nair and Maria John are casted in the lead roles. It is the second grandiose flick from John Jacob after featuring in the movie "Tournament" directed by Lal. Miss Kerala 2011 Runner Ups Shruthi Nair and Maria John are stepping into the limelight of Malayalam film industry through the movie "Dolls".

The script of the movie was penned by the director himself and he has also taken-up the responsibility of production. Sanal Kumar has written the screen play of this latest movie "Dolls". Murali Guruvayoor has tuned the music for the lyrics penned by Sajeev. Apart from the leading stars, Jagannadha Varma, Saddiq, Shanavas, Rudrash, Shenby, Jyothykrishna, Geeta Vijayan, Parvathy, Indrans, Babu Namboothiri, and Kalasala Babu are also casted in other prominent roles. To make this movie more entertaining a couple of fast number songs are also attached to it which are sung by popular singers.


Story line of Malayalam movie "Dolls"

The theme of the movie "Dolls", revolves around the physicians of two generations connected with heritage Vaidyamadam. Long years ago, a Physician of Vaidyamadam had discovered a poison mix which is extremely harmful for human beings. He kept all the details of the poison mix secret as he thought that it can be used for any bad purpose. Dileep, the youngest generation of that Vaidyamadam somehow gets the details about the poison mix and he wants to test it. He is a well known doctor at a hospital in Dubai. He has shared the information about the poison mix with his friends Anoop, Santhosh, Parvathy and with his Professor Ravi. They decided to try this medicine in one person, but when he comes to know the side effects of that medicine he refused to volunteer for the experiment. The story progresses by the actions taken by Dileep in-order to stop the experiment.


"Dolls" Malayalam movie review

The initial report says that the movie has gained positive response from theaters. The director has crafted an average script which is attractive to at least some viewers. The story has started nicely but takes off the direction from the real story line. The budding artists have shown their mettle on silver screen but not up to the mark. Songs of the movie "Dolls" are also attractive with many energetic fast numbers. The choreography is not up to the expectation and will not remain in your mind even for a while. All together let's says that the movie is just a watchable one. But there is no hope for success.

SPK Rating: 5.5/10
SPK Verdict: An average but a watchable movie