Sim - Deepak and Ann Augustine in Deepan's latest flick

"Sim" Malayalam movie preview is given here. This movie, directed by Deepan will feature Deepak and Ann Augustine in the lead roles. Read below to know more about the latest Malayalam movie "Sim", its story line, cast and crew.



Job oriented Digital Marketing Courses in Kerala.
Call +91 8138875600 for details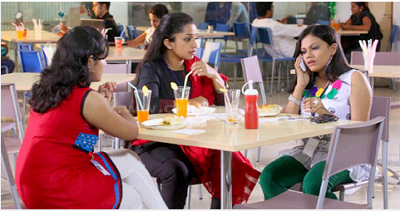 Malayalam movie field is now moving through a blessed path. Many directors have come forward with new and variety subjects which can attract more viewers to the theaters. Here the famous director Deepan comes with another fresh subject in his new movie "Sim". Upcoming Malayalam movie "Sim" will features Ann Augustine and Gangs of Vadakkunnathan fame Deepak in lead roles. Suresh Menon and Satheesh K Shivan have penned the story, script and screen play for the latest movie "Sim". Gopi Sundhar has composed the music for the lyrics written by Santhosh Varma. The latest movie "Sim" is been produced by Roison Vellara under the banner of RR Entertainments. Bharani K Dharan has moved the camera for this upcoming Malayalam movie.


Story of the movie "Sim"

Upcoming Malayalam movie "Sim" portrays the problem faced by a man through his mobile sim card. Seetharamayyan is a real Palakadan Pattar who follows the old customs in his life. He is working at the RTO office. His colleagues teases him by calling him as 1980 as he still lives in 80s. He is not married yet not because of his dislike but due to certain problems in his horoscope. His friends and colleagues compelled him to marry, after that he decided to get married at this late age and gave advertisement in a news paper to search for a bride. He also bought a mobile phone after the enforcement of his friends. He thinks the mobile phone helps him to receive calls about the marriage proposals, but unfortunately he receives calls just asking about Karthik who is the previous user of the Sim. Seetharamayyan feels that the mobile phone is very annoying. Once he receives a call in that mobile which has changed his life. The movie "Sim" is progressing afterwards with funny moments and dramatic incidence.

Manikandan Pattambi has done the role of Seetharamayyan. Dheepak comes in the role of Karthik. Anoop Chandhran, Manraj, Prem Kumar, Praveen, Nandanunni, Kolin, Swapna Menon, Wyga, Soja etc are casted in other prominent roles in the upcoming Malayalam movie "Sim".


Crew behind the movie "Sim"
Banner: RR Entertainments
Director: Dheepan
Story, script and screen play: Suresh Menon and Satheesh K Shivan.
Lyrics: Santhosh Varma
Music: Gopi Sudher
Camera: Bharani Dharan
Art: Jyothish Shankar
Production controller: Jolly John
Costume: Sunil Abraham
Editor: Sanjith

Shooting of the movie "Sim" is progressing at various location across Kerala and will reach theaters in 2013 itself.