Jeena 'basking in power of stardom'

Jeena, a malayalam actress with promising talent is now on cloud nine getting a handful of offers in kitty. After making her entry into the silver screen with Salam Bappu's Red Wine, Jeena will join Jeethu Joseph's Memories followed by a couple more projects under discussion. It is also known that Jeena has been roped in for a few among the 10 ventures launched by Marikar films. SpiderKerala had an exclusive chat with the actress who aims high about her future in the industry.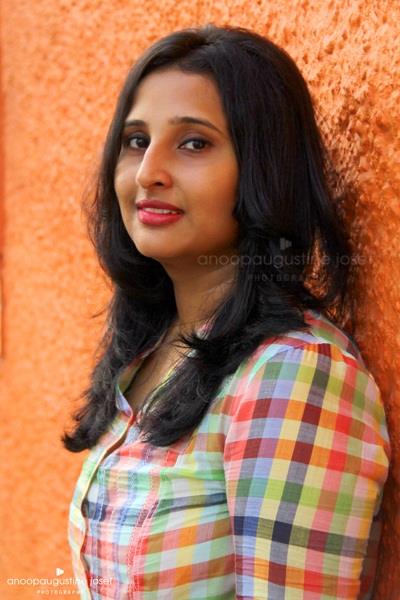 Malayalam movie industry has always stayed as a pillar giving ultimate support to those young talents who really keep a passion over their career. The movie enthusiasts have always encouraged those who keep high flair staying behind or in front of the camera. Adding one more to the line of promising actresses, here come Jeena, a youngster who is gearing up to make her foot strong in the film industry.

Standing high on cloud nine, Jeena shared her acting experience and dreams with SpiderKerala. Born in Pathanamthitta into an Orthodox Christian family to Omana and David Kulathumkal, Jeena had done her schooling in PSVPM HSS School Konni. After completing her graduation from Bangalore, Jeena is currently settled in Ernakulam to give life to her Cinema dreams.

"Yes actually I was working with a film school as public relation officer while I was called to do a role in Red Wine, directed by Salam Bapu. Even my presence in the movie was for a little time as the friend of Fahadh Fazil's girlfriend, it was truly a stepping stone for me to get noticed which gave me more offers." said the actress.

"Being more ambitious about my acting career, I will be doing a powerful character in Jeethu Joseph's upcoming flick 'Memories'. I play the role of Jancy which do have huge scope to show my acting skill." added Jeena.

When asked about her upcoming ventures, Jeena was much excited. "Yes, I am going through a delightful movement donning the heroine in an upcoming project. It is a fiction movie and more details can be shared only after its pooja. Even though getting more offers, I am taking much care in selecting ventures. I am also casted in a couple or more projects launched by Marikar films." said Jeena.

When asked about her charming look and dynamic talk, Jeena with a smile said "I keep myself invigorating all time. I do watch movies, cook delicious food and take swimming which keeps me refreshing every second. So I have no time for worries."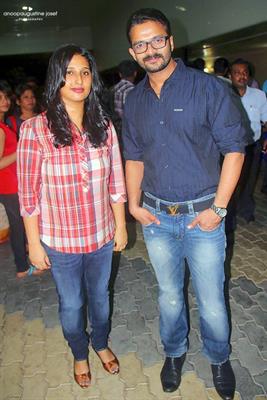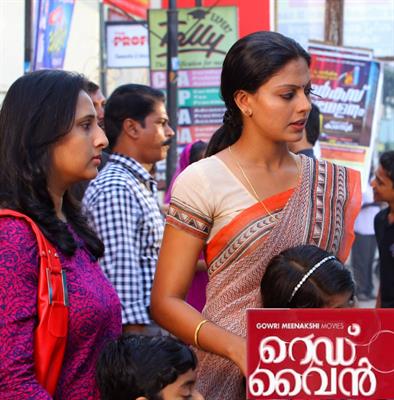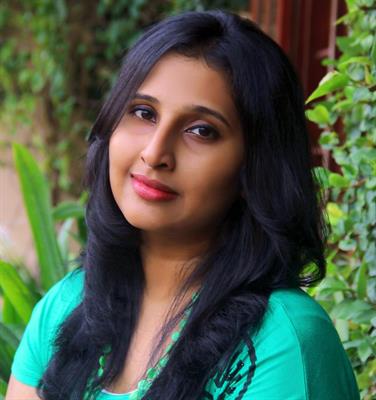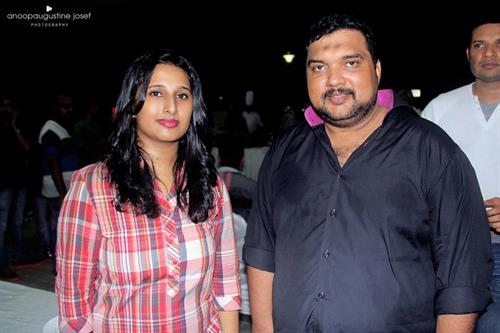 We inquired Jeena about her admirers – "Even being a new comer I am getting huge support from the movie enthusiasts, which gives me positive energy to move forward." My celebrity friends are Saiju Kurup, Miya Geroge and Maria John. I am active in facebook. My fans can contact me via my FB account. I wish all my friends,fans and well wishers 'Happy Vishu'. signs off Jeena.

Count on movie buffs, Jeena is climbing heights 'basking in power of stardom'. Get connected to Jeena via Facebook here http://www.facebook.com/jeenaonline