Manju Warrier coming back as Fahad Fazil heroine in Sathyan Anthikkad's latest movie

Is Manju Warrier coming back to acting field? No, latest report says that the news about her re-entry to Malayalam cinema through Santhyan Anthikkad's next movie was just rumors. It was heard that Fahad Fazil will pair with Manju Warrior in her come back movie. Read here to know more about Manju Warrier latest movie updates.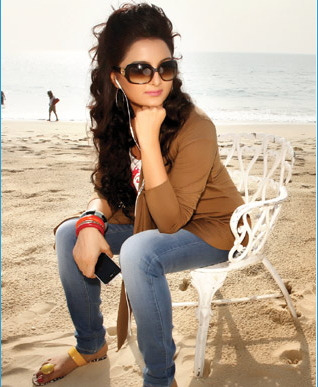 Many actresses who were a part of the malayalam movie industry had disappeared from the silver screen after their marriage. Manju Warrier, Samyuktha Varnma, Divya Unni, Jomol, Parvathy, Navya Nair, Gopika are few among them. Why do they show reluctance to acting in movie after their marriage? Whatever it be, in recent time some actresses are making a second return to movie field after marriage.

Navya Nair has already returned and done the female lead in Scene 1 Nammude Veedu with Lal. Gopika is also back in films through 'Bharya Athra Pora' with Jayaram. Now, it is the turn of Manju Warrier to returns through Sathyan Anthikkad's latest flick.

Manju Warrier who debuted in Malayalam movie industry through the movie Sallapam had done many powerful and mind-blowing characters. Manju Warrier is known as the actress who is able to do all type of characters.

After her marriage with actor Dileep, Manju stopped acting. Recently Manju Warrier had done a dance performance at Guruvayoor after 14 years. But she kept silent about her return to movie field. According to the initial rumors Manju is back in film as heroine of Fahad Fazil in Sathyan Anthikkad's upcoming movie with the title not yet decided.

Ikbal Kuttipuram who has crafted script for many hit movies has penned the script of the movie. Manju Warrier will do the character of a woemn who has unexpectedly entered into the life of young man which is played by Fahad Fazil.

What should say? All about the news about Manju's coming back was just rumors and according to Sathyan Anthikkad he didn't cast Manju the role.