Kerala SSLC 2013 results published - Record passing percent of 94.17

The Education Minister for Kerala Mr. Abdu Rabb announced the result of 2013 SSLC examination Result. SSLC 2013 registered a winning percent of 94.17, which is 0.53 percent more than SSLC 2012 result. Read the below article to know the result of SSLC 2013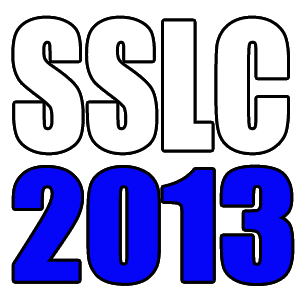 The Education Minister for Kerala Mr. Abdu Rabb announced the result of 2013 SSLC examination Result. The exams were held in the month of March and the Exam committee enabled to declare the result within a short time. Last year the result was published on April 26. SSLC 2013 registered a winning percent of 94.17, which is 0.53 percent more than SSLC 2012 result. In addition to Kerala SSLC examination result, Minister also announced the results of THSLC, Special Schools and AHSSLC

A total of 4,79,650 students appeared for the SSLC exam of Kerala Board. The exam was conducted at 2777 centres which include 9 centres in Gulf and 9 centres in Lakshadweep. 94.17 percent of the students are eligible for higher studies, which is 0.53 percent more than the previous year. Gulf centres registered a winning percent of 98.2 and Lakshadweep with a percent of 74.81. 861 schools registered 100 percent passing percent.

Kottayam District registered maximum passing percent (97.7) while Kozhikode district secured Maximum students with A+ grade. 10,073 got A+ grade in all the subjects among which 1413 students are from Kozhikode. The Minister also informed that 'say' exams of SSLC 2013 will be conducted from May 13 to 18th and the results will be declared by the end of May.


SSLC 2013 Result

Total Candidates - 4,79,650 students
Passing Percent – 94.17
861 schools with 100% pass
Maximum winning percent district – Kottayam (97.74)
Minimum winning percent district – Palakkad 87.99
Grace Mark Provided – for 44.016 candidates
A+ students – 10,073
Maximum A+ District – Kozhikode (1413)
Minimum A+ District - Palakkad


Get SSLC 2013 result online

The results are available on different servers of Pareeksha Bhavan. The url address of some of the websites are given below.
1. http://www.keralapareekshabhavan.in
2. http://www.results.kerala.nic.in
3. http://www.keralaresults.nic.in
4. http://www.kerala.gov.in
5. http://www.prd.kerala.gov.in
6. http://www.results.itschool.gov.in