Govind Padmasoorya stands @ stardom, but talks heart to heart

Govind Padmasoorya malayalam actor stands ahead of other young actors while considering his behaviour towards others. While asked for a telephone appointment, Padamasoorya was ready to give time, taking a step forward he made the ring back. With his 72 Model running successfully in theatres, Padmasoorya opened his heart to SpiderKerala for an exclusive interview from the location of Lasagu Usaga.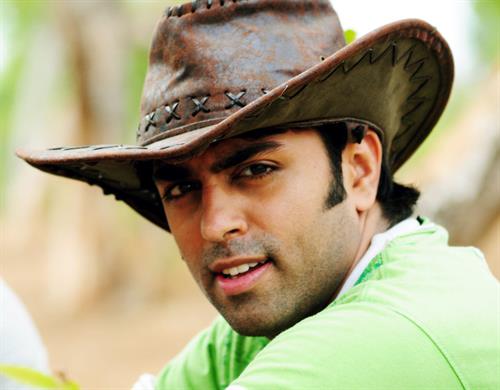 9 movies in 5 years of acting career is a big thing for actor Govind Padamsoorya who is now thinking serious about his job. The young actor, who had made his mettle debuting in M.G Sasi's Atayalangal, had created his own space in the malayalam film industry with his talent which was delivered on silver screen. Based on the life of Nandanar, the movie won five awards Kerala State Film Award including Best Film. Five years of experience and 9 different characters had given satisfaction for young Padmasoorya who started acting at the age of 20.

We initiated to have a telephone appointment, but the actor took a step forward giving us a surprise call with an open heart to have a chat. During the break of the shooting of 'Lasagu Usaga', Padmasoorya shared his thoughts and also about his filmy career with SpiderKerala.

"Happy to be a part of the malayalam film industry getting engaged in projects which are having huge potential. Currently doing 'Lasagu Usaga' which is themed on who people are much calculative in life. The calculations might go right or wrong which can bring a radical change in the family. This movie focus on such a story set on the backdrops of socially relevant issues creamed with a love story. I enjoy each moment of acting in this movie." says Padmasoorya.

When asked about his entry into the stardom Padma was ready to open his mind. "I was spotted by M.G Sasi Sir after seeing me in Monjulla Painkili, an album which had become popular with its visual beauty. I could live up to the expectations of the director while the movie won five state awards adding more happiness to life. Later I was showered with offers like IG (Vinu), Daddy Cool(Sreekanth), Bhoomi Malayalam, College Days(Joe), Natholi Chriya Meenalla(Moby), 72 Model(Sajan) and 8 ¼ seconds/ Ettekal Second." chuckles the actor.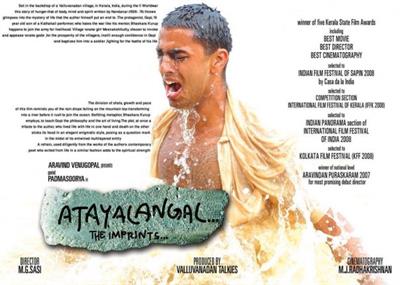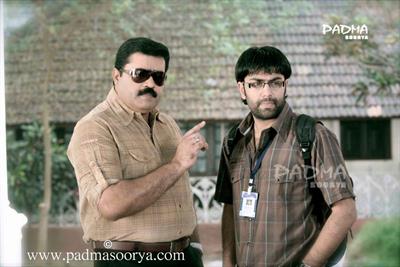 While asked about his acting experience with Suresh Gopi in IG, Padma recall the days. "I played the role of Suresh Gopi's brother. It was thrilling days for me sharing screen space with such an established actor. Even though the role was tough, I was noticed and got appreciation from around. Another great experience was with 'Ettekaal Second' which is an entertaining love story with elements of humour, romance, action and twists". It is presented in an offbeat and creative way. The movie had already become the talk with its longest scene shot underwater (a little over five minutes)." he added.

When inquired about his 2 years of desertion from the industry for a couple of year, Padmasoorya said "I had taken a break from acting to do my post graduation in MBA with specialization in media and entertainment. It was really a good time for me understanding all the stages of production.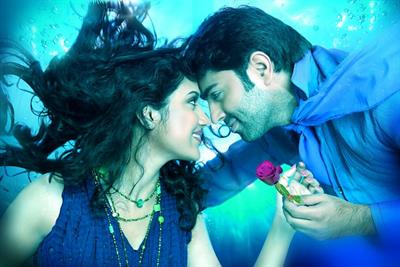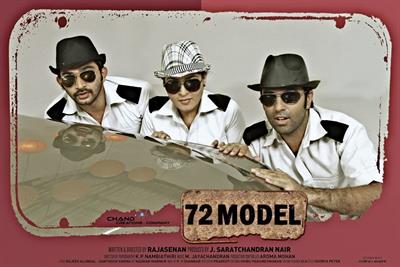 I got many offers during this time, but was in full mind to complete the course. I was too lucky enough to do Rajasenan Sir's 72 Model, which came just after my completion of the studies. Working the legendry Madhu Sir was also another great experience for me. He is actually a living model for young actors." says Padmasoorya.

Got a call for the next shot, Padmasoorya ended the talk with us and made us remember to continue it later. Hard work really pays for a person who is ready to dedicate himself for the work. Actor Govind Padmasoorya is such a person who is ready to give his soul and heart for his profession.