Vinutha Lal on cloud nine after tinsletown debut

Vinutha Lal, actress is on cloud nine after making her acting debut in malayalam with "Parankimala' directed by Sennan Pallassery. Vinutha who had not the heroine role as Thanka shared her acting experience with us. In an exclusive telephone interview, Vinutha Lal spoke about her current movie and about her upcoming projects.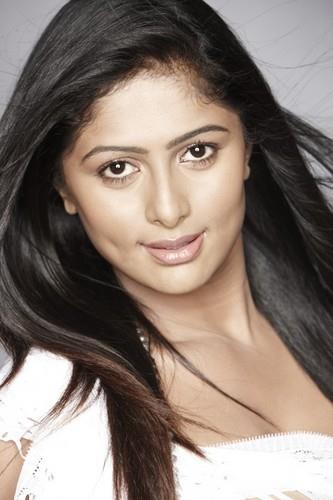 Sennan Pallassery's 'Parankimala', an independent adaptation of 1981 movie directed by Bharatan's tells a pure love story which can be enjoyed by family audience. The movie will have Biyon in lead with debutants Vinutha Lal and Meghna Vincent as heroines. In an exclusive interview with SpiderKerala, Vinutha shared her acting experience and also about her upcoming projects.

We enquired Vinutha about her entry into the film industry. "Yes, I am doing an important character in Sennan Pallassery's Parankimala, playing the role of Thanka opposite to Appu donned by Biyon. I am proud to be a part of a project in malayalam which has delivered me a strong character which could establish me as an actor. I was impressed with the script work while the skill of the director in the overall making of the movie is wonderful and impressive." says Vinutha.

"As the cast and crew are much cooperative I am free to express in the scenes according to the direction given by Sennan Sir. As the film making in malayalam is different from other languages, artists are able to contribute their part which gives more confidence. Even though the title of the movie is similar to that of Bharatan's classic made 33 years ago, the theme would have freshness flavoured with a novel pattern in its making". said Vinutha.

When asked about experience working with Biyon, Vinutha was happy to talk. "It is a great time for me start with an actor who had been in the field for 23 great years with 50 plus movies in credit. It is a nice experience sharing screen space with him. Vinutha told us.

During the shooting at Vettapara, the team of Paraninkimala was struck with lightening leaving minor injuries to few of them. When asked about the incident Vinutha recalled the passing time one by one. "Oh! It was the most horrible moments me and the entire crew had to pass on. We were around 70 members who were clubbed at Vettampara for the shoot. When the lightning touched the ground, I was shocked while felt the effect passing through my nerves" Thank God! We were all safe". recalls Vinutha.

We did ask about her upcoming projects, for which Vinutha answered "I am in discussion with couple of projects in Malayalam and Tamil. Hope to do them if things go fine."

It was a great time talking to Vinutha Lal and we ended the talk wishing her good luck for her upcoming ventures.

The cast in the movie include Megna Innocent, Kalabhavan Mani, Jagadeesh, Indrans, Nadulal,Kalavani Thirumurughan, Binoy Parappangadi,Vishnu Unnikrishnan, Geetha Vijayan, Kalarenjini, Thara Kalyan and Mini Richard. Parankimala is produced by Vijuns and Thomas Kokkat under the banner of VS International and Kokkat Film Company. For the lyrics of Murugan Kattakada, the music is set by Afsal Yousuf. Currently, the shooting is progressing in Thattekkad.