Samskruthy, a young starlet on the rise

Samskruthy Shenoy, the young actress who had made her tinseltown debut with 'Black Butterfly'' didn't had to look back later. After 'Black Butterfly', Samskruthy will be seen in her telugu flick 'Hrudayam Ekkadunnadi' and an untitled tamil film produced by actor Saritha. As class 10the student of Saraswathi Vidya Niketan Higher Secondary School Kochi, Samskruthy is enjoying her stardom. During her busy schedule Sam found time to share her acting experience with us. In an exclusive telephone interview, Sams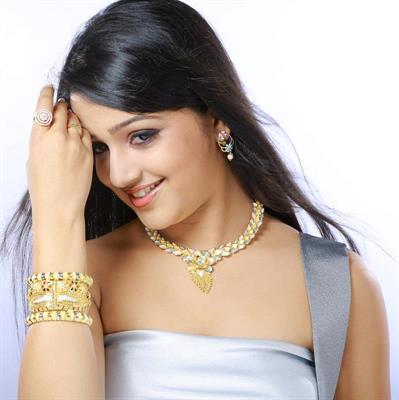 Malayalam film industry has proved to be a safe spot for many artists to show their talent on silver screen. Gifted actress Samskruthy Shenoy is on cloud nine after receiving a few good projects which are much enough to prove her mettle. Making her tinseltown entry with 'My Fan Ramu', Samskruthy didn't have to look back later. After donning heroine in 'Black Butterfly', Samskruthy will be seen in her telugu flick 'Hrudayam Ekkadunnadi' and an untitled tamil film produced by actor Saritha.
Being a member of a traditional Konkani family settled in Kochi, Samskruthy is the only child to Dr. Govind Raj and Vidya Raj. As class 10the student of Saraswathi Vidya Niketan Higher Secondary School Kochi, Samskruthy is enjoying her stardom. During her busy schedule Sam found time to share her acting experience with us. In an exclusive telephone interview, Samskruthy happily spoke about her movies and interests.

We started the conversation asking her movie 'Black Butterfly' and acting experience with senior artists. "Ya, I do remember the great days that I enjoyed in the sets of 'Black Butterfly'. As most of the lead actors were youngsters were really had great fun. Being the 'baby', I was given much care by co stars Midhun, Niraj and Malavika Nair.

Seniors like Manianpillai Raju sir (producer), Azhakappan sir (cinematographer) and Ranjith sir (director M Ranjith) was too supportive which gave me comfort to work with full freshness till the last day of the shooting. The movie was an interesting tale on young love, trust and betrayal. Even though Black Butterfly was released along with few other big budget movies, it could garner positive reviews." says Samskruthy.

We enquired about her feel while seeing her on big screen for the first time. "Oh! The movie was released during the time of my exams. I saw the movie a week later along with my family. During the time, I received good response for my acting from my friends, relatives and well wishers. I am fortunate to work in three different languages at this younger age." chuckles Sam.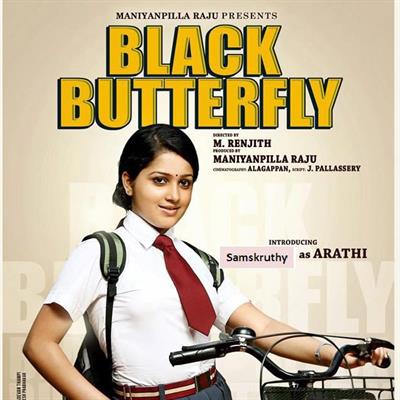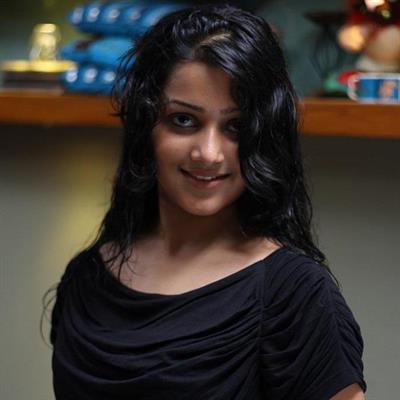 During the talk, we were anxious to know about her telugu and tamil projects. "I do like to learn new languages as a pass time, so enjoy doing movies in other languages. I am doing a movie in telugu titled, 'Hrudayam Ekkadunnadi' which will feature Krishna Maadhav, nephew of actor Mahesh Babu. It is a romantic entertainer directed by V Anand. I play the lead heroine along with Kannada actress Anusha." tells Samskruthy who feels excited about her tollywood debut. Being trained in Bharatanatyam, Mohiniyattam and western dance, Samsruthy would be performing her talent on silver screen too.

Out of curiosity, we asked her progress of her tamil project. "Yes, it is an interesting theme. This untitled Tamil film is produced by actor Saritha, in which I play a girl-next-door. I have taken a break from the shooting due to my studies and will join the team after a couple of months." says Samskruthy. Samskruthy who entered into the world of entertainment supported by Lukmance academy had done a number of ads starting it with Kalyan Silks Adi sale advertisement which was followed by Kavitha Jewellery Ottapalam for their billboard and PP Mall in Mukkom, Kozhikode for an ad shoot.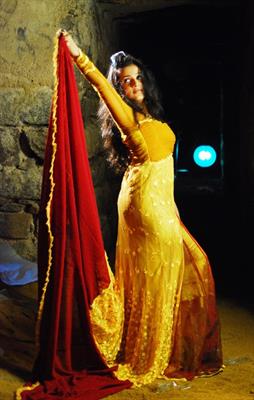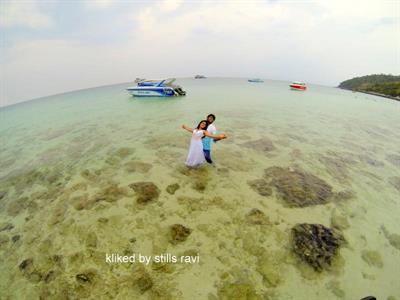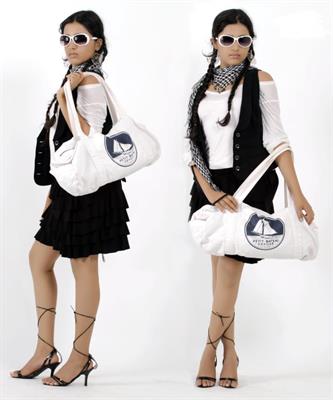 We were eager to know about Samskruthy's dreams and about her filmy career. "Working with different sorts of movies are a new experience for me. My dream is to be one of the leading actresses in all Indian languages. I wish to continue my studies and would like to be a graduate with dance as core subject. I am truly happy to see my career graph getting shaped while I am able to give due respect to my studies too. As I am now in 10th standard, I would be taking a break from acting to concentrate on my board exams. I will continue working with the industry as people do continue their love and support to me." Samskruthy signs off.

It was a great time taking to a young bubbly actress who does have a vision about her career and life. Clubbed with talents and potential to fly high, Samskruthy is the proud daughter of their parents. So let the young 'butterfly' higher.