Self Drive Rent a car at Kochi Airport when you arrive in Kerala

Read this article to learn more about rental cars in Kochi Airport. Whether you are an NRI or an international visitor, you can rent a car, SUV, van etc at the Cochin Airport and enjoy the holidays at your own comfort, including automatic gear cars.


When I was living abroad and visit my homeland Kochi in Kerala, one of the comforts I miss was the joy of driving my own car at my own comforts. Of course there are friends and relatives who are always willing to pick up from the Kochi Airport and share their car or drive me to places. But for various reasons, it is not always convenient to depend on others to drive me around. For example, I may want to visit my wife's house and it may not be comfortable my other relatives to accompany me each time I want to go there. Also, when I want to go around places with no specific reason, it will be hard to justify taking other relatives time to roam in the city. During short vacations, there are time constraints and I may want to visit places at odd times and may come back in the late nights. So, missing the comfort of my own car is one of the challenges for me and I am sure for many others visiting Kerala.

Here is a list of rental car agencies in Kerala.


Rent a car from Kochi Airport and return it when you fly back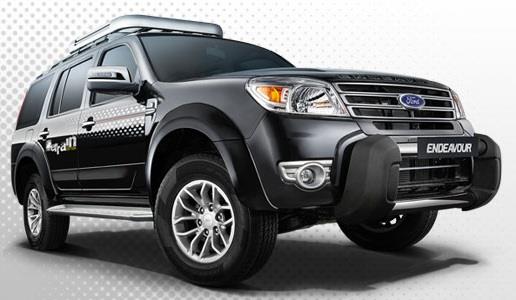 If you are like me and want to have a car at your convenience, renting a car at the airport itself is one of the best options. There are few rent a car agency at Kochi, offering various types of cars at the Cochin International Airport (Nedumbassery). I have listed some of the agencies at the bottom of this article.


Tips while renting a car

If you are new to renting a car in Kerala or if you are dealing with unknown people, you may want to consider a couple of points:


If you are renting a car from a rental agency and if you do not have any personal contacts there, they may ask you to give a signed, blank cheque. It may look dangerous since they can write any amount in it later and try to cash it in the bank. When you give such cheques, if you do not trust the agency, do not keep a lot of money in the account. Travel agencies are asking for a such blank cheques to make sure you do not run away with their car or make major damages and do not compensate them. If you do not keep enough money in the bank, the cheque will bounce but still you will have to deal with legal issues of giving a cheque. Since it is a common practice and travel agents have to keep their side safe, it may be okay to do this on a gentleman's agreement but make sure you are dealing with trusted agencies and not anonymous people.


Do not deal with anonymous people. Ask for references, check if they have a website and ask for alternative phone numbers to reach them. These steps will give some sort of assurance that they are not really anonymous people.


Search the travel agency name in internet and check if there are negative reviews about them. Most international passengers who rent a car in Kochi Airport will publish some sort of blogs and reviews if they experience any problems with the rental agencies.


Make sure the rental car has all necessary legal documents. You do not want to get stopped by vehicle inspector just to find that you have no documents in the car and have to spend 2-3 days to produce the proper documents to the inspector.


Discuss with the agency and make sure they will bring the car to the Kochi Airport itself when you arrive. You may not want to take a ride with their driver to another station to get your car. It will be inconvenient for you to go elsewhere with all your luggage to pick up the car. Ask them to the bring the car at the Airport and also make sure their driver will go back on their own and you should not have to drop him in his house! You don't want to be someone else's driver when you come for a short vacation, right?


Make sure the car has insurance and it is still valid for the duration of your rental period.


Ask for a car in decent condition. Unless you specifically insist for a new car, you may have to settle with some old cars, which will make your travel uncomfortable.


Ask for the specific details of the car while booking. Do not settle with another smaller/older car at the location.


Call the rental car company 2-3 days before you arrive and reconfirm all the verbal agreements you have and also remind them to be on-time at the Airport with the car.


Check if the rates they offered has any mileage restrictions. Typically, you should be allowed to drive unlimited distance.


Discuss who will be responsible for damages or accidents.


Discuss who will be responsible for legal issues on the car. You do not want to be responsible for any legal matters like not paying taxes, delay in insurance payments etc.



Automatic gear cars for rent in Kochi

Many visitors from foreign countries are comfortable driving automatic cars which are not so common in India. If you are looking for a car with automatic gears, you may need to make a booking well in advance since the options are very limited. Some companies may even ask for higher rent for automatic cars. We contacted few agencies and only a very few of them offer automatic cars.


Rent A Car agencies at Cochin International Airport

Here are some of the rent a car agencies, which provide rental cars to the passengers arriving at the Airport:

1. IndusGo Self Drive Car Rental
Type of cars: Wide range of Cars - Hatchback, Sedan, SUVs, Automatic cars, all type of cars.
Renting options: Flexible (Daily rent, weekly rent, monthly rent)
Driving options: Without driver.
Specials: With fuel and without fuel options, Home Delivery (Pick up and drop facility).

IndusGo is the leading and trusted name in rental car services in Kerala. With a wide variety of cars and their quality of service, IndusGo has become the most established and reputed car rental company in Kerala.
The "Home Delivery" facility for picking and dropping customers from their location, makes it easy for people to use their services and it is the main reason that makes IndusGo the easiest option for taking a car for rent.

Visit: https://www.indusgo.in/ to book your rental cars in Kochi Airport.

2. Airport Car Rental Service
Type of cars: Rent SUVs, Automatic cars, Tata Indica, Maruti Swift, Traveller (14 seater)
Renting options: Daily rent, weekly rent, monthly rent
Driving options: With or without driver
Specials: Rent an SUV and get special discounts.

Airport Car Rentals is an established and trusted name in rental car services. They are specializing in providing services to NRIs visiting Kerala. Other services include hotel reservation, travel arrangements etc. Call them directly for rental cars and travel arrangements.

Call 94460 77571 for rental cars in Kochi Airport.

3. SheTaxi

SheTaxi is a new initiative in Kerala, in association with the Social Justice department of Govt of Kerala. All the taxis under this network are owned and operated by women and there is a requirement that atleast one of the passengers has to be a woman. The objective of SheTaxi is to offer a safe and secure service to the women with the help of advanced technology enabled devices.

Visit their website to learn more: http://www.shetaxi.in
Phone: 859 0000 543


4. Rent a Car services
Phone: 9846087777
Type of cars: Innova, Indica, i10, Santro, WagonR
Renting options: Daily/weekly/monthly
Cars are available with or without driver.
Specials: Package tours available at affordable rates

5. TaxiGuide
Phone: 88802 34455 (operating from Bangalore, but offers services in Kochi Airport and other parts of Kerala)
Url: http://www.taxiguide.in/TourPackages/Cochin_Car_Rental.aspx

Luxury and regular cars are available. TaxiGuide has tie-up with various car rental agencies and travel agents to make different types of cars available.