Top Delicious Recipes and Method

Celebrations will be incomplete without having some delicious dishes prepared in every houses. Here are some of the top delicious recipes that anyone can prepare in their houses. Try it and enjoy the eve with your close ones.


Celebrations will be incomplete without having some delicious dishes. People of Kerala usually have a tendency to buy cakes, sweets, and other food items during some special occasions. No one is willing to make some dishes on their own and doesn't know how much pleasure they get through this. There was a time when women used to bake cakes and cook delicious food for others to enjoy their meals to fullest. Those memories will remain in them forever.
There are a lot of preferred items which can be served in front of your family, relatives or guests. Some of them are listed below.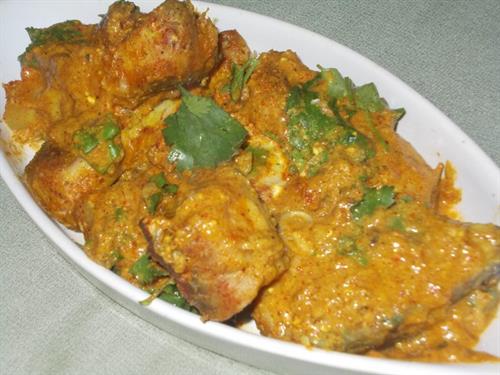 1)Fish Masala Bake


Ingredients:
•Fish – 1/2 kg
•Turmeric powder – 1/2 teaspoon, Chilly powder – 1 table spoon and pepper – 1 teaspoon.
•Oil – 3 table spoon.
•Cut pieces of Onion – 1/2 cup, some ginger garlic paste.
•1 cup tomato cut into small pieces.
•1/4 cup full vinegar, 1 cup Coconut milk and salt needed.
•Grated Cheese – 1 cup.

How to prepare:
Wash the fish well and fry it by dipping it in half of the paste prepared with the 2nd ingredients given above. Let the remaining paste be added into the partially heated onion and ginger. Now continue cooking. Now add some tomato, Vinegar and needed salt into it and start frying. When it is almost ready add coconut milk and fish into it and stir slowly. Now for the final touch, sprinkle some cheese on top of the fish and bake it in an oven. Now you can enjoy the beautiful dish.



2)Chicken Roast – Delicious Recipe


Ingredients:
•Chicken – 1.25kg without removing its skin
•Olive Oil – 2 table spoon
•Onion – 2 which are cut in round shape
•Potato – 4 big pieces, Carrot – 2 big pieces, garlic – 10 pieces, Rosemary with its skin, two table spoon salt and pepper.
•3 table spoons venna without salt, 2 table spoons Rosemary, 2 pieces of garlic, 3 tablespoon Crushed Vattalmulaku, salt and pepper.
•1 bowl full garlic, 1/2 an orange, lemon cut in oval shape.

How to prepare:
Clean the chicken completely and heat it under 200˚C. Add some olive oil in the roasting dish and boil it. When it starts boiling, add the 4th ingredient and mix it with some more olive oil. Put the above prepared along with some round pieces of onions in a roasting pan. Now mix the 5th ingredients in a bowl and fill its 3/4th inside the chicken's skin and chest and press it vigorously. Then pour the ingredient left onto the chicken. Fill the chicken completely with the ingredient number 6. Set the chicken in a delightful manner and place it into the pan containing onions which was prepared earlier, then add some necessary spices over it too. Finally cook it in an oven for 40min. Now it is ready to serve in an attractive dish and add some decorations.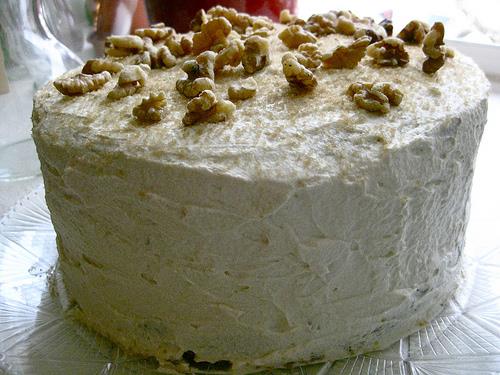 3)Norwegian Cream


Ingredients:
•Apricot (like a small peach) – 400 gm
•Sugar – according to your taste
•Orange juice – 100 ml
•Yellow of 6 eggs, Milk – 1 tin. Condensed milk – 1.5 tin, Coneflower – 2 table spoon.
•Egg white of 6 eggs and needed amount of salt.
•1/2 cup of crushed sugar and 3 teaspoon of Gelatin.
•200 gm Fresh cream and one cup full of Cherry or Strawberry.

How to prepare:
Keep the apricot completely dipped in sugar water and remove all its seeds after 12 hours. Boil it well and then add some orange juice into it. Now place this mixture on the bottom of your serving dish. This will be the base of the Norwegian cream. Now make custard using the 4th ingredients and cool it after pouring it onto the base prepared. Separately mix the egg white and salt thoroughly along with sugar and gelatin. Add fresh cream into the egg white mixture and take the base from the fridge. Pour it onto the base and keep it again for further cooling. When it is fully set, spread some strawberries or any other item so as to make it attractive for others.



4)Kadai Mushroom


Ingredients:
•Mushroom 1/2 kg, onion 2 cup (cut into small pieces) and 1/2 cup oil.
•Ginger garlic paste – 1 table spoon.
•Chilly powder – 3 teaspoon, Coriander powder – 2 teaspoon, Turmeric powder 1/2 teaspoon.
•Tomato – 2 or 3
•Kasoori Methi – 1 teaspoon,
•Cinnamon – 1 piece, Elaichi – 6, Sheema – 1 teaspoon, Kasuri Methi – 1 teaspoon.
•Small pieces of onion – 1/2 cup and Green Chilly – 3 or 4.
•Small pieces of Capsicum –1 cup and little Coriander leaves.
•Sheema powder – one teaspoon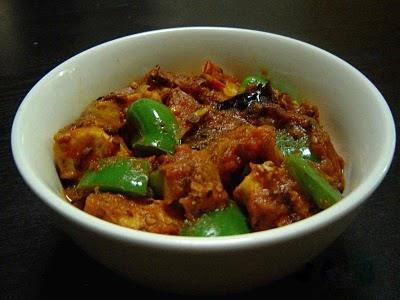 How to prepare:
Wash the mushroom thoroughly and cut it all in a similar fashion. Cook the mushroom in a pan using oil in appropriate heat and separate it. Make sure that it does not get over cooked. Now just warm the onion in oil and pour ginger garlic paste and heat it up. Then add the 3rd ingredient and stir it so that it becomes tastier. When onion gets a little brown appearance, add tomato into it and continue stirring. When the content gets quiet dried mix it with the 6th ingredient and keep on heating. Then add mushroom with 1/2 cup onion and 3 or 4 Green chilly. Finally spread some Capsicum and Cinnamon over it. Now you have a delicious mushroom in front of you.



5)Cabbage Grape Salad


Ingredients:
•Small pieces of, Cabbage – 3 cups, Green chilly – 2 table spoon, Coriander leaves – 1/2 cup, Grapes – 1.5 cup.
•Olive oil–2 table spoon, Lemon juice – 1 table spoon, Sugar – 1 table spoon and salt - needed.
•Strawberry for decoration.

How to prepare:
First add the respective quantities of Cabbage, Green chilly, Coriander and grapes in a bowl and allow it to cool for some time. Then add the second ingredients over it for its dressing before you serve. It is the back bone of this dish and if any one of them misses it will affect the entire salad. Then for final showoff, spread some strawberry over it so that it looks more attractive.