Sindhu Menon Malayalam Actress - Profile and Biography

The profile and biography of one of the young and talented actress in Malayalam film industry, Sindhu Menon is given below. Sindhu might be familiar to us as a film actress, TV Anchor, show presenter or as a serial actress. Yes, she has assigned various roles through out her career life and has been quite successful in her career life. Read the below article to know about her personal life and career life in detail.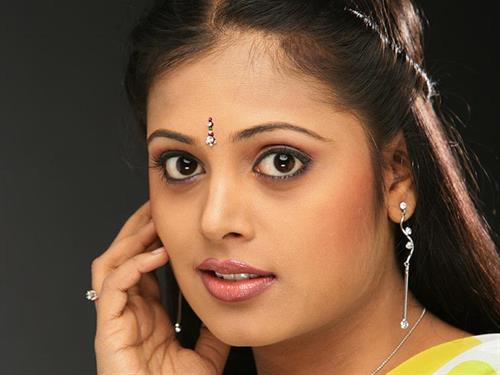 Personal Life

Sindhu Menon, the actress hails from Bangalore, Karnataka, India. She actually belongs to a Malayali family settled in Bangalore. Apart from studies, Sindhu was trained in Bharatanatyam from her childhood onwards. This in fact laid her way into the film industry smooth. Another advantage she had was that she could easily handle couple of languages such as Kannada, Malayalam, English, Telugu, Tamil and Hindi. Like most of the other actress, Sindhu has also appeared in front of us as a TV anchor too.

Sindhu Menon is married to Dominic Prabhu in April 2010. Prabhu is a UK based Tamil Christian information technology professional. She has a younger brother, Karthik Menon, who initially worked as a Kannada music channel VJ and has later tried his luck as an actor as well.


Filmography

Sindhu Menon, a trained dancer was lucky enough to get an unexpected offer to appear in a Kannada film. It was a Bharatanatyam competition which turned her life. She actually became the winner of the competition, Bhasker Hegde, one of the judges of this competition was impressed by this and he introduced Sindhu to the Kannada film director K. V. Jayaram. In 1994, director K. V. Jayaram gave her the first role in his Kannada film "Rashmi". Even though she appeared as a child artist in the movie, it was a good start indeed.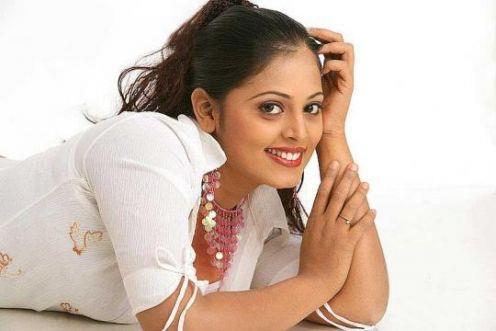 In the year 1999, Sindhu appeared in the lead role through her second movie "Prema Prema Prema", a Kannada film. In 2001, she appeared as 'Mahalekshmi' in the movie "Bhadrachalam". It was her debut Telugu movie. In the same year her debut Malayalam movie too was released. The movie was "Uthaman", directed by Anil Babu and Sindhu appeared as 'Gowri', a grown up young lady. The year was really a lucky year for her as her first Tamil film "Samuthiram", directed by K. S. Ravikumar was also released by August 2001. Sindhu gave life to the character 'Dhurga' and she did put forward outstanding performance as Durga. The movie was declared as a hit at the box office.

From then on, Sindhu received lot of offers from various film industries and she became a full-time actress. "Aakasthile Paravakal", directed by V.M Vinu was her next Malayalam film. In this movie Sindhu Menon played the female lead role opposing the known actor Kalabhavan Mani. She then got an opportunity to be a part of the I.V Sasi film "Ee Nadu Ennalevare". Unfortunately these two movies could not do much at the box office as expected. After these movies, it was in 2003, Sindhu then appeared for a Malayalam film. The movie was "Mr. Brahmachari", a Mohanlal film directed by M. Mani. She then appeared in the Mammooty films "Vesham", directed by V.M Vinu as 'Veni' and "Thommanum Makkalum", directed by Shafi as 'Sheela'.

"Rajamanikyam", directed by Anwar Rasheed; "Pulijanmam", directed by Priyanandanan; "Pathaaka", "Anuvaadamillaathe", "Vaasthavam", "Detective", "Sketch", "Ayur Rekha", "Pakal Nakshatrangal", "Aandavan", "Thavalam", "Twenty:20", "Bharya Onnu Makkal Moonnu", "Manjadikuru" etc are her other Malayalam movies. Out of these, the 2006 film "Pulijanmam" was awarded the National Film Award for the Best Feature Film in 2007.

"Kadal Pookkal" (Tamil), "Youth" (Tamil), "Nandi" (Kannada), "Trinetram" (Telugu), "Srirama Chandrulu" (Telugu), "Inspector" (Telugu), "Aadanthe Ado Type" (Telugu), "Khushi" (Telugu), "Dharma" (Kannada), "Chandamama" (Telugu), "Rainbow" (Telugu), "Yaare Nee Hudugi" (Kannada), "Sidham" (Telugu), "Vaishali" (Telugu), "Prema Pilusthondi" (Telugu) etc are the other language films where Sindhu played an important role. In the 2005 Kannada film "Jyeshta", she made a guest appearance.

Even though Sindhu has worked in different film industries for a couple of years, so far she has not received a single award. In 2009, Sindhu played a prominent role as 'Ramya' in the Tamil movie "Eeram", directed by the renowned directed S. Shankar and she was even nominated for the Vijay Award for the Best Actress. However luck did not favor her hence she did not get the award. "Sriman Srimathi", "Sthree Hrudayam" etc are some of her works in small screen. "Subadra", a Telugu movie is one of her upcoming releases.