Parvathy Menon Malayalam Actress - Profile and Biography

Parvathy Menon, the Malayalam actress profile and biography is given below. She is a trained dancer who has anchored TV shows and then became an actress. She is 'Pooja Krishna' of "Notebook" and 'Maari' in the Tamil film "Poo". Read the below article to know more about Parvathy Menon as an actress and about her personal life.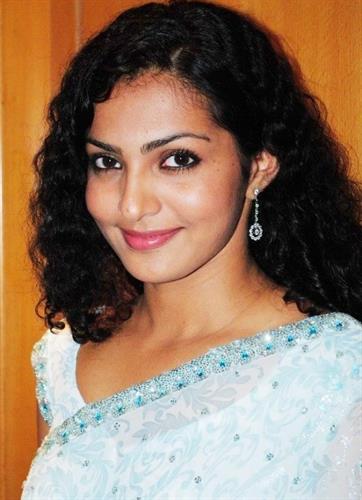 Personal Life of Parvathy Menon

Parvathy Thiruvoth Kottuvata is better known by her stage name Parvathi Menon. She hails from the district of Kozhikode, Kerala, India. She was born on 7th April 1988 (25 Yrs) to P. Vinod Kumar and T.K. Usha Kumari of Thiruvoth Kottuvata family. Parvathy completed her schooling from Kendriya Vidyalaya, Pangode, Trivandrum. She then took up B.A. in English Literature from All Saints' College, Trivandrum. After completing her graduation she joined for MA through distance education. Apart from studies, Parvathy Menon is a trained Bharatanatyam dancer too.

Parvathy Menon has earlier worked with Kiran TV as a Television anchor. She has mainly done Phone-in programs and was very good at it. She used to perform for dance competitions and dance shows as well. Parvathy made her entry into the film industry in the year 2006 through a Malayalam film. Further she has acted for Tamil and Kannada movies as well. Parvathy, no doubt is a talented actress, to prove the same she has received couple of awards for the best actress as well. It was actually her role as 'Pooja Krishna' in her second movie "Notebook" gave her lot of fame.


Career Life of Parvathy Menon

Parvathy Menon, the young talented actress entered the film industry in the year 2006. As a girl who has anchored TV shows earlier, the world of screen was not new to her. Apart from that, being a trained classical dancer too have helped her in building up her career. Parvathy Menon's debut film was a Malayalam movie "Out of Syllabus", directed by Viswanathan. Like the name states, it is a movie that talks about campus incidents and campus love. Parvathy gave life to the character 'Gayathri', an old classmate of the hero. It was an apt film for a young beginner. Parvathy was able to do justice to the character 'Gayathri', may be because she too was passing through the same age. The renowned Malayalam director Lohithadas also made a cameo appearance in this movie.

In the same year, Parvathy Menon got a chance to be a part of the Roshan Andrews film "Notebook", a Malayalam movie. This again is a film that revolves around High school students in a boarding school and about teenage pregnancy. Roma Asrani, Parvathy Menon and Mariya Roy appeared in the lead roles in this movie. Parvathy appeared as Pooja Krishna, a plus two student who is very much worried about her studies and will betray her friend for studies. However Pooja is good at heart, the guilt that she has cheated her friend will lead her to loose her mental stability. Parvathy did put forward amazing performances as Pooja Krishna and she came to be noticed. The movie got positive feedback for the rare subject and was successful at the box office in the long run.

In 2007, Parvathy acted in the Malayalam film "Vinodayathra", directed by Sathyan Anthikkad starring Dileep and Meera Jasmine in the lead roles. In this movie, Parvathi got a supporting role as Rashmi, sister of Shaji Raghavan (Mukesh). Rashmi was a teenage character who stays along with Shaji Raghavan and family. The film was declared a blockbuster at the box office. In the same year, Parvathy made her entry into Kannada film industry through the movie "Milana", directed by Prakash. Puneet Rajkumar and Parvathy Menon played the male and female lead roles respectively. It was a record breaking movie which ran for 550 days. "Milana", tells the love story of Akash (Puneet Rajkumar)and Anjali (Parvathy Menon). Parvathy has done excellent performances as Anjali, who was fallen in love with a guy who is interested only in money. This movie was also dubbed to Malayalam as "Ishtam Enikkishtam". Male Barali Manju Irali (2009), Prithvi (2010) and Andhar Bahar (2013) are the other Kannada films of Parvathy Menon.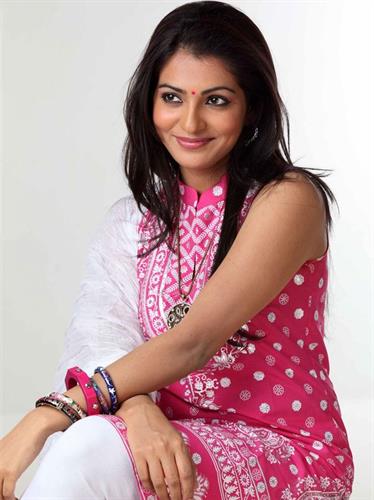 Parvathy Menon was also a part of the 2007 Sibi Malayali film "Flash". Mohanlal, Indrajith and Parvathy Menon appears in the lead roles. Parvathy gave life to the character 'Dhwani', a Malayali girl born and bought up in Chennai with whom Priyan (Indrajith) is in love with. The actual part of the story revolves around the disturbing events in Dhwani's life. Parvathy was able to put forward outstanding performances as Dhwani. However the film was a big failure at the box office. In 2011, Parvathy has acted for the Malayalam movie "City of God", directed by Lijo Jose Pellissery starring Indrajith, Prithviraj, Rajeev Pillai, Rohini, Parvathi, Rima Kallingal and Swetha Menon. Parvathy's character was 'Marathakam' a role opposite to Indrajith Sukumaran. The movie was an overall average movie.

In 2008, Parvathy did her first Tamil film "Poo", directed by Sasi. It was a lucky year for her. Srikanth and Parvathi Menon appeared in the lead roles. Parvathi's character's name was 'Maari', a shy girl who loves her cousin Thangarasu (Srikanth). Maari works for a fire works company. Parvathy's extraordinary performances as Maari fetched her lots of awards and was even nominated for Vijay Award for Best Actress. The film too received many awards in the international and regional levels. After this movie, Parvathy again appeared for another Tamil movie in the year 2013. The movie was "Chennaiyil Oru Naal", directed by Shaheed Kader. Parvathy's role was as 'Aditi', a heart broken girl friend. The role was in fact a notable one. "Maryan", is one of her upcoming releases in Kollywood.


Awards and Achievements

The amazing young actress Parvathy Menon has done a couple of good roles in Malayalam, Tamil and Kannada movies. She was lucky enough to be the part of many award winning movies but she has to wait until 2008 to grab away an award herself. Parvathy has received couple of awards for her acting in the Tamil movie "Poo". The awards are listed below.

Filmfare Best Tamil Actress Award


Ananda Vikatan for Best Actress


Vijay Award for Best Debut Actress