Rasna Malayalam Serial Actress - Profile and Biography

Rasna malayalam serial actress profile and biography is given below. She is familiar to all the family audiences as 'Aruna' or 'Seema' of the serial "Parijatham". Yes, this article is all about your favorite young actress Razna, who has proved that acting is not a difficult task for her at a very young age itself.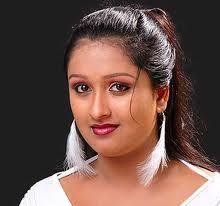 Personal Life of Razna

Fathimath Rasana is better known by her pet name 'Razna/Rasna' among her co-workers and audience. Rasna hails from a small village of Perinthalmanna, Malappuram district, Kerala, India and is now settled in Trivandrum, the capital city. Her mother Saajitha is a housewife and her father is an AC Technician in Muscat, Sultanate of Oman. She has a younger sister Neenu, who has acted for the title song of a Malayalam serial in which Rasna had played a prominent role. Rasna is a teenage girl who has neither learned dance nor music and does not have any relatives in the acting field. Still she managed to reach the industry and to conquer the hearts of millions within a short span of time.

Rasna is not at all an ultra - modern girl. She takes her mother and sister for very outings, shoppings, to all locations and even to theaters. In an interview, she has said that her mom is her best friend as there is not much age difference between them. Saajitha, her mom delivered Rasna when she was just 17 years old. Hence they are like friends. Rasna's main hobby is to listen to music. Even though she is not trained in classical or cinematic dance, now she is performing for various shows.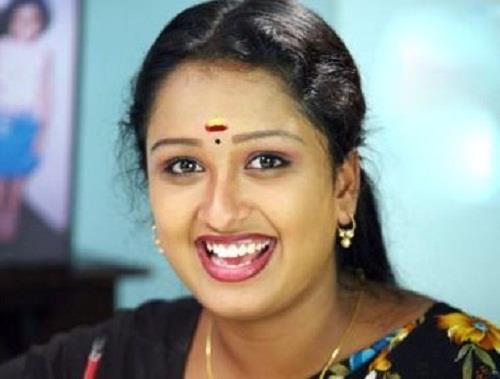 Career Life of Rasna

Razna's parents who does not have any artistic background wanted her child to enter the industry but they did not how to proceed further. Luckily she was called to appear in front of a camera for the first time when she was studying in Grade 6th. It is then Rasna received opportunities to act for Albums of Shaju Sreedhar(Actress Chandni's husband). Further she acted in a couple of tele - films as well. Once Shaju has recommended Rasna to his friend, director Saji Surendran. Thus Saji Surendran invited Rasna for his upcoming serial "Ammakkay". It was Razna's first serial and she did well even though her role was not a prominent one. Luck was with her, seeing her performance in the serial "Ammakkay", she was called to act in the Asianet mega serial "Parijatham".

The serial "Parijatham" was able to bring in lot of fame and popularity to the teenage actress. She was entitled to do double roles in the serial as Aruna and Seema, the twin sisters. Even though they are twins, they vary from head to toe in their character, dressing stye, way of perception etc. Aruna is a poor girl who has no courage at all. A character like her's cannot survive in the present era whereas Seema is a bold girl who closely resembles today's youth. Rasna was able to put forward fantastic performances as Aruna and Seema, even though the two roles was way away for a teenage girl. This made her the favorite of family viewers. After watching this serial, no one could believe that the actress, Rasna is studying in Grade 12th. In such a way she has jelled with the character given to her.

After the serial "Parijatham", Rasna got the opportunity to do a supporting role in the Amrita TV serial "Sindhoora Cheppu". Further she appeared as 'Meera' in the Asianet serial "Vrindhavanam" and in the Surya TV serial "Nandanam". Like most of the talented serial actress, Rasna too did not receive any opportunities from the film field so far. But it is not too late for her as she is still too young and has a very long way in front of her to grow.