Andrea Jeremiah Malayalam Actress - Profile, Biography and Upcoming Movies

Andrea Jeremiah malayalam actress profile, biography and upcoming movie are given below. She is an upcoming star who is familiar to all of us as 'Anna' of the movie "Annayum Rasoolum". Read the below article to have an idea about her early life, her life as an actress, as a singer and as a dubbing artist.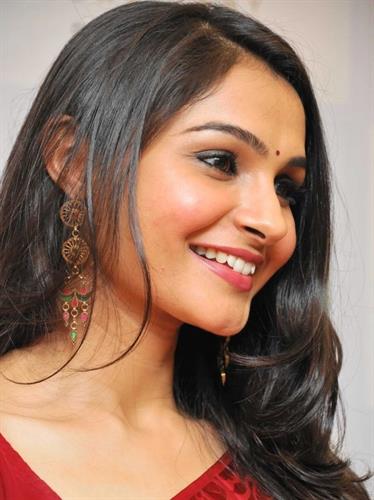 Personal Life of Andrea Jeremiah

Andrea Jeremiah the South Indian actress, hails from Arakkonam, Chennai, India. She belongs to an Anglo Indian family based in Chennai. Her father is a lawyer at the High Court in Chennai. Andrea Jeremiah was trained in classical piano and she had performed in many parts of India as well. She completed her graduation from Women's Christian College, Chetpet, Chennai, Tamil Nadu.

Apart from acting, Andrea Jeremiah has build her career in singing as well. She is a good singer who has performed in various stage shows and have done playback singing for films. Andrea was a theater artist during her college times and had appeared for various stage plays. She began her theater career with Girish Karnad's "Nagamandala". She then started a company, "The Show Must Go On Productions" (TSMGO Productions) to promote live art and artists.

Andrea Jeremiah is a person with lot of talents and she was able to bring out all her talents and do the best out of it. She is a singer, music composer, performer, actress, pianist, model and so on. As she had various talents, she started performing for stage shows from a very young age, this has helped to take out the stage fear from her and in building up her career as an actress.


Filmography

Andrea Jeremiah's entry into film dates back to the year 2007. Even before becoming an actress, she was a playback singer. It was the Tamil director Gautham Menon who bought out the actress in her. Andrea had rendered a song for one of his films (Vettaiyaadu Vilaiyaadu) and after that he had asked her to play the female lead role in his next venture. That is how she turned out to be an actress. Before this project she had made a cameo appearance in the Tamil movie "Kanda Naal Mudhal" (2005).

"Pachaikili Muthucharam", directed by Gautham Menon was her debut film. It is a romantic movie starring Sarath Kumar, Jyothika, Andrea Jeremiah and Milind Soman in the lead roles. Here Andrea appeared as 'Kalyani', a very loving wife of Venkat (Sarath Kumar). She was able to put forward excellent performance as Kalyani and thus got the support of audience. She was nominated for Vijay Award for Best Debut Actress. The movie was just an average one.

Andrea's debut Malayalam film was "Annayum Rasoolum", directed by Rajeev Ravi. In this movie she played the lead role as Anna opposite Fahad Fazil (Rasool). Anna, a sales girl in a popular apparel shop is a Latin Christian by birth whereas Rasool is a Muslim Taxi Driver. The movie tells us the love between these two and the problems and incidents that happened in their life. The movie was declared a hit at the box office and did receive awards in the national and state level.

In 2013, Andrea made a small entry into Bollywood as well, through the movie "Vishwaroop", directed by the renowned actor Kamal Haasan. It was a movie produced simultaneously in Tamil, Telugu and Hindi. The film had Kamal Haasan in the lead role along with Rahul Bose, Shekhar Kapur, Pooja Kumar, Andrea Jeremiah and Jaideep Ahlawat in supporting roles. Andrea was lucky to be a part of it.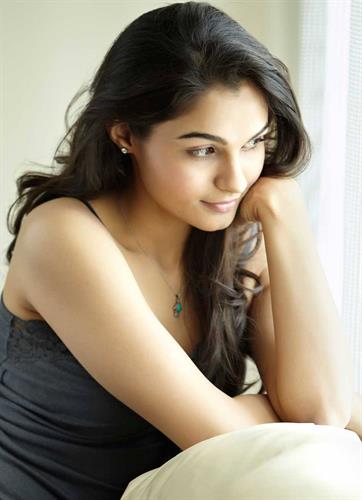 Andrea Jeremiah's debut Telugu film was "Tadakha", directed by Kishore Kumar Pardasani. It is a 2013 film starring Naga Chaitanya, Tamannaah, Sunil and Andrea Jeremiah in the major roles. Actually this movie is a remake of the 2012 Tamil film Vettai, written and directed by N. Linguswamy. In this movie, Andrea gave life to the character 'Nandu Sivarama Krishna', wife of Sivarama Krishna (Sunil). She did her part well even though the movie was just an average one.

Aayirathil Oruvan (2010), Mankatha (2011), Oru Kal Oru Kannadi (2012), Saguni (2012), Vishwaroopam (2013), Puthiya Thiruppangal (2013) etc are her other Tamil movies.

Upcoming movies of Andrea Jeremiah
Andrea who has so far been active in Tamil, Malayalam and Telugu film industry has many movies in the pipeline and she has committed a few as well. Endrendrum Punnagai (Tamil), London Bridge (Malayalam), Vishwaroopam 2 (Tamil), Vishwaroop 2 (Hindi) and so on are some of her upcoming releases. The Malayalam movie "London Bridge", directed by Anil C. Menon has Prithviraj Sukumaran, Mukesh and Andrea Jeremiah in the lead roles.


Discography

Andrea Jeremiah who used to sing for stage shows had tried her luck in playback singing as well. Her first song itself was a hit and that made her way. Her debut song was the popular Tamil song "Kannum Kannum Nokia...", from the movie "Anniyan". This happened in the year 2005. Her debut Telugu song was "We Have a Romeo..." from the 2006 movie "Bommarillu". She had to wait for a long time to enter the Malayalam film industry as a play back singer. Finally it happened in 2013, when she was called to render a song for the movie "Annayum Rasoolum", directed by Rajeev Ravi. The song was "Kando Kando...". It was her debut Malayalam movie as an actress too.

"Zara Zara..." from the film Rakhi (Telugu), "Oh Baby Oh Baby..." from the film Yaradi Nee Mohini (Tamil), "Yeno Yeno..." from Aadhavan (Tamil), "Idhu Varai..." from Goa (Tamil), "Diwali Deepaanni..." from Dhada (Telugu), "Madurai Ponnu..." from Billa II (Tamil), "Google Google..." from Thuppakki (Tamil) etc are some of her other songs.


As a voice actor

Andrea Jeremiah started to lend her voice for characters in movies from the year 2006 onwards. Initially she had lend her voice to Kamalinee Mukherjee for the Tamil film "Vettaiyaadu Vilaiyaadu". As she was bought up in Chennai, the language was very well known to her. Then she gave her voice to Taapsee Pannu for the movie "Aadukalam". Andrea had dubbed the role of Ileana D'Cruz for the movie "Nanban".