Shalu Menon Malayalam Actress – Profile and Biography

Shalu Menon malayalam serial/ movie actress profile and biography are given here. Known as a actress and dancer, Shalu is a celebrity who has lend her face for movies and serials. She has also done dance performance in USA and other foreign countries. She is the Principal and chief faculty in Jayakerala school of performing arts.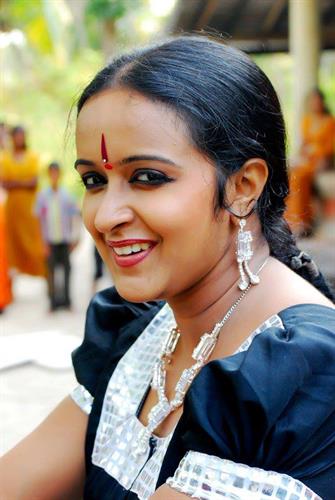 Shalu Menon is a popular artist who is known for her excellence in acting and dancing. Born at Chenganaserry, Shalu did have a passion over dancing from her school days onwards. Grown up under the atmosphere of music and dance, she started her formal training started at the age of five under the guidance of her grandfather Natyacharyan Sri Tripunithura Aravindakasha Menon.

Shalu was nurtured under the super vision of eminent dancer Regatta Girija who gave her full support and training from the childhood days. She later got instruction from Mrs.Chitra Visweswaran,Mr.Venkitesh, RLV Pradeep & Nandankode Vinayachandran which was much beneficial for her to develop it as a career.

Being a disciple of of prominent dancer Dr Padma Subramaniam, Shalu was treated with respect and admiration from around the globe. After completing her studies, Shalu wished to give preference to dance. During the while she was offered with roles in both small screen and silver screen too.


Shalu Menon Filimography

Here is the list of movies done by Shalu Menon

British Market(1998)


Ennum Sambhavaami Yuge Yuge(2001)


Grand Mother (2002)


Parinaamam (2004)


Kissaan (Ilakal Pacha Pookkal Manja) (2006)


Indrajith (2007)


Ithu Paathiraamanal (2013)


She is a talented choreographer who has received innumerable honours for her exceptional talent in classical dance. During her career, Shalu had been the member of Central Board of Film Certification and member of ATMA. She has also performed dance in USA, UAE, UK, Oman, Qatar, Singapore, Malaysia and other foreign countries. Being a celebrity dance and dazzling choreographer is the principal and chief faculty of JayaKerala School of Performing Arts founded in 1959 by her grandfather Late Shri.Thripunithura Aravindaksha Menon, a famous dancer of Kerala.

This institute is dedicated to promote classical Indian Dance and Music in Kerala. Being one of the the top most training centre for Music and Dances in Central Travancore, Jayakerala has branches at Thiruvalla, Kumbanad, Kadapra, Mannar, Prayikkara(Near Mavelikkara), Thengana and Chengannur. The disciples of Shalu have won prizes in many dance competitions including those of university and inter college competitions.

Shalu had been making her small screen presence for the last 1.5 decades. Giving life to a range of characters, Shalu had also acted in a number of movies too.